Are you considering a career in electronics design? It can be an intimidating thought, but don't let that discourage you. With the right amount of research and practice, anyone can become a successful electronic designer. Knowing where to begin is often the most significant challenge when it comes to learning about this field. This blog post will break down everything you need to know about getting started with electronic design – from researching industry trends and technologies to developing your portfolio and locating job opportunities. So, whether you are just starting out or looking for ways to transition into this specialized profession, read on!
Overview of the electronics design industry, what roles are available, and salaries you can expect
The electronics design industry is flourishing in the 21st century. Companies are hiring talented electronic engineers, hardware designers, software developers, and other professionals to develop innovative products and solutions. It's an exciting field to be part of, with plenty of growth potential. Electronic engineers can expect to receive competitive salaries that reflect their technical skill set. Hardware designers play an essential role in the creation of physical devices, components, and systems. On the other side, software developers are creating computer programs that bring these designs to life. Salaries for these roles range from entry-level software interns earning around $30K a year to highly skilled senior engineers making well into six figures. Attractive benefits such as company stocks and bonuses typically follow fixed salaries that aim to reward employees for contributions made towards a successful product release. It's no wonder, then, why so many people are keen on joining this high-tech industry and expanding their expertise in electronic design!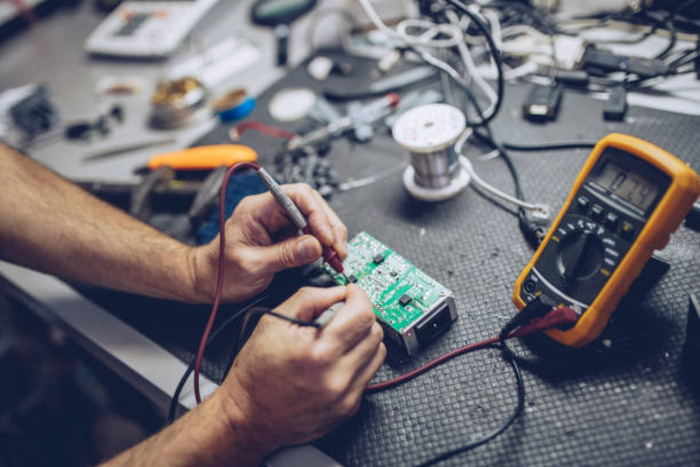 Get to know the essentials of the electronics design trade.
The electronics design trade is an exciting, rewarding career path if you have a knack for understanding complex systems and circuits. It involves designing electronics components and products to spec and troubleshooting and repairing them when necessary. You'll need to be conversant in the various electrical standards and codes that govern the engineering process, such as UL, NFPA, and ANSI, along with safety equipment considerations like fire alarms and power distribution systems. Additionally, staying up to date on digital technology advances is essential to ensure smooth product development. If becoming knowledgeable in this challenging field sounds interesting to you, spend some time researching the latest tools and protocols used in the industry today. Doing so will give you a better idea of what skills and education you need to become a successful electronics designer.
One example is the Cadence PCB design tool, which is used to create professional schematics and PCB layouts for products such as cell phones, computers, cars, and airplanes. If you plan on becoming a hardware engineer, this is an essential skill that you must master before you start the job search process. The same goes for software engineers who need to understand coding languages like C++ or Java in order to develop programs that control the behavior of electronic devices. There is a lot to learn, but luckily, plenty of online resources and boot camps are available to help you get up to speed quickly.
What kind of education and qualifications do you need to get into this field?
If you're interested in pursuing a career in this field, it's essential to understand the education and qualifications needed. A bachelor's degree is typically the minimum requirement; having a higher degree can make you more competitive. In addition, certifications in the specific area are highly valued and can help demonstrate that you're an expert in your field. Lastly, any additional courses or workshops related to this trade can help you better understand its nuances. Knowing what education and qualifications are necessary is essential when attempting to enter this field of work.
Tips on preparing a job application, creating a portfolio, and networking in the electronics design industry
Applying for and succeeding in a career in the electronics design industry requires dedication and discipline. You must ensure that you create an impressive job application demonstrating your skills and abilities. Ensure your cover letter outlines why you're a great candidate and that your resume accurately reflects your experience and education. To best showcase yourself, consider creating a portfolio with projects you've completed related to the electronics field. In addition to the application process, build relationships with professionals or recruiters working in the industry to increase your chances of hearing about available positions or opportunities. Just remember to always remain professional, even during the networking phase.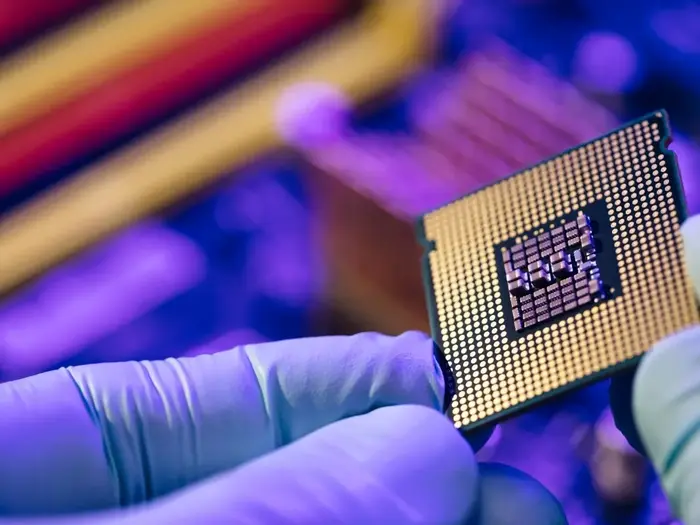 What skills are essential in electronics design and how to develop them
Electronic design is invaluable in various professions, from engineering and mechanical design to web development. An understanding of the fundamentals – such as soldering, circuit building, and prototyping – can help you solve problems and bring ideas to life. But designing complicated projects also requires soft skills such as creative problem-solving, critical thinking, communication, research abilities, and determination. Developing these abilities is essential to become a successful electronics designer. 
To gain the necessary knowledge in hard skills like circuit building, start by learning the basics of electricity and electronics, study books on simple circuits, or watch related tutorials online. Beyond that, actively expand on theory with practice; build simple circuits like lighting a light bulb or powering a toy motor, as well as more elaborate items from kits. Practicing your soft skills requires paying attention to all aspects of problem-solving, tackling issues from angles you haven't thought of before, being open to advise and feedback, not being afraid to ask questions, and learning throughout the process. Experiencing success in creating electrical designs is extremely rewarding, so focus on building this unique blend of soft and hard skills: fostering both will ensure your continued growth as an electronics designer.