Gone are the times when Photoshop was your only choice for editing photographs and creating designs. You don't need the help of an Adobe suite to create great content today. However, it's quite rarely that we come across graphics solutions that can help you edit, manipulate and create content with ease. 
So, when we came across the latest version of Fotor, we wanted to let you know what it has in store. In this article, we've a comprehensive review of Fotor, as an image editor, collage maker and a graphics designer tool. Let's see if this package deal can replace some of the hefty tools in your computer.
About Fotor
Fotor is an online design tool that allows you to edit photographs, make collages and design graphic elements — with complete ease. Unlike Photoshop or Pixelmator, Fotor does not install anything on your computer. All you need is a good-enough internet connection and a decent display. Everything happens over the cloud, but you can download and use the final images if you want. Although primarily online, you can find the Fotor apps for your computers and mobile devices as well. Here, however, we will be focusing on the web-based interface though.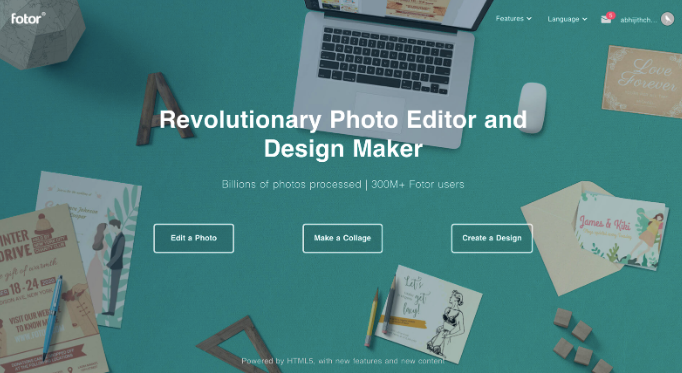 Note: Fotor is one of the most feature-rich online graphics tools we've come across. To keep things simpler and understandable, we will be splitting the article into three sections — Editing, Collage Making and Design Creation.
Editing Photos using Fotor
As a photo editor, Fotor has been trying to become an intuitive alternative to Adobe Photoshop and other big brothers. Fotor has also succeeded in the same if you ask us. The Edit section of Fotor is so rich that both professionals and amateurs would love it. This is a way to put things: if you are a beginner, Fotor offers you a wonderful collection of filters, effects and elements to apply. However, if you are a professional graphics editor, Fotor lets you tinker with almost every aspect of the photograph.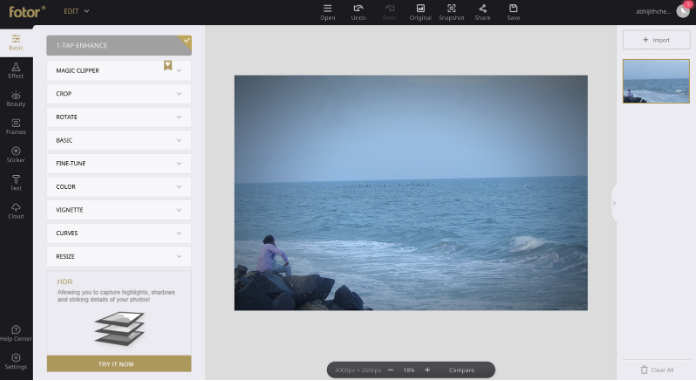 Once you upload a photograph to Fotor, you can start exploring the options from sidebar. As you can see, it allows you to optimize the photograph in a single tap. But you can also edit different aspects such as Color, Curves and Vignette feel of the image.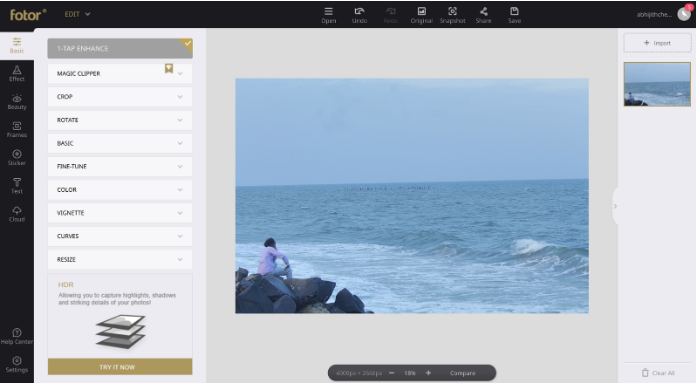 Every change you make is instant and you can see the final output in no time as well. There are also options to resize the image for your needs. As you come to the aspects like Beauty and Stickers, you have a lot of options there as well.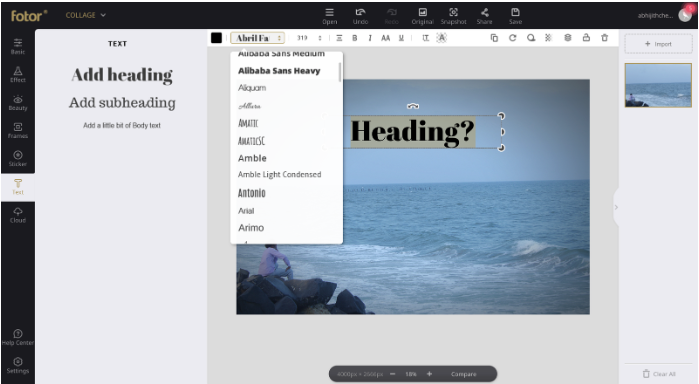 You can also explore the other stickers and frames that you want inside the photograph. If you have a paid subscription, the collection is practically endless. Last but not least, the ability to bring in text makes Fotor one of the best design tools you can get today. This is indeed a minimal alternative to Photoshop, and you've access to all the features from a browser screen as well.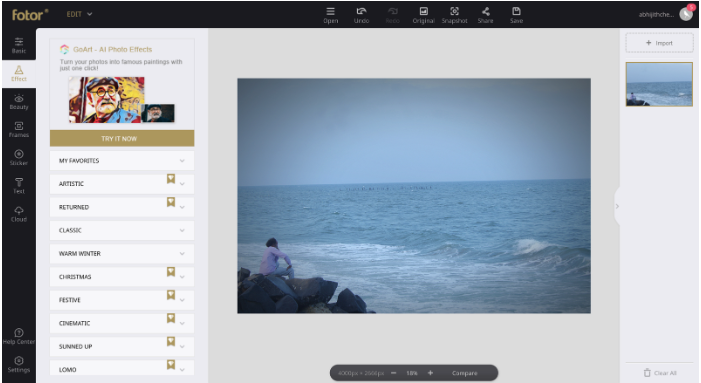 Making Collages using Fotor
It's true that you can create almost any type of collage using Fotor. It packs a number of shapes, outlines as well as shapes you want to bring in. For instance, you can choose from three categories of collage outlines — Classic, Artistic and Funky. Every one of these categories consists of a variety of layouts, and you can even customize them for your needs.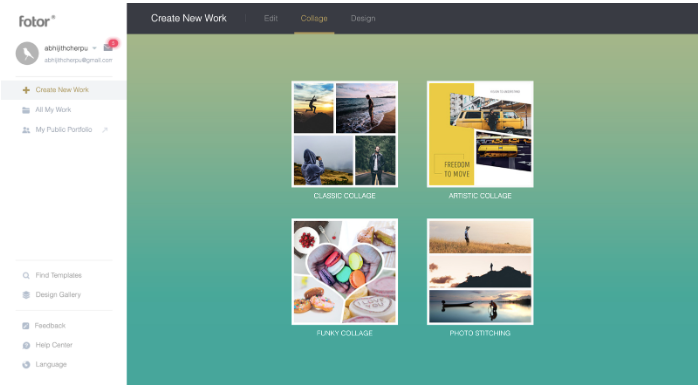 Of course, compared to Edit or Design, the Collage section does not offer much of customization. You can, for instance, resize the whole frame and include more photographs.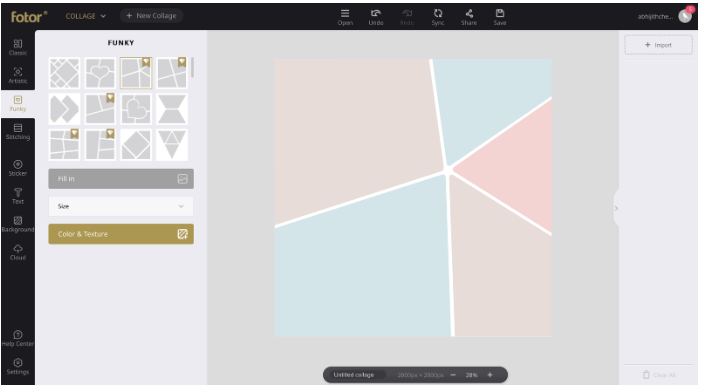 One thing to be noted is that you would be able to insert all the photographs you want in just a single click. Once you are done, you can export the same collage into a format of your choice.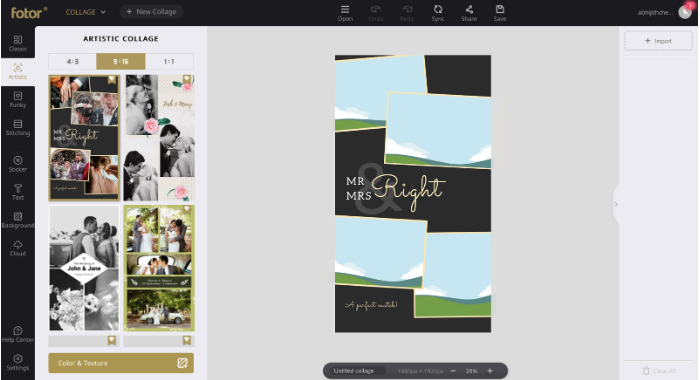 Designing Graphics
This is perhaps the most powerful and versatile part of the entire Fotor package. At the basic level, the Design section of Fotor is your answer to the question how to create flyer in an easy way. As you go further, Fotor would become the easiest way to create posters, YouTube thumbnails, business cards, resumes and even a wedding card. It's like saying goodbye to Illustrator and instead getting a seamless and more powerful tool in its place.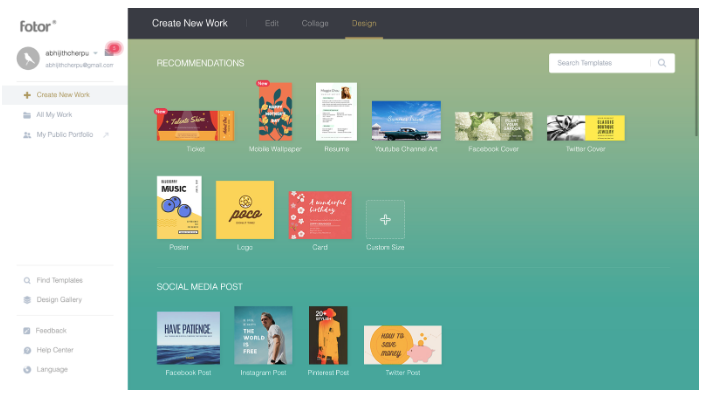 When you begin, Fotor allows you to choose from hundreds of its templates. The templates come with some of the best designs and sample content. You just have to replace the dummy text with whatever that you'd want to say. There is even an option to design mobile wallpapers, which is pretty cool if you ask us. Another great thing is that all designs come at the right size, and when you are done, you can just take it to print and cool!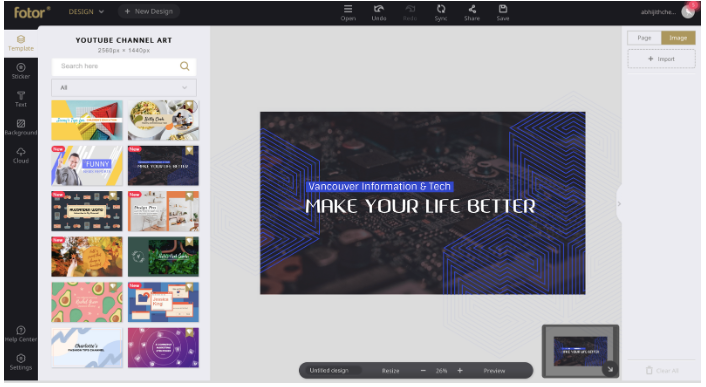 As you can see, the designs are so professional with the Fotor collection. You can change almost every part of the design, including but not limited to the font, font size, color, background etc. If you're interested, you can also bring in text and stickers to the canvas for better options. As we said, you have export options here as well — works well if you want to print or save.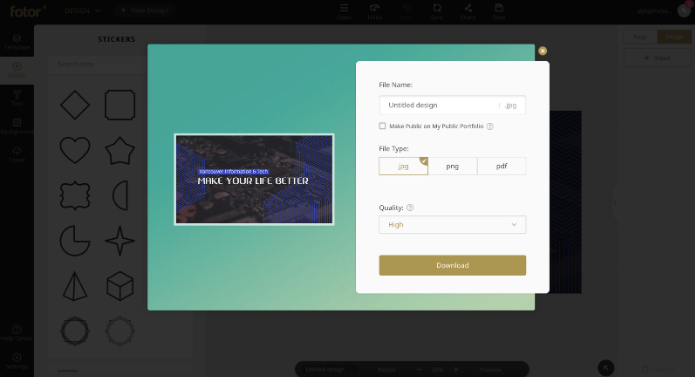 A Word on UI and Apps
Even when compared to competitors', the User Interface of Fotor is just awesome and intuitive. In case you still have doubts, you can check Fotor's blog for getting help as well as some digital inspiration for one. Our point is that you don't need that Photoshop-level knowledge to create something new or edit a photograph for better looks.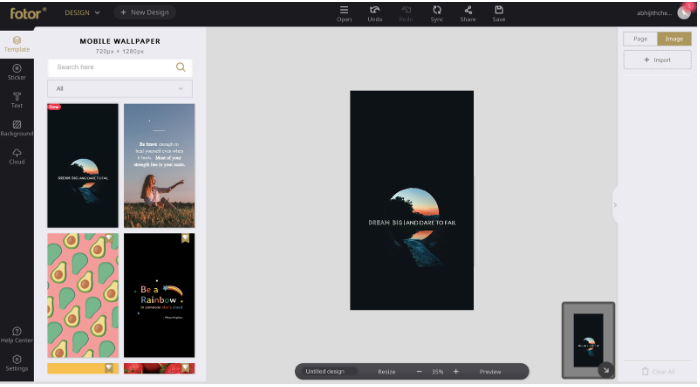 As it happens, Fotor apps are available for Windows, macOS, Android and iOS. While the Desktop apps can get a bit cranky at times, the smartphone apps are just cool. It allows you to keep doing the things you do on your PC even when you're on the go. At the end of the day, we have more reasons to love these apps for their effective nature than to criticize.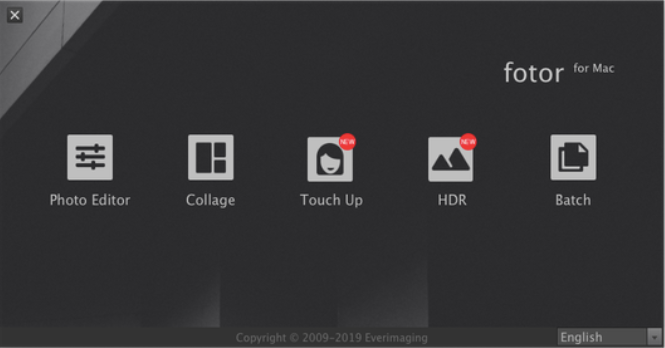 The Bottom Line
We would certainly recommend check out Fotor — if not purchasing the Pro version — if you need a multi-purpose graphics tool. This tool can change how you approach designs and would help you create impressive content in minutes' time. At the end of the day, you are paying very less than a package of Photoshop and Illustrator.