Adverse side effects of this COVID-19 pandemic are being felt worldwide. The enterprises face mainly direct economic impact from the latest precautions. But call centers and customer service teams have to keep up with much higher call volume, just to survive. Do you know for sure how to hold down this grave situation without putting your virtual call center, customer service, and the whole business at stake?
In the face of the crises, companies should possess a high level of flexibility. But that can't be done overnight. You need to know how to set up a remote call center, in line with making your agents/reps work from home equally well. Let's walk through the weakest spots of your business first, then end up with the COVID-19 checklist for call centers.

The COVID-19: Top 3 Pain Points Facing Every Contact Center
While many enterprises and mid-scale companies are yet to know what impact the coronavirus will have on their bottom-lines, for call centers the crisis already presents several challenges (for example, reduced staffing levels and adverse effects on the end-customer service). Of course, that's just the start. 
Most commonly, business feels the lack of technology to enable contact centers and their staff with greater flexibility. The same thing is about the option to work from home when the office-based operation is not possible. Ideally, your technology plan should be tested in advance of a disaster or crisis-related occurrence. Make sure to cover things like:
people and business process automation
security, compliance & HR requirements
available

virtual solutions for work from home.
Staff Reluctance
Double-check that your call center ops can readily set up to work from home, in case the situation with the coronavirus goes worse. You are also recommended to designate an extra staff pool or contract outsourcing vendor to compensate for the ongoing quarantine due to the COVID-19. Doing so, keep in mind the following issues:
poor knowledge and willingness to

work from home

by the side of employees
potentially weak planning, management, and supervision of r

emote work

flow
lack of

effective strategies

to use

collaboration tools for remote teams

on practice
too much time needed for establishing new processes/adapting existing ones.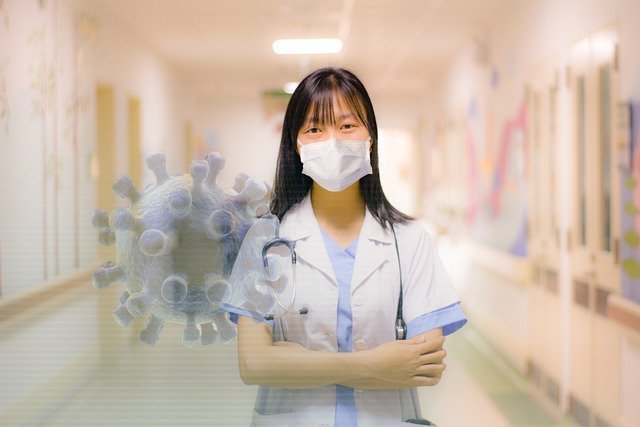 Global Tension & Uncertainty
Even under normal conditions, call centers have no luxury to address merely every issue as it's meant to. As global disasters and medical emergencies are creating strong tensions and uncertainty among the customers, make sure to have effective strategies to:
distribute tons of incoming calls and online requests in real-time
employ basic interactive decision tool/script tree for call centers
provide consistent information, paying special attention to compliance.
Tips For Preparing Your Call Center To The COVID-19
No matter whether you have a plan to set up a remote call center, or decided to keep up with daily office-based operation. With a fortnight quarantine already in force, it's highly probable that your reps/agents will need to get prepared to work from home at short notice. 
Focus On Remote Work
To mobilize your employees quickly and at ease, you should have a unified solution for video conferencing & live task sharing, or at least try one the most generic collaboration hubs usually employed by small remote teams. You might as well consider choosing among professional virtual Telecom solutions for work from home. Anyway, take care that your agents/reps can readily access commonly used systems, such as ID&V and CRM, as well as essential compliance tools. 
Also, don't forget to purchase DID Numbers. Doing so, that would be easy for your agents/reps to set up a professional business image, even when they need to work from home.
Get Ready To Work From Home
You may have enough employees who are already used to remote work when necessary. In reality, however, it's usually far not easy to quickly shift resources or change daily processes at the last minute. That's why you're recommended to check that your remote work policy and existing task management system can keep up with things like daily morning video standups, real-time activity tracking, remote staff onboarding,, etc. 
Face Tension & Uncertainty
During the ongoing pandemic crisis, people are understandably anxious. That's why accurate information and only calm reassurance is exactly what they need in the face of uncertainty. Recognizing that the call center makes the face of your brand, you should provide a maximum consistent and seamless experience to every customer. Having insight into the most fitting action or advice, you can minimize the time lag before the call is taken by a live human pickup. 
Prevention is the first thing to give you business continuity, particularly in the face of possible decisions to extend global quarantine due to the COVID-19. Get ready for a more significant impact on the workforce by: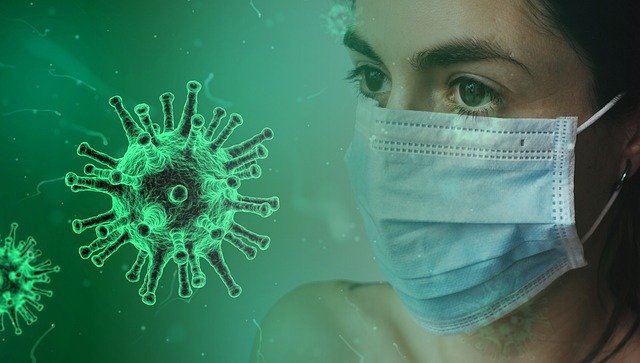 actively encouraging sick employees to continue home isolation
informing older adults/those with chronic med conditions on higher risk
minimizing face-to-face contact by assigning daily tasks accordingly
getting your agents/reps set up to completely remote workflow.
You also need to have a proactive plan to act immediately in case of an emergency. Consider at least the following steps that would help you quickly set up a remote call center: 
educate the staff employees on how to stay well during the pandemic
provide your teams with all necessary equipment/bandwidth connection
have enough virtual solutions for work from home, test them in advance
designate a back up staff pool/outsourcing vendor you can call on to help.
Now What?
The modern business becomes increasingly interconnected. For now, we are all into it — fighting our way to put an end to the COVID-19. But one of these days, we could face the next escalation or just another stage in turbulence and global uncertainty. That's why the need for a well-thought proactive approach currently becomes even more critical for business than ever.