If you have lost some of your crucial data from your Android Tablet, you might feel highly frustrated. But, there is a way out.
Nowadays, with the increasing contacts and also increasing data storage requirement, most of us own both an Android phone and an Android tablet. Particularly, tablets are used for storing some crucial official files and folders and also some personal information like credit card, bank details, etc. The reason stated by most users for the same is that they do not want the data to be viewed by others. As they use their phone quite frequently, there are chances of their friends to get access to their personal data. But, in the case of a tablet that is used only for the official purpose alone, no one will ever come near it. So, they believe that the data will remain safe. Even though this might be true, the safety of data cannot be assured in touch-enabled tablet PCs. The reason is that similar to that of a smartphone, unintentional deletion of data with a simple touch can happen in tablet PCs. If you have lost some of your crucial data from your Android phone and  tablet, here is a way out:
Amazing Any Android Data Recovery:
TunesBro Android data recovery – This is the world's most powerful recovery tool to retrieve lost or deleted data from android devices and SD cards at a faster pace. Regardless of the type of data be it documents, videos, contact, SMSs or photos that were deleted from your Android phone or Tablet, you can use this easy-to-use and reliable tool for effective recovery of your data. Here is a step-by-step guide on how to use this application for effectively recovering data from your Android tablet.
1. Get Amazing Any Android Data Recovery Tool:
You can get either opt for the free trial version or the paid version of this application that can be downloaded to your Windows 10, 8.1, 8, 7, Vista, 2000 or XP computers. Once the application is downloaded, you will have to install the same on your computer.
2. Connect your tablet with computer:
You should now connect your computer and your tablet and this can be done with the help of a USB Cable.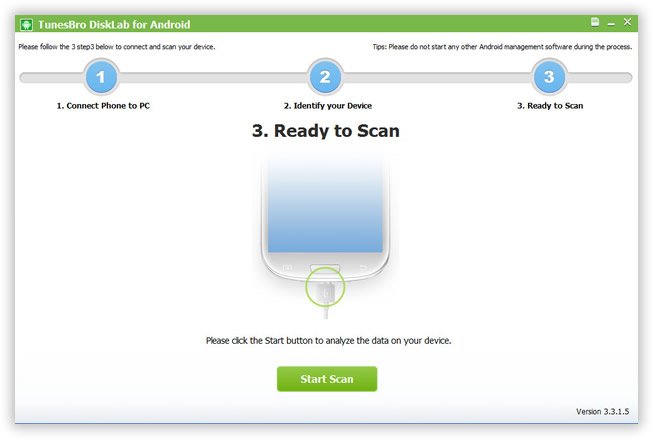 3. Scan data on your Android tablet:
Once the USB debugging is enabled on your tablet, analyze and scan the data on it and then click open, followed by next. This will help the software program on your computer to automatically identify your tablet. Then, just click 'start' to scan the data on your tablet.
4. Preview the data:
The Amazing Any Data Recovery Tool will scan all your contacts, messages, and other data and will show you the preview of items that were deleted from your tablet. Just have a look at the preview and choose only those files that you wish to recover. If you need to recover deleted messages on Android phone, then just click text messages option and preview.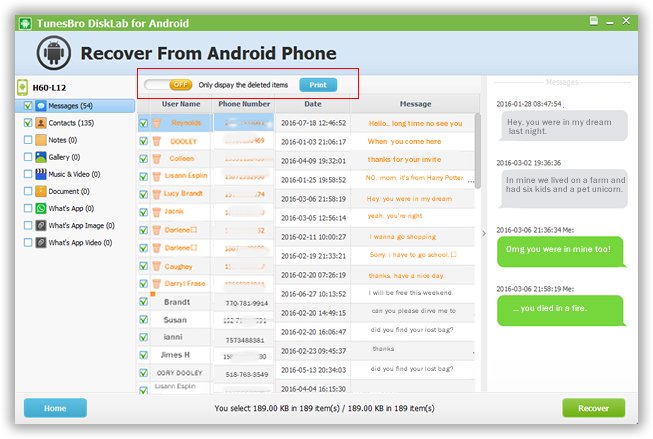 5. Recover only selective files:
From the preview, you can find whether all the data showing up on the list are important to be present on your tablet. If yes, you can recover all. Otherwise, choose some crucial files that should alone be recovered before you click the recover button. Once the recovery is completed, save those recovered files on your computer.