Digitalization is inevitable, so sooner or later every company and startup faces a necessity of software development. And the very first decision you have to make in this situation is to select the right team to build your project. While some companies prefer gathering their in-house teams (and I must say, that's an expensive decision), others benefit from outsourcing to the dedicated development teams.
So in this post I'd like to discuss the true benefits of work with the dedicated team, and aso point out some aspects that can be helpful for all who are looking for the right outsourcing partner at the moment.
What is a dedicated development model?
When you gather an in-house team of developers, you are looking for a long-lasting cooperation. You organize a range of interviews, speak with a lot of candidates and end up having your own team of software engineers, who work upon your solutions and ensure a solid digitalization level in your company.
In case with dedicated developers, you get a long-term development partner for less money. Your dedicated team is your full-time remote partner that builds you a necessary solution and maintains it. What is also great about a dedicated development model is that it can help you expand your team effortlessly.
Let's say you've decided to build a complex solution that requires some specific back-end coding skills. You may have in-house developers that lack all that knowledge and experience. So the best possible decision for you would be to hire dedicated developers to cover that gap and complete your project.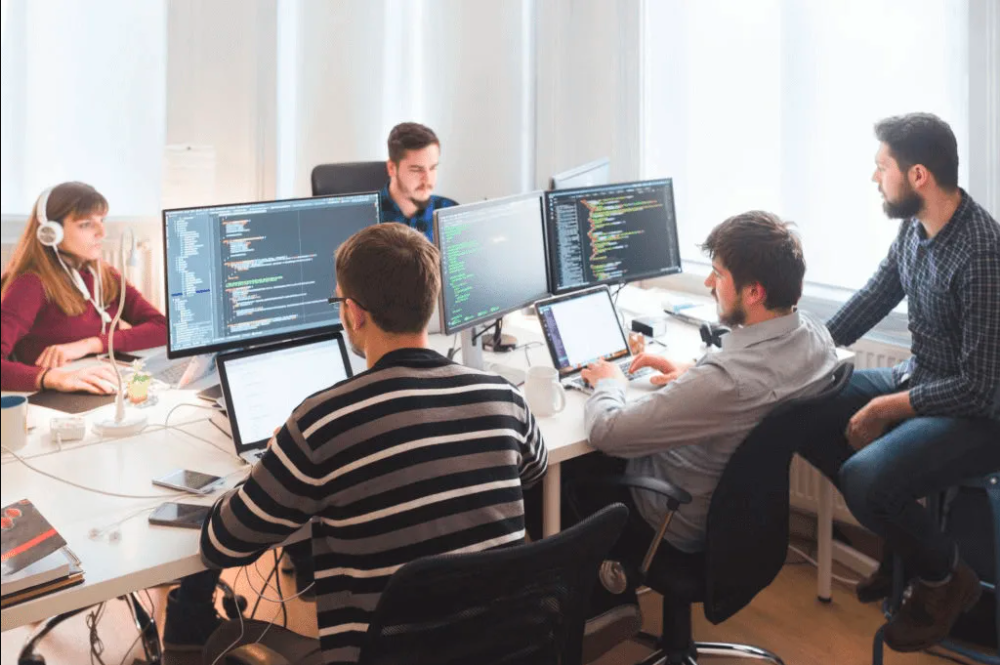 Here are some cases when outsourcing to dedicated developers can be a perfect choice for your company:
You have a large volume of work and your in-house team is too small to complete it.
There are no specialists in your team that can work with a certain technology, tool, SDK or else.
Your project requires long-term development and commitment from the team.
You are initiating a project and do not know where to start and how to enter the market.
You are on budget and can't gather your own team.
Hire remote software dedicated team that often offer a full spectrum of services starting with business analysis and market research, and ending with high-quality design, coding and thorough testing (manual and automated). And this is probably one of the biggest advantages of such teams.—  says Slava Vaniukov, expert and co-founder at Softermii.
Key advantages of working with dedicated teams  
Hiring off-shore developers is cost-effective and you will achieve incredible processes flexibility. But these are not the only benefits of outsourcing. Here are some real pros you should know about:
Impressive domain and project expertise– dedicated development model lets you to gather a team of really talented software engineers from anywhere in the world. You do not need to spend time on performing onboarding, you just find people of necessary qualifications and they join your team (if you have one) seamlessly.
Long-term cooperation– while with freelancers you never know at what stage your project development will stop, the dedicated team guarantees fruitful long-term partnership, and deep involvement in your project.
Easy project management– most of the dedicated teams use Agile methodology that allows them to deliver parts of the project timely and add the desired changes on any stage. Also thanks to Agile project management the communication is also timely and on a high level.
Faster time to market– an experienced dedicated team will deliver a solution faster, and the code will not have any bugs or issues. So you will not need to spend time on fixes and code reviews. This, in turn, will let you enter the market with your solution twice faster.
No need to supervise them– you do not need to constantly monitor what's going on with your project. Dedicated developers will do their job while you run your business and spend time on handling important matters.
Cost effectiveness– you do not need to worry about office rent, developers salaries or vacations. You are hiring a remote team from an off-shore company where everything is organized. You just pay for the amount of performed job and get your solution.
Where can you find your outsourcing partner?
There are so many ways to find a team that will be a perfect fit for your project. But I personally would recommend you to search for experienced developers on special platforms like Clutch or Goodfirms.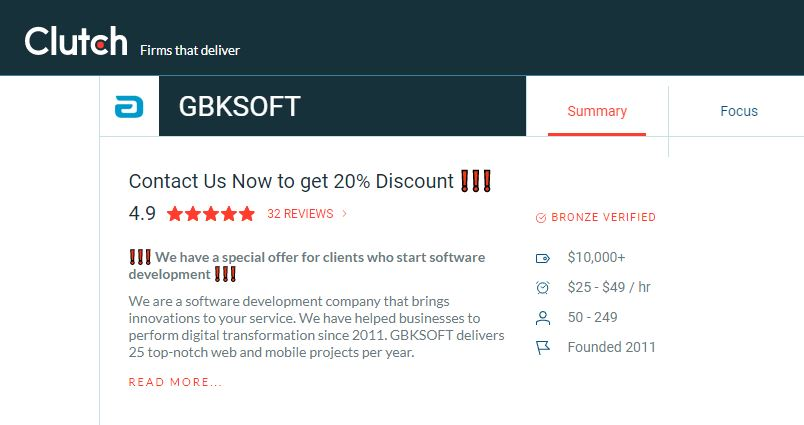 First of all, you will be able to compare a range of services provided by different companies. Second of all, you will be able to easily check reviews from real clients and navigate to companies' websites. When choosing your dedicated developers, pay attention the the following criteria:
Company location– European and American teams are easier to communicate with, they have more solid development skills and experience.
Average hourly rate– of course, the specified numbers are general and you need to contact the team directly to discuss this matter, however this information will let you count an approximate development cost.
Range of services–  it is better to select teams that offer a full development cycle and have experience in building projects for your business industry.
Company size– don't be afraid to hire specialists from large teams of 100+ members, they tend to be very organized + a big amount of specialists means that you will have people who have mastered a variety of technologies and can contribute greatly to your project.
To wrap it up
Digital transformation requires time, effort and a certain budget. But it is definitely worth it to initiate it and get equipped with the up-to-date solutions that grant you better productivity and competitive advantage.
If your goal is to save your nerves, not exceed your budget, and get a highly functional solution in the end, then you need a reliable team of dedicated developers. With such a team you will have better control over your project and budget, apply crucial project changes on the go, and achieve faster time to market. Dedicated development model guarantees predictable project outcomes which is great for every business