The Nissan Leaf is a popular all-electric vehicle that has gained widespread acceptance due to its affordability, performance, and eco-friendly features. As a tech noob, it's essential to understand the basics of electric vehicles and the costs involved in maintaining them, such as the Nissan Leaf battery replacement cost.
Types of Batteries Used in Nissan Leaf
Nissan Leaf uses lithium-ion batteries with varying capacities, depending on the model. The three main types of batteries available for the Nissan Leaf are:
Each battery capacity corresponds to different models, such as the S, SV, and SL trims, and also influences the range and performance of the vehicle.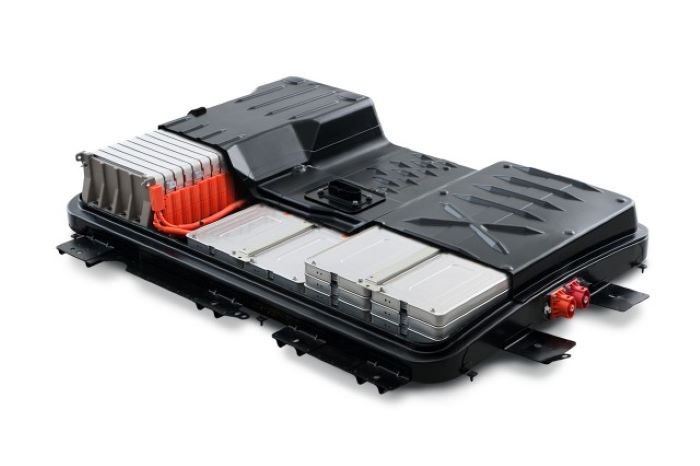 Nissan Leaf Battery Replacement Costs
The cost of replacing a Nissan Leaf battery varies based on its capacity and whether you choose a new, refurbished, or reconditioned battery. The following are the approximate costs for new batteries:
24 kWh: $8,000
40 kWh: $10,000 to $11,000
62 kWh: $14,000 to $15,000
These costs do not include labor charges, which can range from $1,000 to $2,000, depending on the service center.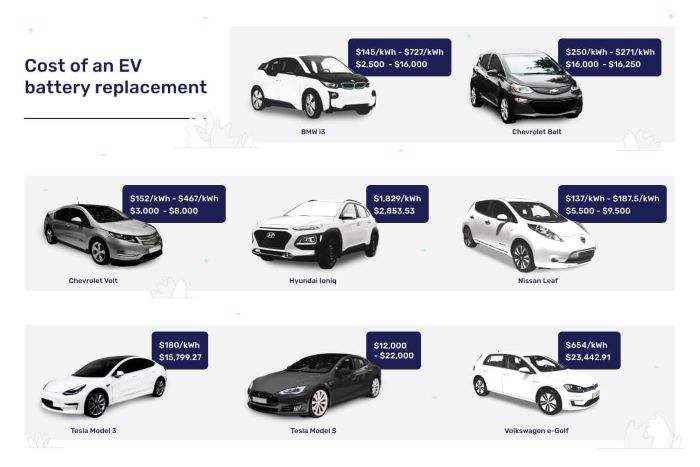 Real-World Replacement Cost Examples
The actual costs of Nissan Leaf battery replacements can vary depending on factors like location, labor rates, and battery availability. Some real-world examples of Nissan Leaf battery replacement costs include:
A 2013 Nissan Leaf owner paid $8,500 for a 24 kWh battery replacement, including labor.
A 2018 Nissan Leaf owner paid $10,500 for a 40 kWh battery replacement, excluding labor costs.
Keep in mind that these are just examples, and your specific costs may differ.
Refurbished and Reconditioned Batteries
Refurbished and reconditioned batteries can be a more cost-effective alternative to new batteries. A refurbished battery is a used battery that has been tested, cleaned, and repaired to ensure proper functioning. A reconditioned battery is a used battery that has undergone a more extensive process of rejuvenation to bring it closer to its original capacity.
The cost of a refurbished or reconditioned battery for a Nissan Leaf can range from $3,000 to $6,000, depending on the battery capacity and the supplier.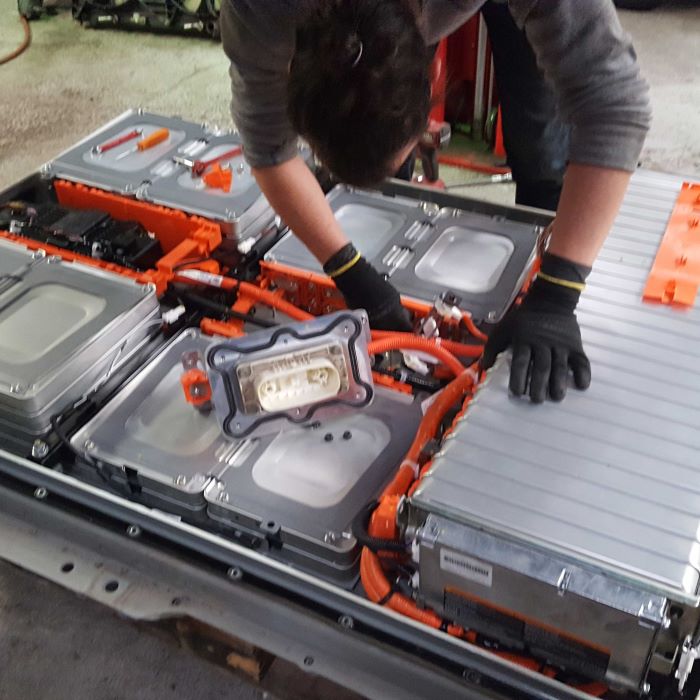 How to Extend the Lifespan of Your Nissan Leaf Battery
Taking proper care of your Nissan Leaf battery can help extend its life and delay the need for replacement. Some tips for extending the battery life include:
Avoid frequent fast charging, which can degrade the battery over time.
Keep the battery at a moderate temperature, as extreme heat or cold can impact its performance.
Maintain a balanced state of charge, avoiding fully depleting or overcharging the battery.
Regularly monitor the battery's health using the Nissan Leaf's built-in diagnostics or third-party tools.
Following these tips can help you get the most out of your Nissan Leaf battery and potentially save on replacement costs.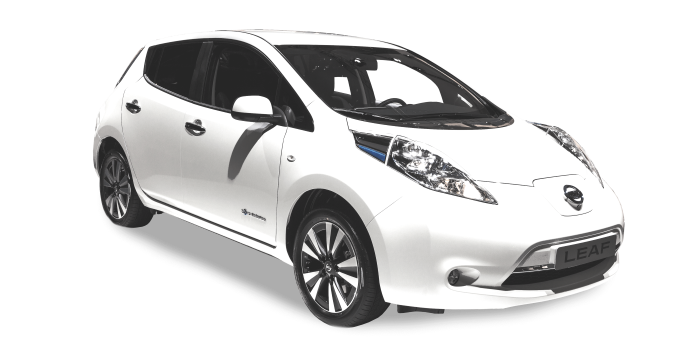 When to Replace Your Nissan Leaf's Battery
Knowing when to replace your Nissan Leaf battery is essential for optimal vehicle performance and safety. Some signs that indicate it's time to replace the battery include the following:
Noticeable reduction in driving range
The rapid decline in battery capacity
Frequent charging requirements
Poor vehicle performance, especially in extreme temperatures
It's important to consult with a Nissan service center or a certified technician to diagnose and confirm the need for a battery replacement.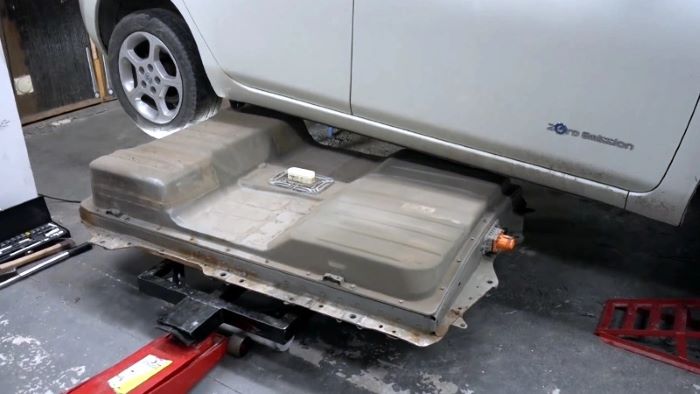 Alternatives to Replacing a Nissan Leaf Battery
If the cost of a new Nissan Leaf battery is prohibitive, there are alternatives to consider:
Upgrade to a newer model: If your vehicle is nearing the end of its life, upgrading to a newer model with a more advanced battery might be a better investment than replacing the battery in your current car.
Lease a battery:

In some regions, Nissan offers a battery leasing program that allows you to pay a monthly fee for a battery instead of purchasing one outright. This can lower your upfront costs and provide peace of mind, as the leased battery is covered under warranty for the lease duration.

Trade-in for a different electric vehicle: If you're unsatisfied with your Nissan Leaf's battery performance, consider trading it in for another electric vehicle with better battery life and performance.
Install a range extender:

For some Nissan Leaf models, aftermarket range extenders are available, which can supplement the existing battery and improve the vehicle's overall range.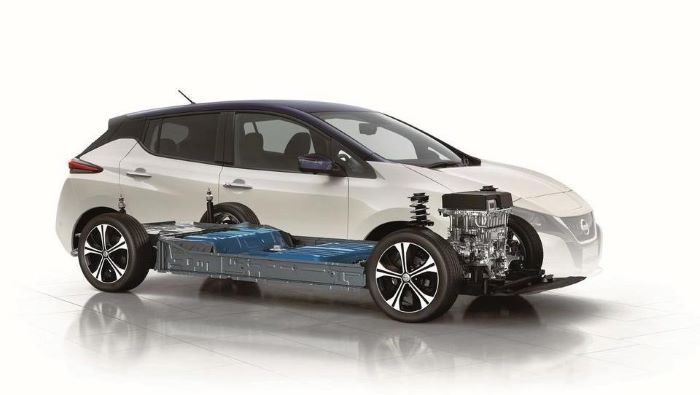 Conclusion
Understanding the costs and options for replacing a Nissan Leaf battery is essential for any owner or prospective buyer. By considering factors like battery capacity, replacement costs, alternative solutions, and proper maintenance, you can make informed decisions about the best course of action for your Nissan Leaf's battery needs. Keep this comprehensive guide handy to help you navigate the world of Nissan Leaf battery replacement costs and solutions.
FAQs on Nissan Leaf Battery Replacement Cost
How long do Nissan Leaf batteries last?
The average lifespan of a Nissan Leaf battery is about 8 to 10 years, although some users have reported longer lifespans with proper care and maintenance.
Can Nissan Leaf batteries be recycled?
Yes, Nissan Leaf batteries can be recycled. Nissan partners with various recycling organizations to ensure used batteries are properly recycled and disposed of.
How much does an EV battery cost to replace?
The cost of replacing an electric vehicle battery varies based on factors like the make, model, and battery capacity. For Nissan Leaf, battery replacement costs can range from $8,000 to $15,000 for new batteries and $3,000 to $6,000 for refurbished or reconditioned batteries.
How long does it take to charge a Nissan Leaf?
The charging time for a Nissan Leaf depends on the charger type and battery capacity. A Level 2 charger typically takes 4 to 8 hours to fully charge a Nissan Leaf, while a fast-charging DC station can charge the battery up to 80% in about 30 minutes.