In today's fast-paced and interconnected world, social media has become an invaluable tool for recruiters. It offers a vast landscape for sourcing talent, engaging with candidates, and building employer brands. However, effectively navigating the social media realm requires a strategic approach. In this blog, we will explore ten essential tips that can empower recruiters to optimize their social media presence, attract top talent, and stay ahead in the competitive hiring landscape.
Define Your Target Audience
Before diving into the vast sea of social media platforms, it's crucial to identify your target audience. Understand the demographics, interests, and preferred platforms of the candidates you are seeking to attract. This knowledge will help you tailor your content and approach to maximize engagement and reach the right talent pool. Understanding your target audience can help you find the right place to connect with potential candidates.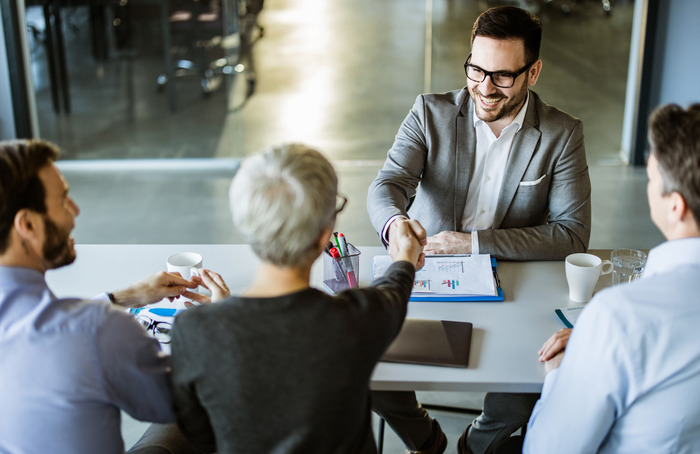 Craft a Compelling Employer Brand
A strong and authentic employer brand is essential for attracting quality candidates. Use social media platforms to showcase your company culture, values, and unique selling points. Share employee testimonials, success stories, and behind-the-scenes glimpses to create an appealing narrative that resonates with potential hires.
Choose the Right Social Media Platforms
Not all social media platforms are created equal, and it's vital to choose the ones that align with your target audience and recruitment goals. For instance, an accountant recruiter service may find that more of their candidates hang out on LinkedIn whereas digital marketing recruiters might have more luck finding candidates on TikTok. LinkedIn is a go-to platform for professional networking, while Instagram and TikTok offer a more visual and creative approach. Assess your objectives and select platforms that allow you to reach and engage with your ideal candidates effectively.
Create Engaging Content
To capture the attention of candidates on social media, recruiters must create compelling content. Mix informative and educational posts with visually appealing elements, such as images, videos, and infographics. Experiment with different formats and styles to keep your content fresh and engaging.
Hashtags and keywords play a crucial role in increasing the visibility of your recruiting social media posts. Research and utilize relevant hashtags and keywords that are frequently used by your target audience. This practice will enhance the discoverability of your content, allowing it to reach a broader audience.
Engage in Conversations
Social media is all about fostering connections and engaging in meaningful conversations. Actively respond to comments, messages, and inquiries from potential candidates. This demonstrates your commitment to communication and builds a positive impression of your organization. Engaging with your audience also humanizes your brand and establishes trust.
Leverage Employee Advocacy
Your employees are your best brand advocates. Encourage and empower them to share job postings and company updates on their personal social media profiles. By amplifying your message through their networks, you can tap into a wider talent pool and leverage the power of employee referrals.
Embrace Video Content
Video content has skyrocketed in popularity, and recruiters can harness its potential to attract candidates. Utilize live video interviews, virtual tours of the workplace, and employee spotlight videos to provide an immersive experience and showcase your company's culture. Remember to optimize videos for mobile viewing as the majority of social media users access platforms through their smartphones.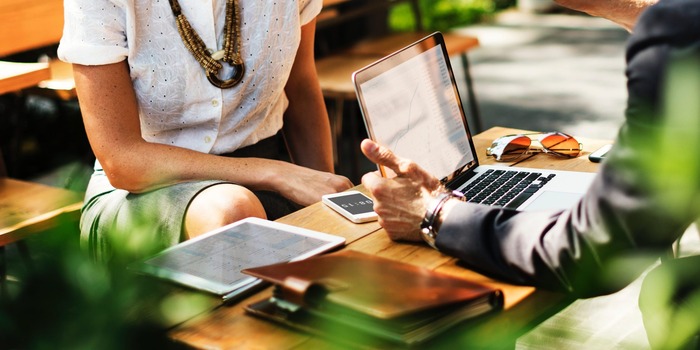 Monitor and Analyze Metrics
To ensure the effectiveness of your social media recruitment efforts, it is essential to monitor and analyze relevant metrics. Platforms like LinkedIn and Facebook provide insights and analytics tools that allow you to track engagement, reach, and conversion rates. Regularly evaluate these metrics to refine your strategy and make data-driven decisions.
Stay Updated and Adapt
Social media platforms are continuously evolving, and it's vital for recruiters to stay updated with the latest trends and features. Keep an eye on emerging platforms and technologies that could potentially enhance your recruitment efforts. Be adaptable and willing to embrace change, as it allows you to stay ahead of the curve and maintain a competitive edge.
Conclusion
Social media has revolutionized the way recruiters connect with potential candidates, allowing for unprecedented reach and engagement. By following these ten essential tips, recruiters can harness the power of social media to attract top talent, build a strong employer brand, and stay at the forefront of the rapidly evolving recruitment landscape. Embrace the digital age, adapt to emerging trends, and watch your recruitment efforts flourish on social media platforms.