What Is a Shopify Theme, and Why Is It Essential for Packing Stores?
A Shopify packaging theme is a design template used to create the look and feel of a Shopify store. It can be customized to suit your needs and can be changed anytime. In addition, pre-made web designs help make a store modern and competitive. They also help you to achieve a professional look that will attract customers. After all, the site's appearance is the first thing people see when visiting your online packing store. It sets the tone for how they view your products and what they think of you as a seller.
Equally important is that e-commerce templates help get a website up and running in less than an hour (if you already have the Shopify platform installed on your domain). This is a great time-saver for busy store owners as it allows them to focus on marketing and sales instead of spending hours designing and coding their websites.
Moreover, they help with SEO as they come with meta tag fields that are easily editable. Finally, website templates allow store owners to save money by hiring designers or developers because they don't have to do the work themselves.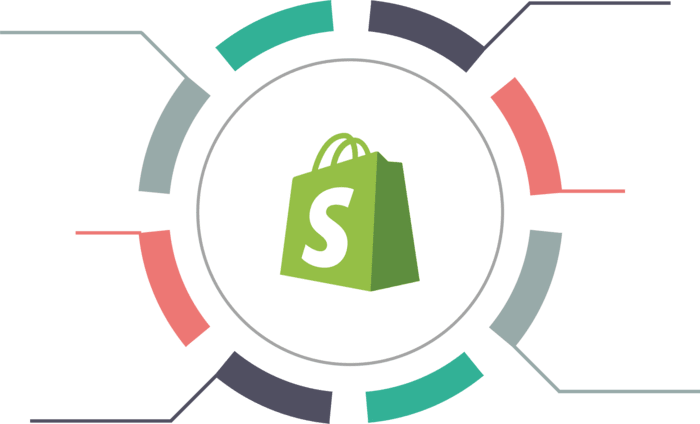 Shopify packaging themes from TemplateMonster include the following components:
Customizable header and footer in various colors, fonts, and styles.

A customizable sidebar can be placed on the left or right side of the page.

The ability to choose from several types of navigation, including text links, icons, and a drop-down menu.
How to Choose the Right Shopify Theme for Your Business Requirements?
You can find Shopify templates in many places, but it's important to find one that matches what you're looking for so that it will be easier to customize to your needs.
Deciding the right online store theme for your business requirements can be tricky. There are many factors to consider, such as the type of business, the audience, and what you are selling.
Some factors to consider are:
What kind of site do you want? Is it a wholesale store, a retail shop, or a supplier's website?

What will be your website's selling point, and how is this different from other websites in your industry?

What is the tone of your brand, and how will it translate onto a website?

What is the target demographic of your shop?
The design of your website will play a big part in the experience you are trying to deliver to your customers. The most important step in picking the right e-commerce theme for your business is figuring out what kind of site you want to create. This is a big decision and will help with future site content and functionality but also help decide which design best fits your needs. For example, suppose you are a wholesaler. In that case, the focus of your website will be large orders, and the target demographic will be those who are buying wholesale (dealers, distributors, and small stores) who need wholesale products for resale.
Another big factor to consider is tone and personality. For example, if you are creating a site for a small business that sells wrapping paper, then the style of your design should be fun and lighthearted.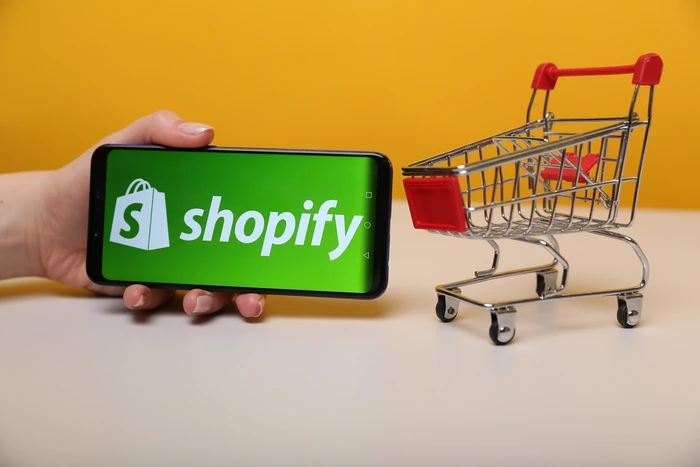 Where to Find Shopify Packaging Templates and Why Not Save Money on Them?
Yes, most of us prefer not to spend money on something we can get for free. You can find Shopify templates for free online, but keep in mind that all of them are not licensed. It means you can use them only for non-commercial purposes. Hence the popularity of paid themes. Depending on the license, you can use them for different purposes (including commercial ones) and even for several projects.
For example, the popular TemplateMonster marketplace offers three Shopify packaging theme licenses: for one site, five sites, and one hundred websites. The latter is also called a buyout license (i.e., you become the last buyer and licensee). And if you sign up for a subscription, you can forget about regular payments every time you download a template because everything is already included in the subscription plan.
Designs That Wow With Ease on Shopify's Popular Platform
Shopify is a popular platform that offers a wide range of eCommerce solutions. It has been designed to help entrepreneurs and small businesses succeed in the retail industry. The platform is also known for its stunning designs and user-friendly features. It provides an easy-to-use interface with a drag-n-drop builder tool, making it easy for users to create their store without coding or design skills.
Shopify's templates are also one of the main reasons this platform is so popular among entrepreneurs. Shopify allows uploading templates from third-party marketplaces for any niche, including a box & container packaging business (gift shops, wrapping paper manufacturers, etc.). As a result, your store has a professional look and feel, which is vital to attracting potential customers.
But the main reason for their popularity is the ease of customization according to your needs and requirements. This means you have the freedom and flexibility to make minor or even major changes to create a unique theme for your online store.