Gaming weapons are not just virtual tools players use to smash those ugly monsters, or to conquer the worlds. They also help to get some unique skins as prizes for victories in battles, and for other achievements. It is up to them if they would keep new items or sell them.
That last option usually takes just a click and then they can continue playing. The best thing here is that those skins are sold for real money, and sometimes they can cost an arm and a leg. Take a look at the most expensive Dota skins.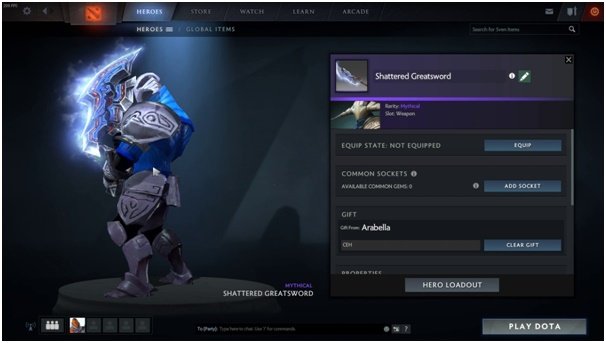 1. Shattered Greatsword
This huge sward was released back in 2015, when players first found this item in the Treasure of the Cryptic Beacon. That was a real dream for every warrior back then, and even nowadays all fuss around this skin is not going to stop. A $400 worth virtual sword is the most desired skin of Rogue Knight. Shattered Great sword is also the most expensive one.
2. Imperial Flame Swords Pack
However, Dota fans never sleep. And when they do – they see this bundle of twin swords in their dreams. This set consists of Imperial Flame Sword and the Imperial Flame Offhand Sword. Set amount is very limited, this is why some "Genuine" quality pack costs around $500. Some players try to cheat buying swords separately. But that does not affect their price.
3. Monarch Bow
Dota 2 fans are really sorry for their attitude to this fantastic weapon. This item was in production for some really short time and only a few players managed to buy it back then. The majority of players thought:
it was not that cool;
stones and butterflies were not for true men;
$300 was too much for a girly bow.
But now, they are kicking themselves for not grabbing this fantastic item when it still was available. Nobody cares now if they could use Monarch Bow in the game. Players are concerned they could get extremely rich by reselling it to the others. Today, Monarch Bow costs around $1,000.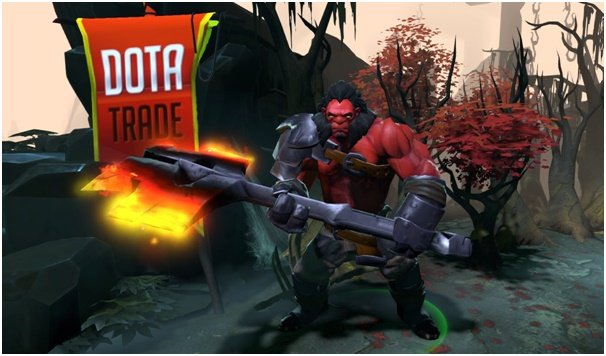 4. Axe of Phractos
To get one, a player should have bought Axe figurine from WETA Workshop while it was still available. Then this fancy axe comes as a bonus. It seems like there is nothing special about this skin. It grants player some strength, letting it smash all enemies faster. But players adore it for amazing animation. Some unique effect makes it glow as if the axe is on fire. For now this skin can be dropped from the Trust of the Benefactor treasure. Or bought from community members for some ridiculous $1,100.
Overall, rare skins are expensive and hard to find, but you can monitor the market if you really want to get one.