Technological progress has brought online advertising to a completely new level, which is largely due to DSP (demand-side platforms). To make advertisements strike a chord with the target customer, it is necessary to optimize advertising processes and target those users who fit the given criteria. And this is what a DSP does. It configures, launches, and controls advertising campaigns, which simplifies the transaction process.
What is DSP?
A Demand Side Platform (DSP) is an automated way to buy advertising space. Such platforms represent the interests of the buyer and store information about the advertising campaign and its bets and settings. Their task is to buy the most cost-effective queries that meet the requirements of advertisers as precisely as possible.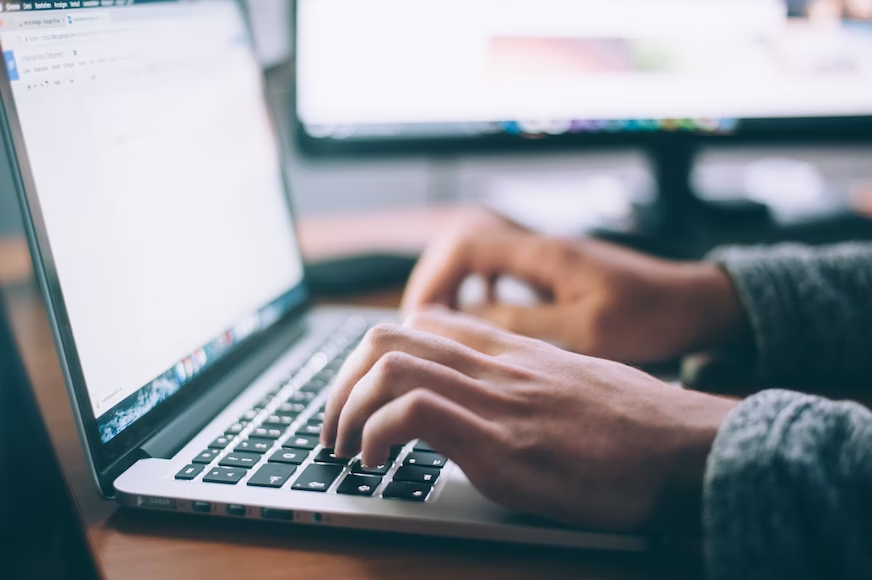 What Are the Benefits of DSP?
Providing a plethora of benefits, DSPs give a competitive edge to those who use them wisely. Advertisers can manage their ads on a variety of platforms through a single interface, track statistics, analyze data to optimize targeting, and participate in ad auctions.
Among other benefits, we can outline:
Reduced financial and time costs;

Real-time data exchange and prompt decision-making;

It's easier to find the audience for your ads;

Productive ways of ad display based on user behavior;

Numerous tools to facilitate and increase the efficiency of advertising;

Constant monitoring and analysis of any changes in the reaction to your ads;

Targeting audience by a variety of criteria;

Automated reports and statistics of ad performance;

Automatic optimization of advertiser's budget.
Top Must-Know 10 DSP Solutions and Providers
With hundreds of solutions on the market, choosing the right one becomes an uneasy task. This list gives you a glimpse of time-tested platforms and providers that have facilitated countless advertising campaigns.
Oxagile software development company provides AdTech solutions for businesses from numerous industries. The company builds advertising integration and data analytics platforms, offering its deep expertise in data engineering, analytics, and visualization. 
In addition, Oxagile specializes in online video solution development, which reinforces custom advertising systems for media content owners and distributors. Startups and marketing agencies can also take advantage of Oxagile's custom ad solutions while utilizing product management as a service to build their own advertising platforms. 
The services Oxagile offers:
Audience and ad targeting (audience analysis, smart content analysis, AI-based ad placement, etc.);

Programmatic advertising (DSPs, SSPs, PMPs, ad networks, data management platforms, programmatic TV, etc.);

CTV and addressable TV (DOOH advertising, AVOD monetization, CSAI and SSAI, etc.);

Advertising integration platforms: ad quality, ad campaigns management, media performance analytics, ad cross-device targeting and measurement, etc.;

Yield optimization (Ad inventory management, customizable unified reporting, PMPs, etc.);

Brand safety (smart behavior and content analysis, identification of fake ads, etc.).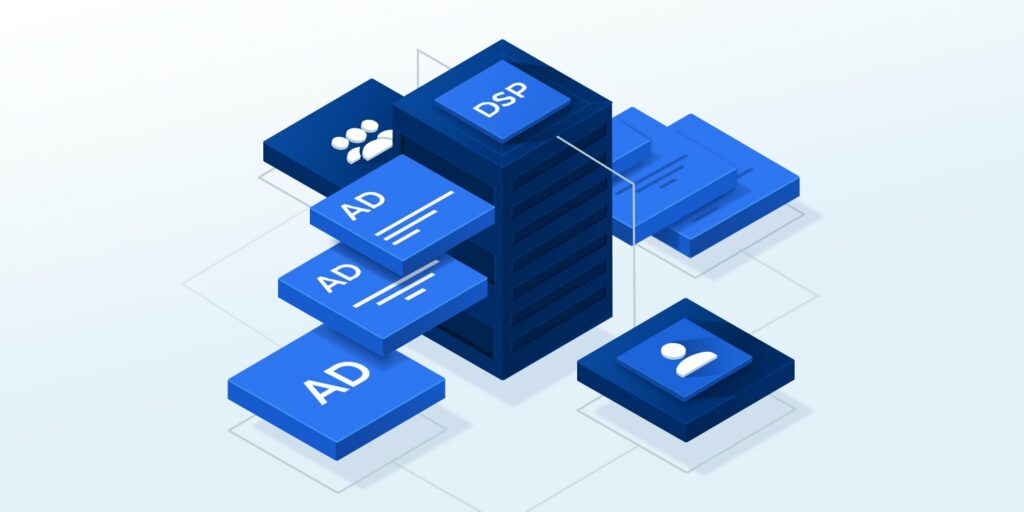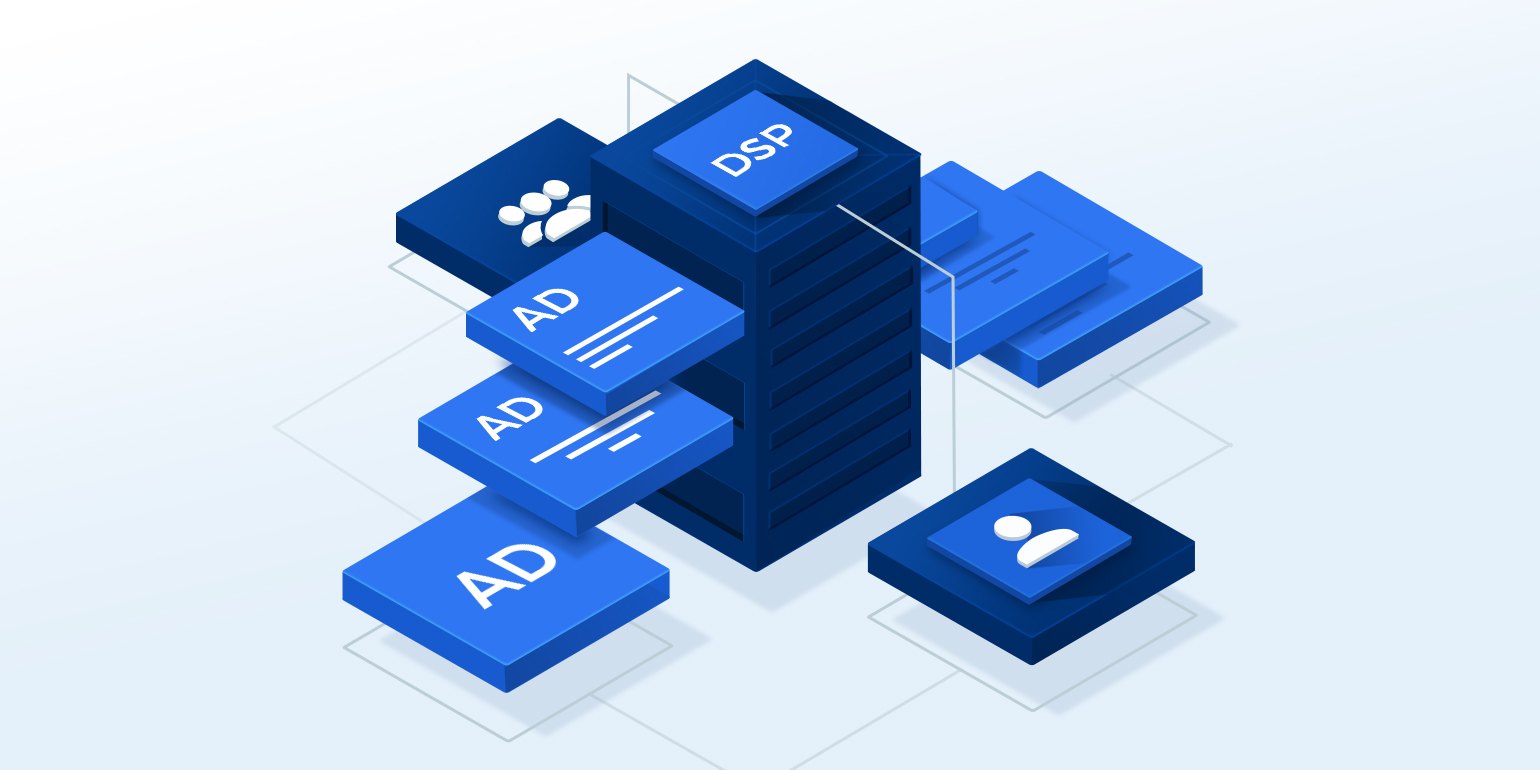 2.

The Trade Desk
The Trade Desk (TTD) is one of the most popular traditional DSPs on the market due to its robust feature set and responsive support organization. With an extensive list of clients TTD has helped, it has a proven experience in optimizing companies' advertising efforts with its platform for programmatic advertising.
TTD's online advertising platform offers the following features:
Planning and activation (a single program for managing omnichannel campaigns);

Cross-device targeting and measurement;

Constantly optimized ad performance;

Measurement and reporting management;

Media inventory & a variety of buying options.
3.

Adform
Adform is one of the leading DSP companies in the world with 25,000 clients in total. It provides the quality software used by buyers and sellers to automate digital advertising. Adform's fully integrated advertising platform allows companies for advanced marketing and seamless management of the whole campaign life cycle.
What Adform offers:
Ad server;

Demand side platform;

Data management platform;

Enterprise technology Adform FLOW;

Publisher ad server supply side platform;

Integrated advertising platform for publishers.
4.

MediaMath
MediaMath is a customizable DSP that provides brands with a myriad of options for managing their campaigns. Today, the omnichannel software platform MediaMath responds to millions of bets every second.
You can choose a server to run your ads on, use APIs, and tailor the platform components to build an advertising solution that suits your needs. This makes this app advantageous over other one-size-fits-all solutions.
The company's products include:
The MediaMath Data Management Platform for integrating, segmenting, and analyzing real-time data in an omnichannel environment;

MediaMath Audiences – a data processing solution to reach the most valuable customers based on their interests and behavior;

Omnichannel DSP with the possibility of targeting and centralized reporting;

A set of ML-based Intelligent products to optimize interaction with each user and make data-driven decisions.
5.

ClearCode
ClearCode is an AdTech and MarTech development company with over a decade of experience in applying programmatic advertising and digital marketing ecosystems in their client's businesses. The company builds custom advertising and marketing platforms for all types of campaigns, already numbering 20+ successful AdTech platforms in its portfolio.
What AdTech solutions ClearCode offers:
Demand-side platforms (DSPs);

Supply-side platforms (SSPs);

Ad exchanges;

OpenRTB protocol development and support;

Header bidding development;

Data management platforms (DMPs);

Audience-targeting platforms;

Retargeting platforms;

Dynamic ad-serving technology;

Data measurement and analytics platforms;

Other real-time bidding (RTB) and programmatic ecosystem components.
6.

Amazon DSP
Amazon DSP is a platform for buying, displaying, and managing ads on sites, applications, and devices that belong to Amazon (such as IMDb, Box Office Mojo, Zappos, Goodreads, Twitch, ShopBop, Audible), or are included in the Amazon display network.
Amazon has been leveraging Big Data for two decades so far, which makes it a huge pool of valuable data and a source of effective targeting for DSP users. As a result, you can significantly increase brand awareness on and off Amazon.
To start using it, sellers have to leave a request on the Amazon page and contact consultants for further discussion over the best-fit plan.
7.

BrightRoll
BrightRoll DSP is a global Demand Side Platform for video, display, and native advertising. It helps reach more clients by displaying messages on video ad inventory across the web, mobile web, mobile apps, and TV. BrightRoll DSP has proved its efficiency reaching 89% viewability optimization in certain markets.
The features BrightRoll DSP incorporates:
Real-time bidding solutions for smart and prompt bid requests;

Optimized workflow efficiency and enhanced performance to get data-driven insights for planning, executing, and optimizing intelligent digital video campaigns;

Round-the-clock monitoring with several checkpoints to manage advertising and marketing campaigns against specific quality metrics;

Strategic insights and data points that allow for instantaneous programmatic transactions.
8.

AppNexus
AppNexus built its DSP in 2012, since then it has helped tens of companies reach multiple ad exchanges and optimize their campaigns. Recognized by multiple magazines and review websites, it's still popular among those aiming to enhance their targeting.
AppNexus offers online auction infrastructure and technology for data management, optimization, financial clearing, and support for directly negotiated advertising campaigns. Among the features its users value most, we can mention:
Lots of CTV inventory;

Premium publishers;

Exclusive supply deals;

Strong support network;

Prompt solution of campaign performance, inventory optimization, and other issues;

Easy user data tracking;

Advanced targeting capabilities;

Various targeting contextual categories;

Accurate budget pacing.
9.

Geomotiv
Geomotiv is a custom software development agency that has extensive experience in creating high-quality advertising-related digital solutions. Having worked both with small companies and industry leaders, Geomotiv has a proven track record of successful case studies that bring about significant financial and optimization benefits to its users.
Besides DSPs, the company offers the following bespoke AdTech solutions:
SSP;

Ad Exchange;

Ad Server;

DMP;

CDP;

Header Bidding;

OpenRTB Integration.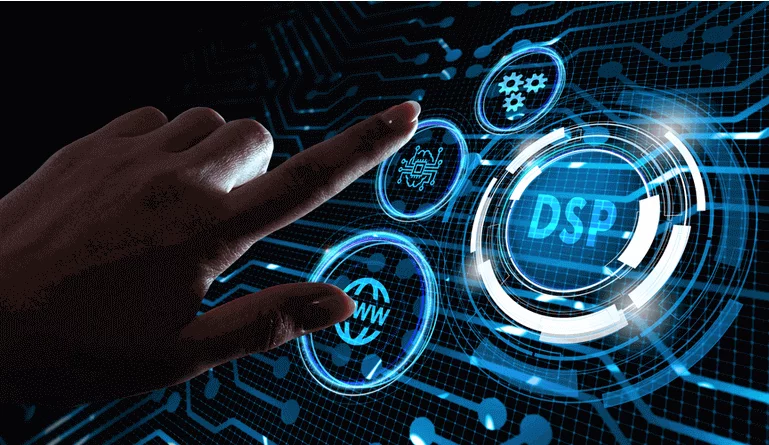 10.

Adelphic
Adelphic DSP is an omnichannel demand site platform allowing marketers to plan, execute and measure programmatic advertising campaigns in a single platform.
The provider also offers fast personalized support for top-quality experience and platform performance to its users. With a customer service satisfaction rating above 95%, Adelphic has won the hearts of its users streamlining their workflows and getting off extra pressure from programmatic traders.
The providers highlight such features of Adelphic as:
Omnichannel execution;

Flexible pricing;

Custom reporting;

And some others.
How to Choose a DSP Provider?
There's a laundry list of DSP companies, painting the services they provide in the best light. So, it may become quite challenging to choose the right DSP provider to get your product built.
Keep these things in mind when you're searching for a DSP provider.
Study Provider's Portfolio
Be sure to carefully study the works that the company cites as an example. Look at their number, complexity, and variety. The company you choose should have experience in projects similar to yours.
Yet, remember that quality – not quantity – is a more important criterion. Armed with this, you will save yourself from possible conflicts and dissatisfaction with the finished product.
Check Out Their Clients and Partners
All reliable companies mention their key partnerships on a separate webpage or in a separate section. Take a glimpse of it to find familiar company names and search for some information on the ones you don't know.  The gained insights might play a critical role in your final choice.
Identify Risks and Look for Quality Guarantees
There's always a certain risk in outsourcing product development to some other company. Still, it may become your best decision if you consider all the points during the research.
That's why make sure you can seamlessly monitor each development step and search for a DSP company that provides post-launch support and further scale-up of the platform. In this case, you can stay assured everything's under control and the product will be of top quality.
Conclusion
As our top list suggests, there are already multiple companies that have achieved excellent outcomes with their DSPs and other programmatic advertising solutions. Still, we believe that the digital capabilities of this technology don't stop here and will keep growing and streamlining advertising and marketing campaigns.