Workstations are built for a completely different world and have a significant difference compared to a regular laptop or PC. Workstation laptops are generally targeted towards professional users who are in need of heavy graphics and intensive designing apps. Higher-end motherboard and GPU is commonly the better processor in a workstation laptop. Workstations can incorporate higher power and performance levels than a consumer-level laptop. These higher powers aids in faster rendering, smooth animation performance, and endless simulation along with other notable features. These laptops are specialized with multiprocessors and ECC RAM, parts that makes it more reliable than a general-purpose laptop.
The need for a workstation laptop depends on the usage and the application for which it is to be applied. Typically it can be used for wider domains for projects, machine learning, 3D modeling, and professional works. So, ready to configure your priority workstation?
Where are workstations laptops used?
Workstation laptops are generally targeted towards professional users who are in need of heavy graphics and intensive designing apps. The workstation laptops differ from others based on inbuilt GPU. The GPU of a laptop is optimized in performing design and 3D modeling than for gaming, this is also the difference between gaming and a workstation laptop. Workstation laptops have a powerful CPU also. Workstations start ranging in price from $1,000, but the graphics performance may vary greatly, based on the price range of the workstation laptops. While working on modeling a powerful CPU, GPU, graphics and 4K display enhance the workability.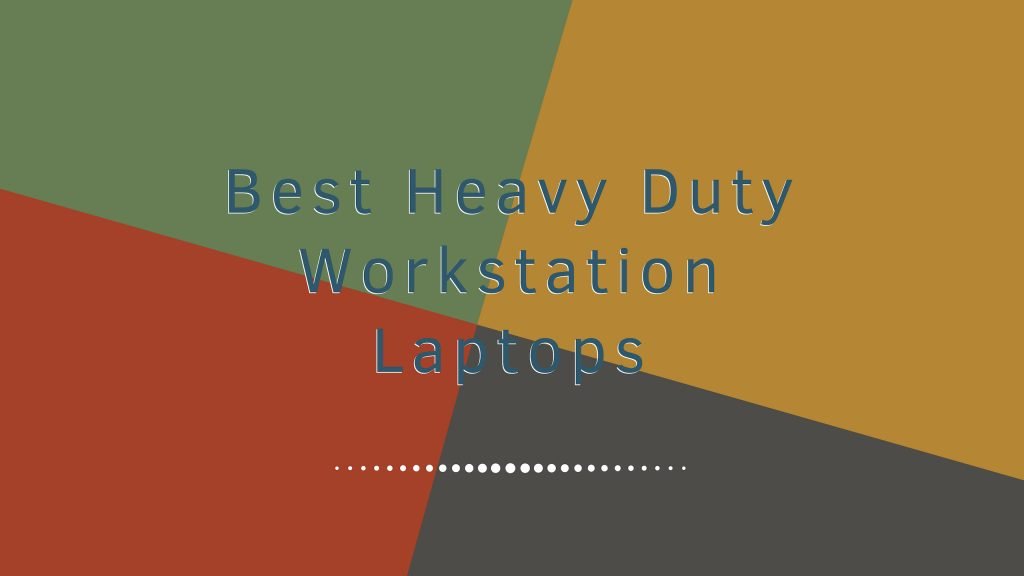 Certain functioning can be worked upon by gaming laptops, but very few support both like the workstation laptops. Choosing the best workstation laptops is no feeble task. Tedious it may seem, I am presenting you the best laptops for AutoCAD or SolidWorks.
Take a look at a few other resources mentioning about best laptops for AutoCAD or workstation:
(a) Top 10 Best Laptops for AutoCAD of 2022 | LaptopDiscovery
(b) The Best Mobile Workstations 2022: The Most Powerful Laptops For Businesses
So let's straight dive into the list of laptops which can handle software like AutoCAD or SolidWorks: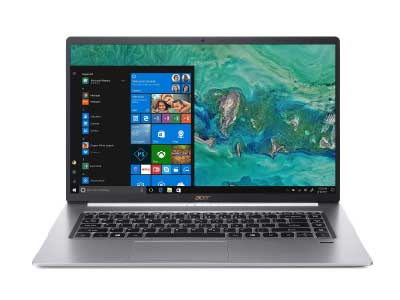 Acer swift 5
The Acer swift is a model from Acer laptops is a powerful workstation laptop suitable for the modern-day lifestyles. Set with superfast connection speeds, long battery life and a better style for portability, this Acer swift 5 series is powered with strong intel core i7 8th Gen processor. On top of this, is the 15.6" IPS widescreen and complete LED-backlit touch display. It's armed with a blend of magnesium-lithium and magnesium-aluminum alloy to be strong, durable as well as lightweight. Built for the highest productivity.
Key features
Weighs less than 1kg, this laptop is sleek, slim and highly durable to work and play in style.
It is built with 15.6" FHD IPS display, with enhanced color clarity and 300nits of brightness. There is a greater screen space with a convenient touchscreen display.
To enhance all-day productivity comes with supercharging of 10 hours2 and multitasking supported to run without lags. Outlast all your work with single charge time.
To maintain a consistent wireless signal with Gigabit Wi-Fi ensuring five times faster performance with Intel latest.
Acer Bio-Protection Fingerprint Solution, featuring Computer Protection and Windows Hello Certification to add special aspects to the workstation laptop.
Pros
Swipe-style fingerprint scanner
Good battery life
Attractive aesthetics
Faster Wi-Fi connection
Cons
Lackluster keyboard design
Tiny speakers

ASUS ROG Strix Scar II
The elegantly designed yet another launch from Asus is the Asus ROG Strix Scar II. It comes with a strong i7 8th gen core processor and NVIDIA GPU that can power strongly through arduous games. Good battery power with a 17.3-inch screen is sharp, colorful and bright with 294nits average. It is decked with a tantalizing brushed aluminum hood that is attractive for the entire laptop design. With new design modifications and a camera at the screen bottom, to ensure a larger screen space. The hardware's, as well as the design, is equipped to accommodate all your streaming and gaming needs.
Key features
NVIDIA GeForce RTX graphics to enhancing a rich gaming experience.
A hood of the tactile keyboard from RCB, to easily tear through the gaming consoles on max settings.
An ultra-smooth bezel display asserts to a battle dressing finish exclusively designed for hard-core gamers
Automatic temperature adjustment that can toggle between different modes.
Keyboards have optimized design to satisfy the need for gaming panels.
Pros
Will support most of the gaming programs.
Subtle and clean design, structured for gaming functions.
Fans over boost if the laptop starts getting overheated.
Devised for the powerful gaming experience.
Cons
Audio quality could be better
Battery performance is weak.

MSI WE72 7RJ-1032US 
It is a laptop built for more work and little for play, chunkier in all. It is a 17inch workstation, which is comfortable to be worked with and offers the perks of a customizable keyboard. It has a plethora of features, with even an ability to support three external 4K monitors. It has a 128GB SSD for storage listing it as one of the versatile laptops. The screen holds a rich vivid colorful display measuring 200nits. Touchpads support basic functions, but complex gesture modes of Windows 10 are not supported. It is laid out with NVIDIA Quadro M2200, this especially doesn't go well for hardcore games but gives firm support for software like AutoCAD or Photoshop.
Key features
Splendid workstations laptop devised especially for CAD software like AutoCAD, SolidWorks etc.
32GB ram supports everyday multi-tasking work easier.
Quicker system boots
Attractive keyboard layout with backlight.
Pros
Faster SSD
Customizable RCB keyboard.
Decent audio performance
sturdy display screen
Cons
revision in storage space will be better
Battery life is milder compared to other models of the same price range.

ASUS ROG Zephyrus S 
ASUS ROG Zephyrus S has redefined the definitions for a gaming laptop in design and performance. ROG brings in gaming to thinner designed laptops with powerful functioning and narrow bezels. Great craftsmanship in building the slimmest gaming laptop to the gaming community. Delved with narrow bezels with 144Hz IPS level display with smoother gameplay and supports better graphics. Handles speed without compromising with the design. An aerodynamically designed system that sustains the battery life and cooling by using AAS. Anti-dust kennels to preserve the laptop and its cooling system, eventually adding up to its stability.
Key features
Anti-dust self-cleaning fans to provide effective cooling while laptop overheats due to hardcore gaming.
The heavy bass based sound that amps up your audio without damaging ears.
ROG game first v technology categorizes and prioritizes the network places based on your laptop utility.
Photorealistic time tracing and AI-enhanced image processing
Pros
A strong contender in providing very effective cooling of the laptop even with its super thin designed base.
Extremely powerful and light in weight, with good portability.
Its sleek design is elegant but again not ostentatious also.
Cons
Uncomfortable keyboard layout
Improvising in battery capacity, not benchmarked considering its competitors in the market.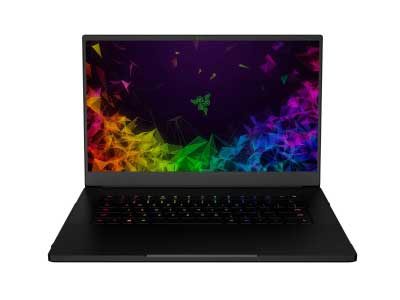 Razer Blade 15 RTX
Razor blade 15 RTX is well acclaimed for its sleek and minimalistic design more similar to Macbook pro. The chassis is of aluminum material with a smooth matte finish. Fingerprint detection s faster and better in this version of the laptop. A 15.6" inch 4K screen display is composing of Adobe RGB color support with i7 6 core processing crafted with precision and passion for gaming lovers. Multi-tasking is at ease with 4.1GHz processor speeds.
Key features
Cursor effort feels particularly smooth because of the 144 Hz panel refresh rate.
It is powered with max-Q graphics to provide the ultimate gaming experience.
Vapour chamber cooling system and thermal
8 million colors per key allow for maximum customization and effects, powered by Razer Chroma.
Pros
Vibrant 4K touch screen display with Adobe support.
Very good build quality
Excellent graphics and overall performance
Slim lightweight chassis
Expanded memory
Cons
Chroma-enabled keyboard, less accessible to multimedia controls.
A bit expansive than the other workstation laptops. 
Conclusion
Buying a lot that is intended to fulfill all your needs is especially a rarity. But with certain models, that are delved to satisfy the choices of the customer. It's a high team, you go beyond the basics and select a model workstation that can enhance your productivity, manage easily and deliver a satisfied usage experience.