There are times when Apple users feel like they need some app that they can use in order to store their favorite Apple music files on to a flash drive. They want to listen to Apple Music on mp3 or mp4 players. They want to add an Apple music song into a powerpoint presentation as background music. They want to create a custom ringtone for their iPhone. All these things were like a dream to iOS users until the arrival of the TunesKit Apple Music Converter. It is simply the best Apple music converter that is there in the market. 
Without a doubt, everyone enjoys Apple music songs on their iOS devices. Unlike any other platform like Youtube, you can not use the files that you download through Apple music on other websites. In order to break this limitation and make it more easier for non-iOS and iOS users to use the music, they download from Apple music on other platforms we have TunesKit Apple Music Converter.  This audio converter for mac can be used for converting M4P files to mp3 or mp4 files. Which further allows you to play the files on non-iOS devices. 
In this article, we are going to analyze the pros and cons of the TunesKit Apple music converter. The reader also gets tutorial to its easy usage as well. 
Introduction

  
As the name indicated TunesKit Apple Music Converter is a software that you can use to convert Apple music into more common formats. You get a converter that is capable of  DRM-removal from the Apple music files. It even converts the protected Apple Music streams from M4P to more common and unprotected formats such as mp3, mp4, and AAC without removing their ID tags. You can use the app on both iOS and Windows as well. 
How To convert Apple music Files Into mp3 Using TunesKit Apple Music Converter
Among all the music converters that are out there in the market, most of them are quite useless as they lower the audio quality and delete the ID tags as they convert the file. This is why you should consider TunesKit Apple Music Converter as your first option. It is one of the most reliable programs that will exceed all your expectations. As you download the software there are just a few simple steps that you need to follow in order to convert your desired files. 
Step 1: You just have to open the TunesKit Apple Music Converter app on your computer and then add Apple music files there. You just have click on the ADD button that is there at the top center of the screen. Besides this, you can even open the Apple music media file and use the drag and drop mechanism to load the required files into the converter.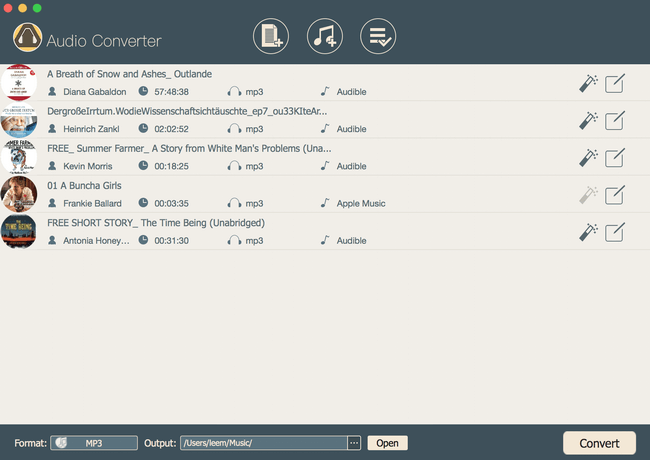 Step 2: As you are finished loading all the desired files into the app. The next step of this process is to select the format of the converted file. There is a FORMAT button in the options at the bottom of the screen. You just have to select the desired format for the file and click on OK to proceed. This app also gives you the option of adjusting the channel, codec, sample rate, and bit rate as well so that you can change the audio quality as per your needs.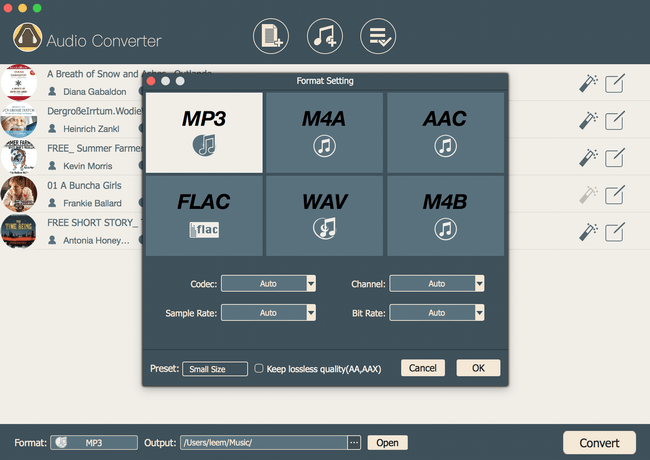 Step 3: In the final step you can begin the conversion process by clicking on the CONVERT button that is there in the TunesKit Apple Music Converter interface. This will begin the conversion process along with your customized preferences. This step may take time depending upon the number of files that are there. In order to find the converted files, you can click on the CONVERTED icon that is there on the top.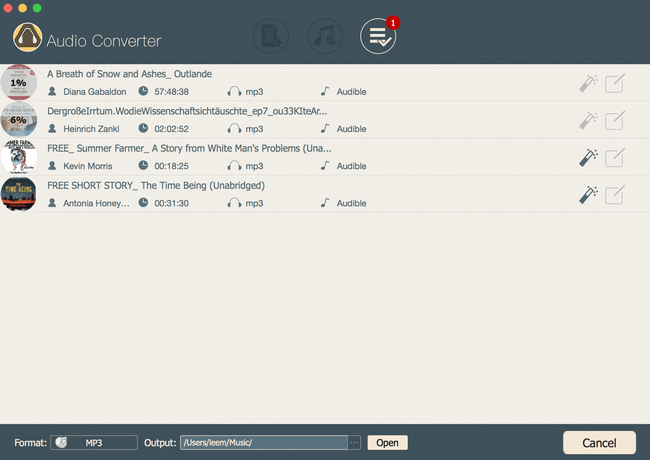 PROS & CONS
With TunesKit Apple Music Converter you get a clean and userfriendly interface that is really easy to use.
As you use the app you can easily and seamlessly convert your Apple Music files into more common formats and can make those files compatible with non iOS devices as well. 
This converter lets you preserve your ID tags as well, which is not possible with most other converters. 
You get a lightning fast speed when you convert your files. You get up to 30x conversion speed with this converter. 
There is absolutely no need for any extra hardware, software, or virtual CD driver as you use this app. 
There are just two minor downsides to this converter which are:
Users can not drag Apple music files directly for conversion. They have to follow the steps mentioned above every time. 
Users can not clear the history records with a single click. 
Conclusion
In conclusion, with TunesKit Apple Music Converter you get an all-round converter that you can use in order to convert Apple music files easily with just a few simple steps.