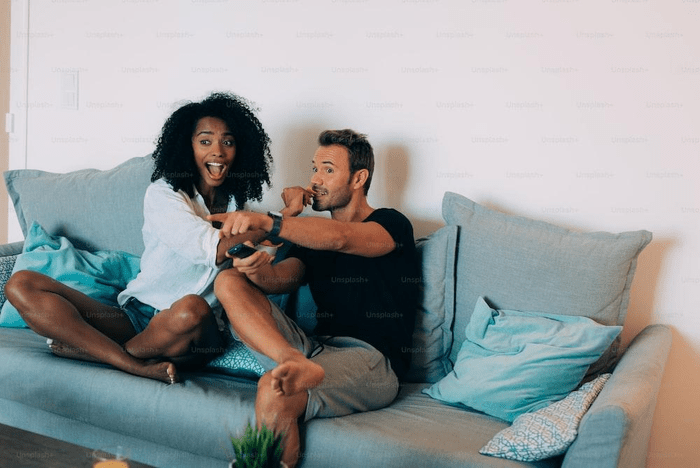 Date days and nights are fun to schedule, plan, and carry out. And there are certainly plenty of options – going to the beach in the warm weather, hiking, taking a short vacation, going out for dinner or to a club, and even more unique dates like an escape room or a wine and painting event. All of these activities can bring couples closer together as they share fun and experiences.
What about watching movies together? Is this a real date, and does it bring couples closer in their relationships?
Believe it or not, there has actually been research conducted on the positive effects that movie-watching has on couples' relationships. And here are some definite ones among them.
When Couples Want to Spend Time Alone
We all get tired of being out with friends or in public places for our time with a partner. Sometimes we just want to be alone together for some quiet time – maybe cook a meal together and cozy up for a movie or a series binge-watch. The physical closeness is comforting and enjoyable. But while that is important in a relationship, it is not the only benefit of movie-watching together. Here are three others:
Movie Watching Can Be a Springboard for Important Communication
Sometimes, we get so caught up in our daily lives of work, school, friends, etc., that we don't schedule time just to talk – about things that are important and matter to us, about our feelings and opinions. Couples should share these things to keep a healthy relationship alive and well. 
Movie-watching can result in conversations afterward that lead to a better understanding of each other. Suppose, for example, you have binge-watched the popular American series "Ozark" or "Money Heist." Here's a question: Is breaking the law ever okay if the goal is a greater good for others? You both will gain greater insight into each other's belief systems and values.
Movie Watching Can Strengthen Long-Distance Relationships
It's tough to be geographically separated from a partner, whether that is short- or long-term. You are not together and cannot enjoy all of the things that people in physically close relationships can.
But thanks to our digital world, there are so many ways to "be together" virtually, including such things as video chats, that make you feel closer.
Movie watching can also be a part of maintaining a long-distance relationship. Suppose you and your partner agree to watch the same movie at the same time. Pick one that one or both of you have been wanting to see. Once it is over, have a video chat about your response and reflections on what you just viewed. This keeps a strong communication thread going and makes both of you feel closer.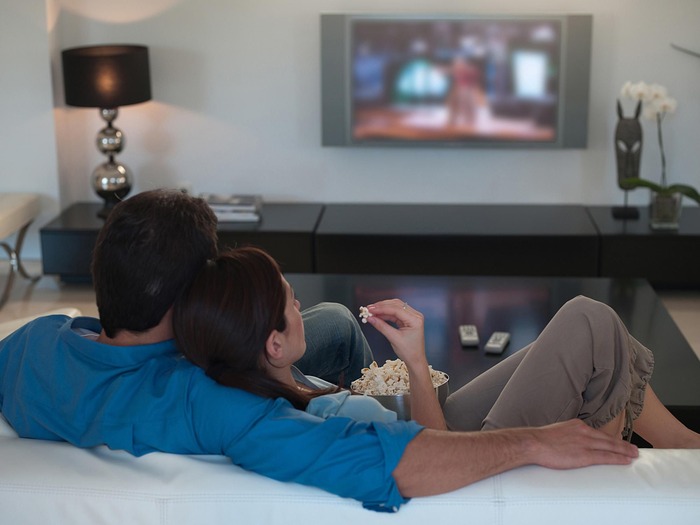 Watching Movies That You Don't Favor but Your Partner Does
It's called compromise. Your partner may be into rom-coms but you find them silly and not realistic. You may be into mystery thrillers, but your partner finds them "dark" and even a bit scary – the stuff of which nightmares might be found. Does this mean that your relationship is doomed to failure? Of course not. 
The whole idea of a healthy relationship is that two people learn to honor the preferences of the other, even when they may be different. 
So, agree that you will set up a schedule of movie-watching that will incorporate the preferences of both of you. Who knows? Each of you may come to discover value in the movies that the other likes. And even more important? You have both demonstrated that you are willing to honor the other's wants and needs – something that always strengthens a relationship.
Final Note
So, there is something to be said about a couple engaged in movie-watching together. They can be physically close (or not); they can share their feelings and responses; they can honor one another's preferences. All of these things can serve to strengthen a bond between two people in love.