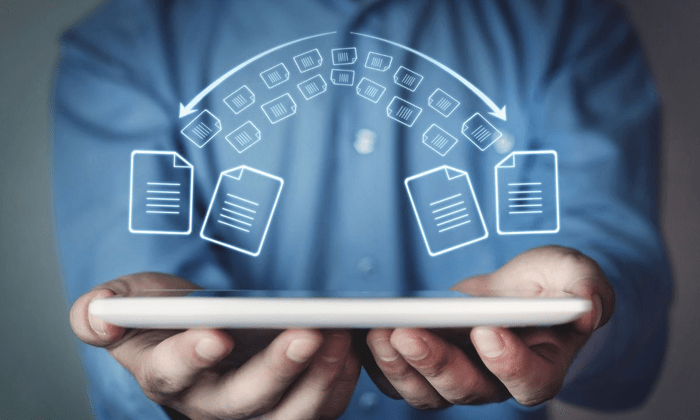 As a business, you collect a lot of data — some of which is sensitive.
Effective data management is key in ensuring that substantial volumes of collected data remain valuable assets rather than becoming liabilities.
All of the files that are used and collected within the infrastructure of a company have to be properly stored, collected, and regularly governed.
How to properly manage large quantities of data?
It's all about choosing the solution that makes sense for your business.
Which type of data management solution do you need to keep your most valuable asset safe from hacking?
Here, we go over some of the key capabilities a data government solution should have, so you can choose the right one for your needs.
For Retaining Data Integrity: Product Information Management (PIM)
Data is continually added and altered within the systems of a business. To keep it safe and useful, it's important that all information retains its quality and remains consistent.
Otherwise, the analytics that stems from the data may not be correct. It might yield findings that don't accurately portray what should be the next step for security teams, executives, and managers alike.
The exact software you choose should be tailored to your company and its industry type.
For example, if your business works in e-commerce, the data management tool that can provide you with more accurate product information is Product Information Management (PIM).
PIM gathers data from versatile sources in one place, providing product managers and marketers with the relevant data intelligence they need to make smart business decisions. It also automatically repairs data quality issues across different channels.
Generally, when you search the specific tools that can help you govern data and want to make sure that the data retains its integrity, look for features such as:
Data cleaning — to make sure irrelevant files are removed and only quality information is left

Centralizing data — to gather data from multiple sources and save them in versatile forms into a single repository
For Protecting Sensitive Information: Layered Security
Depending on where your business operates, you have to adhere to data privacy laws such as GDPR continually. However, guarding data against cyber breaches is more than meeting compliance.
If your company stores a lot of personally identifiable user data, your data management solution needs to:
Automate compliance within the entire environment

Be capable of continually identifying sensitive information

Understand how the personally identifiable data is used, where it's shared, and who has access to it
The most common victims are the financial and healthcare sectors. However, other businesses (e.g. in the e-commerce space) have also been gathering more and more personal data of their users — which has made them interesting to hackers.
Make sure that the data is compliant with privacy laws at all times. Then ensure you know where the sensitive data is within the systems so that you can restrict access to it and avoid compromised information.
Also, pair your data management solution with other layers of security that are suitable for your type of infrastructure.
To Prevent Data Swamps: Database Management System
If files aren't properly stored and managed, the system can form swamps, making the data challenging to use, further govern, and protect from hackers.
Data swamps refer to a large collection of unorganized data — files that aren't properly structured or governed. It mostly happens when the data lacks upkeep — when there aren't any continual data management processes and standards in place.
Besides making the data unusable, data swamps increase the chance of a data breach that can lead to stolen and leaked sensitive information.
The gathered data has to be usable to be valuable for both the general workforce and cyber security professionals. It should be easy to be able to search and find quality data within the network.
Therefore, having management software helps you prevent data breaches and streamline the workflow of your employees. 
One of them is Database Management System (DBMS).
DBMS is a data management software that enables you to:
Unify all your data in one place

Keep the integrity of the data within the infrastructure

Facilitates access and data modification for users

Secures the data from possible hacking exploits

Automates data administration processes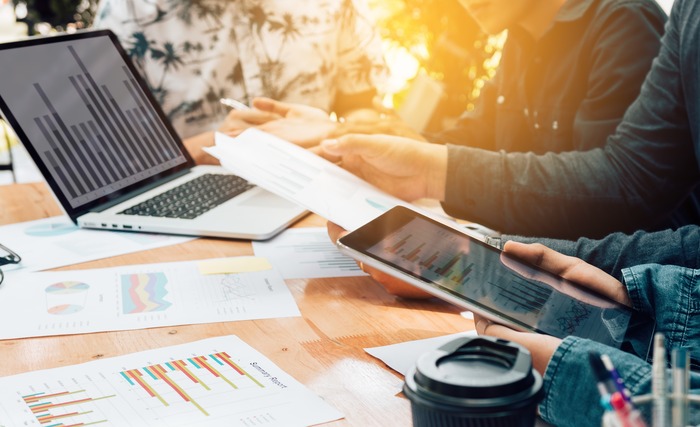 To Detect Data Issues in the Early App Development Stage: Data Modeling 
For companies that develop applications and digital products, the data they use to inform their decisions in the design stage must be reliable and accurate. 
This helps developers avoid mistakes before they start writing code for a new application. The correct data will help them to write the code that is also correct. 
In doing so, the right data will save them time since they won't have to take a lot of steps back to fix it and delay the project.
For example, data modeling is a type of data management tool that is designed to detect discrepancies within it that could affect the code later. 
The model simplifies how the data is structured, and it makes it easier for users to see the relationships between the data.
It can also help professionals create new databases. Or help them as they rebuild the old applications using more current technology.
As a result, teams can develop their application and write code with more confidence.
Key Functionalities of Top Data Management Solutions
Data is one of the most valuable assets of your business.
The data management solution you choose needs to be most suitable for your overall business strategy.
In general, your management tool has to protect your data, pick up on issues with it in the early stage of product development, and prevent piled-up data that is unstructured and ungoverned.
Modern data management solutions rely on AI to stay on top of things. They automate processes as more and more data is gathered, altered, and accessed from versatile sources.