In the ever-expanding world of e-commerce, keyword research stands as a vital component of success for online sellers. By understanding the importance of keyword research and its impact on search engine optimization (SEO), sellers can effectively position their products, attract relevant traffic, and ultimately drive sales. This blog post delves into the significance of keyword research in e-commerce, exploring how it enhances visibility, improves targeting, and unlocks the potential for online business growth, even for Amazon sellers.
Discoverability and Visibility
Keywords play a pivotal role in driving discoverability and visibility for e-commerce businesses. When customers search for products online, they use specific keywords and phrases that reflect their needs and desires. By incorporating these relevant keywords into your product listings, you increase the likelihood of your offerings appearing in search results.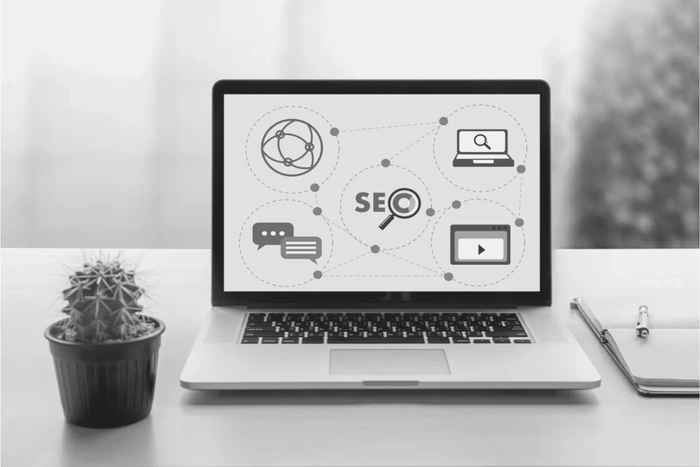 To harness the power of keywords effectively, it's essential to conduct thorough research. Start by brainstorming and generating a list of potential keywords that are relevant to your products. Then, utilize keyword research tools to analyze search volume, competition, and other metrics associated with each keyword.
Once you have identified the most valuable keywords, strategically integrate them into various elements of your product listings. Optimize your titles by including high-impact keywords at the beginning, ensuring they accurately reflect the product and its benefits. Craft compelling descriptions that incorporate keywords naturally while providing valuable information to potential customers. Bullet points are another opportunity to highlight key features and benefits, using relevant keywords to grab the reader's attention. Additionally, consider backend keywords, which are hidden from customers but are still relevant for search algorithms.
By aligning your content with the keywords your target audience uses, you increase your chances of ranking higher in search results. This improved visibility exposes your products to a wider audience, driving organic traffic to your online store. As a result, your business gains a competitive edge, reaching more potential customers and increasing the likelihood of conversions.
Leverage Amazon Keyword Research Tools
When it comes to selling online, people mistakenly think that using a platform like Amazon to sell products means that they don't need to worry about keyword research or optimizing their listings. The truth is that even tools like Amazon require effective optimization of product posts.
In the realm of Amazon selling, utilizing dedicated keyword research tools provides valuable insights and data-driven decision-making. These tools empower you to uncover high-volume keywords, evaluate their competitiveness, and gain a deeper understanding of customer search behavior on the Amazon platform. The best Amazon keyword research tools offer comprehensive data and insights into keyword performance. Many allow you to explore search volume, competition, and trends related to specific keywords. 
Additionally, they help you identify high-potential keywords that align with your products, giving you a competitive edge. Many of these products also allow you to generate extensive keyword lists, analyze search volume, evaluate keyword competitiveness, and discover new keyword opportunities. By utilizing these Amazon-specific keyword research tools, you can uncover hidden opportunities, identify high-potential keywords, and refine your keyword strategies for optimal visibility and performance on the platform.
Connect With the Right Audience
Effective keyword research goes beyond identifying high-volume search terms. It involves understanding the intent behind those searches to connect with the right audience. By grasping what customers are looking for and tailoring your content to meet their needs, you can drive targeted traffic to your e-commerce store. Keyword research tools help uncover valuable insights into customer intent by providing information about search volume, related searches, and trending keywords. Analyzing these patterns allows you to identify the specific pain points, desires, and motivations that drive customer behavior.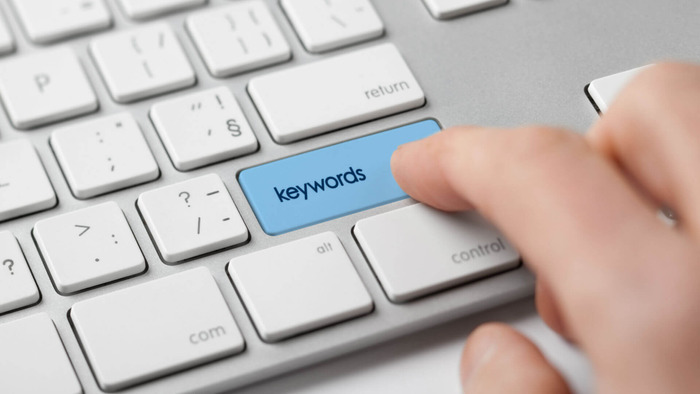 For example, if you sell fitness equipment, your research may reveal that customers are searching for keywords related to home workouts, weight loss, or specific exercises. Armed with this knowledge, you can create content that directly addresses these interests, such as blog posts, videos, or product guides that cater to customers' fitness goals.
By aligning your content with customer intent, you not only attract more relevant traffic but also establish a stronger connection with potential customers. Understanding their needs and desires helps you tailor your messaging and value propositions effectively, demonstrating that you have the solutions they are seeking. This connection builds trust and increases the likelihood of conversions, fostering long-term customer relationships.
Gain a Competitive Advantage
Keyword research provides a significant competitive advantage in the e-commerce landscape. It enables you to outrank and outperform your competitors by identifying gaps, opportunities, and unique selling points. By analyzing the keywords your competitors are targeting, you gain insights into their strategies and market positioning. You can identify areas where they may be underperforming or neglecting certain keywords, presenting opportunities for you to fill those gaps.
For instance, if you notice that your competitors are not effectively targeting long-tail keywords related to a specific niche within your industry, you can tailor your content to capitalize on that opportunity. By optimizing your product listings and creating dedicated landing pages, blog posts, or marketing campaigns around those niche keywords, you can attract customers who are actively seeking products in that specific category.