Whether you are running a small startup or a fast-growing enterprise with several branches, you need to proactively keep tabs on all operations. Every second counts when you are running a business, and you need to ensure all activities are done correctly and on time. Since you cannot micromanage all tasks, the most efficient solution is to invest in tools that enable you to spend your time and resources wisely. Here, we look at 10 key tools that you can use to streamline business operations.
1.KrispCall
Communication is crucial for streamlining business operations. It allows businesses to stay in touch with clients, customers, and employees and helps businesses build relationships and trust.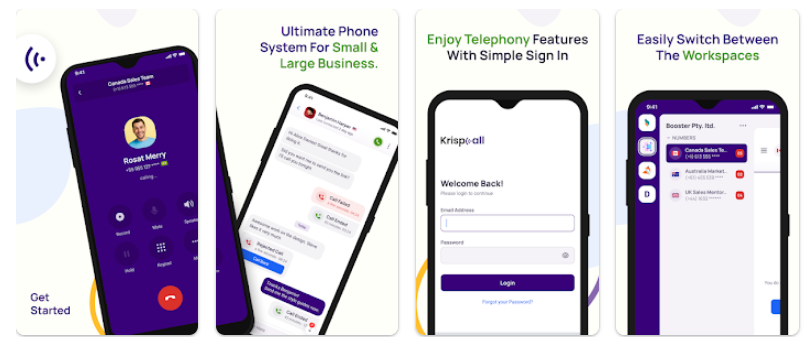 To achieve this, KrispCall is a reliable and efficient tool that enhances communication by offering a virtual phone number for businesses with 100+ countries-wide coverage. This allows businesses to communicate seamlessly with clients and customers from different locations, fostering better connections and trust. KrispCall also has features like call recording, IVR (Interactive Voice Response), number sharing, a unified call box, call forwarding and transfer, and call analytics.
Despite having a lot of features, KrispCall remains affordable when it comes to the price. The subscription starts at $15 per user per month, making it a more cost-effective choice for small businesses and digital nomads.
2. G Suite
Take your paperwork online by using Google Suite as your primary platform for creating, sharing, and storing your documents. This tool allows your team to effortlessly collaborate via Gmail, calendar functions, and programs such as Google Slides, Google Sheets, and Google Docs.
It gets better as it supports cloud-based storage of all documents providing virtual access to all your paperwork. In the end, using G Suite not only saves you from handling lots of printed paperwork, but it also makes remote collaboration easier.
3. Freshbooks
You need to set your priorities right, especially when it comes to managing your finances. The last thing you need is to deal with irregular cash flow while you can track your expenses, send invoices, and manage your books of accounts using Freshbooks.
Freshbooks is a simplified system that allows you to take charge of your accounting needs with minimal effort. It is particularly invaluable for small businesses that want to avoid the stress of keeping their books in order while keeping their operating costs low.
4. Trello
One of the best tools for keeping tabs on the tasks and projects your teams are working on is Trello. This collaborative tool helps get more done by making it possible to organize and prioritize your projects in the most rewarding manner.
Trello helps avoid confusion by letting every task owner know what should be accomplished and the deadlines for completion. You will also love the ease of tracking progress whenever you are using this tool, avoiding last-minute rushes.
5. PandaDoc
As a manager, part of your daily tasks involves tracking and signing documents. This is tedious and time-consuming as you have to manually print out, sign, and scan these documents before sending them to the right parties.
PandaDoc saves you from these frustrations by allowing you to use your electronic signature to sign all relevant documents and send them digitally. You will also get to create, store, and monitor all documents online as it is a cloud-based document management software.
6. Officevibe
One of the primary hurdles that businesses face is trouble improving employee engagement. Unfortunately, once you fail in this aspect, you will have to deal with low productivity, as your company culture will be affected. Officevibe comes to the rescue by providing team managers with a tool for keeping in touch with all employees through pulse surveys, anonymous feedback, and one-on-one agenda.
7. Calendly
Managing a business is never easy, and to effortlessly manage all activities, you need to plan your daily and weekly schedules. Avoid going back and forth over what needs to be done by using Calendly to plan those meetings, phone calls, and other important tasks. This way, you will remain on track by having more organized days and avoiding trying to do everything at a go.
8. Slack
Open communication is critical for attaining smooth operations, and Slack offers your teams a central platform for staying in contact. This tool allows your staff to discuss specific topics by creating conversation threads that everyone can refer to whenever needed. It makes collaboration and decision-making easier as there will be better insights on topics of interest.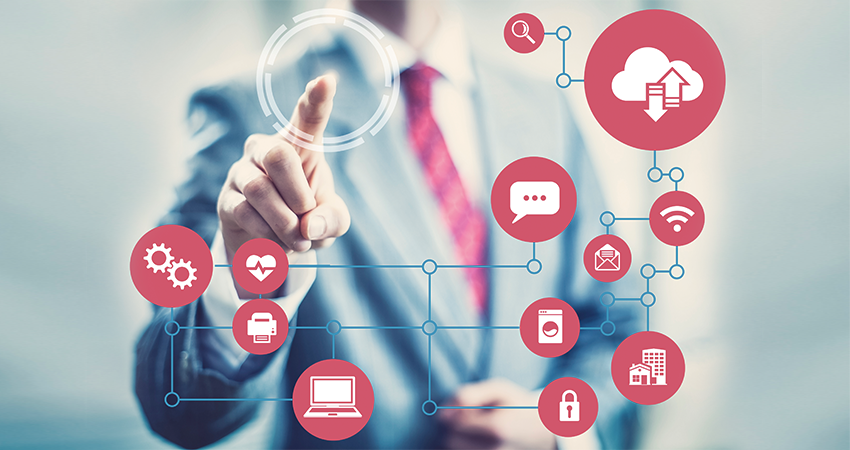 9. ZenDesk
It is vital to find effective ways of interacting with your customers as they are the backbone of your operations. Opting for a help desk solution like ZenDesk will provide you with a dashboard that allows you to connect with customers from everywhere. This tool will ensure that you do more than leverage chatbots for marketing by giving you better control and insights into every interaction.
10. MailChimp
A simple way to make your email marketing more effective is settling for a marketing automation tool like MailChimp. This tool will enable you to do more than your typical email service provider allows by making it possible to create, send, and track your email campaigns.  
11. ID scanning software
You need a quick and efficient way to quickly identify your customers and staff, which makes ID scanning important for your operations. This will help streamline your staff onboarding and KYC procedures by instantly recognizing the party you are dealing with.
Investing in ID scanning software such as Smart ID Engine will enable you to build lasting relationships with your customers and partners as it provides a secure gateway for business interactions. You also get to enhance data integrity, limiting the risks of forgery or unwanted third-party access to your systems or services.
Endnote
The success of your business is dictated by how well you manage your operations. Step up your bottom line by using these key tools to make your business run smoothly and efficiently.