If you're trying to break into the online sphere and make a living from your laptop, it can be a daunting transition. Successful digital enterprises aren't made overnight. As such, the ogle-worthy social accounts, blogs and online stores with millions of followers and a shedload of sales didn't materialize in seconds, either.
A digital empire is often the result of sustained effort and growth over a period of time. To reach the same levels of traffic, sales, and recognition, you too must also commit to building your business up from scratch.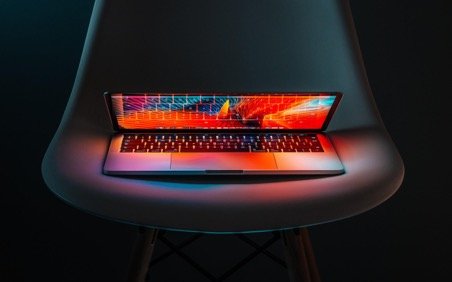 Photo by Michal Kubalczyk on Unsplash
Although we all love looking at far-fetched case studies that promise insane follower growth in a matter of weeks, we need to realize that this isn't realistic. The truth is, most online followings are built by traversing a slow and steady road to growth — one that can take as long as a few years before you gain traction.
Most of the tips featured in this post are focused on helping you build a credible and professional image, as this is the fastest way to get people to buy into your brand, your channels and, hopefully, your business plan. If you want to accelerate your online enterprise, the shortcut is to have a clear message, a credible image, and consistent communication. But even this fast track to gaining a following can take time.
Don't be disheartened, as this blog post delves right into the five daily habits that will boost your digital empire… eventually.
1. Create a Business Blog
To sell anything — a product, an ebook or a training course — you need to get your buyers to trust you.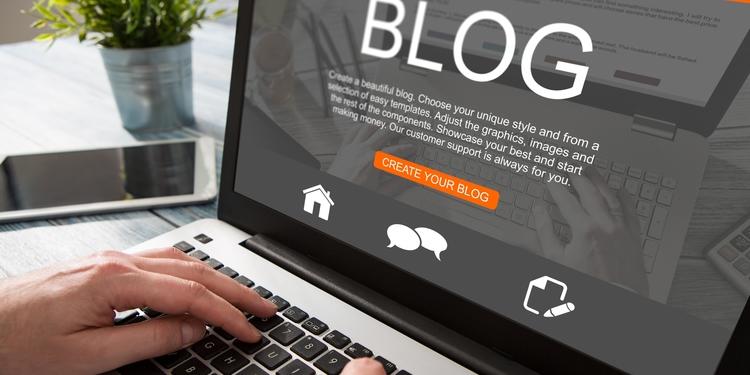 Trust also helps to create a following, as users will only revisit your content if they believe it holds some sort of value. Essentially, when you gain a new follower, you've succeeded in making somebody want to commit to consuming your content on a regular basis. This is an important step in the digital empire journey, as once a follower subscribes to your content, your posts will appear automatically on their feed.
As such, you should be committed to delivering consistent, quality content. You'll quickly lose your followers if they think you're clogging up their socials with garbage.
One of the best ways to create quality content and gain an authoritative, trusting voice in your niche is to create a business blog. This blog should aim to become an authority website in your industry and contain original, factual, and well-written content. Every blog post that you write can also be repurposed into "snapshot" style social posts that help drive traffic to your website.
The more content you provide your followers with, the more they will trust you. If you're claiming to be an expert in the health and fitness industry, for example, you should be dishing out details, left, right, and center.
To start an authoritative blog from scratch, you should make use of successful case studies, controversial topics, opinion pieces, and expert analysis.
What to Do Daily
Make your business blog a daily habit by taking some time each morning to evaluate new content in your field, and use a different author's stance on a topic as a starting point for your own planned posts.
Perhaps you don't agree with a recent article that's been written — this means that you can write it again from your perspective. Maybe you've read a trending article but you feel like you can expand on it — add some juicy details and show off what you know.
2. Set Time Aside to Interact Online
Once you've been working to gain a following by promoting your knowledge and becoming an authoritative source, make sure that you retain your newly gained fans by interacting with them.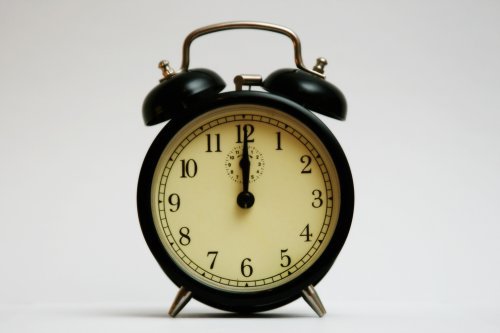 According to Sprout Social, over thirty percent of Instagram users surveyed unfollowed accounts that were either too quiet or didn't bother to reply to them. This shows that your followers may click subscribe based on your expert content, but they will stay based on the relationships that you build with your audience.Interacting with followers can be done in a number of ways, including:
Replying to direct messages
Re-tweeting/Re-sharing content
Following users back
Watching user stories
Running competitions and giveaways
Commenting on follower posts
Addressing followers in your posts
Organizing physical meetups
In your social planner, you should set time aside for regular content to be posted. and allocate a few hours per day to scrolling through your feeds and interacting with your audience.
Although a digital empire is built via seemingly anonymous accounts and screens, it's important to humanize your brand by conversing with people and regularly showing gratitude for the community that you've built. Popular social scheduler Buffer suggests adding personality to your replies by using emojis and GIFs
What to Do Daily
Create a set time for your live interactions each day. This shouldn't be random — instead, analyze when your audience is likely to be online.
For example, if you operate in the business niche, the regular morning commute might be a good time to catch your customers as they ride the subway. If you're catering towards a student audience, you might choose to interact with your followers during their downtime, often in the late afternoon.
3. Get a Virtual Office Address
If your blog hits the ground running or if you're starting to see some sales coming in from your socials, you'll most likely need a virtual office address.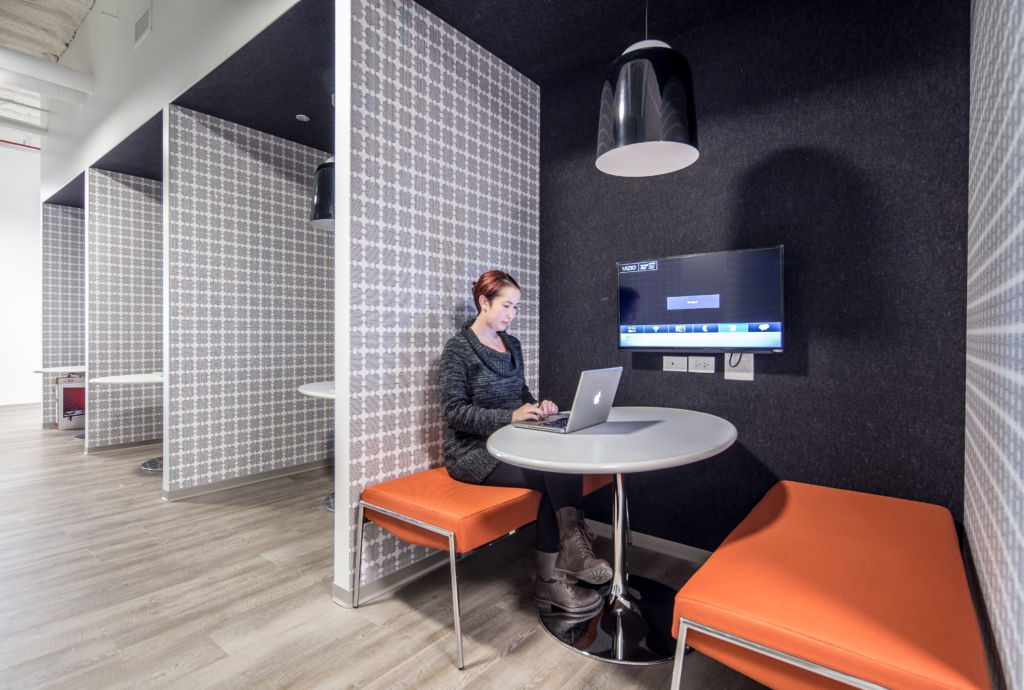 If you're wondering what a virtual office address is, it's a physical presence that builds a professional image, such an area-coded number or location address. As you're building a digital empire, you won't want to commit to a landline or an office rental. The good news is that cloud companies can offer solutions that provide you with the benefits without any of the traditional restrictions, as entrepreneurs don't want to be stuck feeling stifled in an office environment.
Sometimes, a virtual office address is required to register your company and for others to address invoices to you. Often, having a virtual office address or a virtual office number is nothing other than a good indicator that your services are authentic and trustworthy to potential prospects.
When you start making a large number of sales, communication funnels other than digital applications or socials are necessary so that you can offer your customers dedicated support. In this instance, a virtual number is vital for dealing with delivery issues, answering FAQs and building bespoke quotes.
What to Do Daily
If you sign up to a reputable business answering service, you should be able to manage your communications via a mobile application. Part of your daily routine should be to update your availability and read your transcribed voicemails to keep on top of key communications.
Building a digital empire is as much about running a traditional business away from the screen as it is about your online efforts.
4. Scale Your Socials
Once you have built a reasonable following into a loyal community by regularly creating quality content and frequently interacting with your tribe, you should get ready to scale your socials.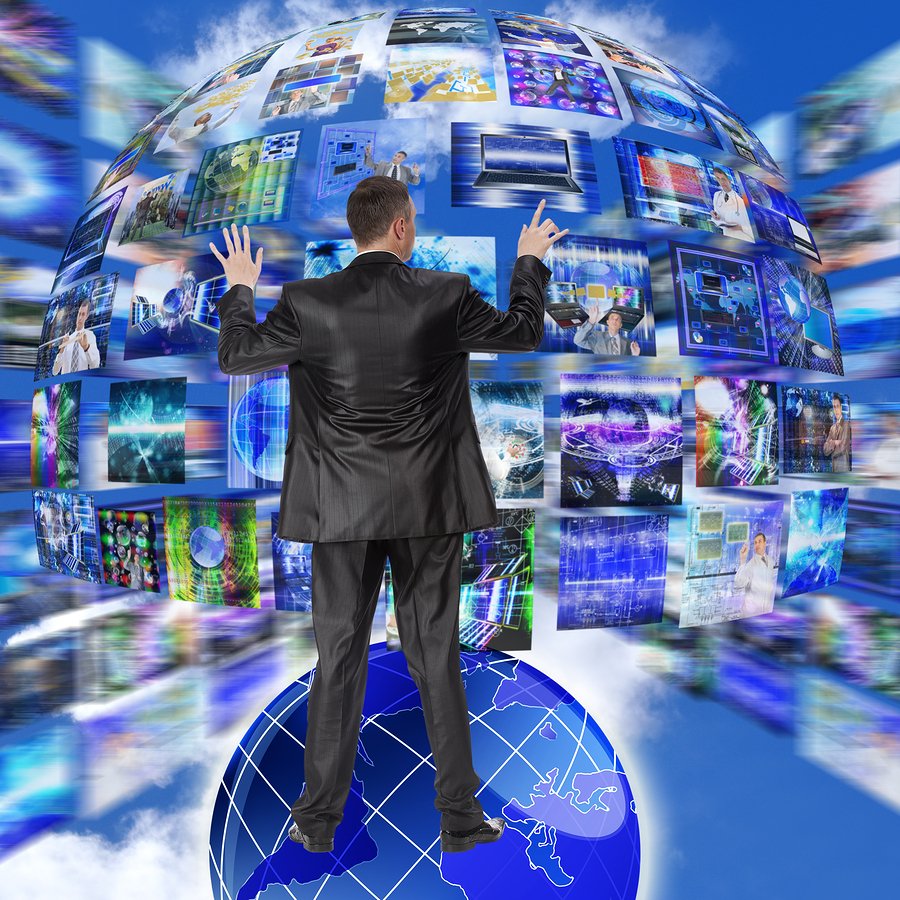 By this, we mean revamping your content to become a beautifully branded feed full of content that is optimized for engagement. To do this, you should use strategies that are favored by social users. Each post should either take on an interactive format or include social success factors such as:
Relevant hashtags
Tagged users or companies
Moving images and videos
Question polls
Story features like rating bars
Geofilters
Text that asks a question or provokes a response
The further you get into your digital empire journey, the more seamless your socials should appear. When you come to a follower milestone, you should work to create guideline documents for yourself and your team (if you have one) that indicate your brand's tone of voice, purpose and color scheme. Tonal Instagram feeds are often successful, as users will check out the Instagram account's image in its entirety before committing to becoming a subscriber. They might ingest a few pieces of quality content and then check the homepage of your social channel to see if the overall aesthetic and message of your channel matches their beliefs and interests.
Curating an aesthetically pleasing feed is important, particularly if you are working in an image-based sector. Here are a few examples:
Monzo is a centralized digital banking service for millennials. Monzo uses image-based content that complements its fluorescent card color to attract its audience. In addition to this, it uses simple graphics to convey its friendly approach in a highly regulated sector and personifies its Monzo debit card by giving it human features.
Colors Collective is a Brooklyn-based design and photo studio that uses its visual feed as a live portfolio. As its services are image-based, its Instagram feed is important in conveying its ability to produce consistent, quality designs. Colors Collective achieves this by posting pictures of bright, elaborate product photography setups to create a truly eye-catching account.
Sarah's Day is a health and fitness blogger who provides her audience with insights, advice, and inspiration. Her feed features pastel tones and environmental-style pictures to effectively market the desired holistic lifestyle to her followers. Images of fruit-based meals and beaches speak to her follower's aesthetic taste and aspirations.
What to Do Daily
Each day, take some time to put together a Pinterest board of the types of visuals you think your brand should replicate. You can review this board each morning and take inspiration for larger projects you can work on, such as sketching out graphics and setting up photo shoots to fill your social feeds with content that will give your audience the feels.
5. Produce a Podcast
This final habit is for those among us who want to reach their full potential when it comes to building their digital empire.
Building a business blog is the first step towards becoming an authoritative voice, but a podcast is essentially an updated version of this. Allowing your audience to consume long-form content in the form of a video or audio file instead of a written blog post is much more engaging.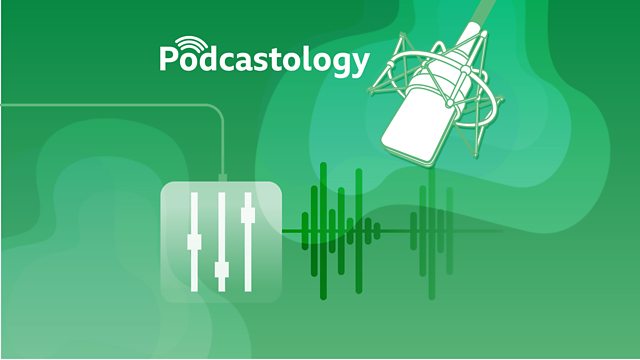 Podcasts have become increasingly popular because we're constantly connected to the world via our cell phones. It's easier for people to consume podcast content as it requires less effort to listen to content than read it. Although blogs will always hold a valuable place in the online sphere (and you shouldn't neglect your blog in favor of any other strategy), podcasts fill in the gaps when your followers are driving, exercising, or drifting off to sleep.
There are a number of benefits of producing a podcast in your niche:
Podcasts are still a fairly recent development, so if you're breaking into a relatively small market, you are likely to be one of the few people who produce this type of content.
Podcasts make it easier to connect with other influencers in your niche, which encourages mutual social growth.
Sharing podcasts on social platforms like Spotify enhances your social profile and adds another potential stream of traffic. You can use your podcast to drive and accelerate traffic to other platforms, such as your website.
Above all, podcasts are worthwhile as they are engaging and help you build better relationships with your audience. So why aren't most people working on them? Out of all of the tasks on this list, podcasts take up the most amount of time, planning and effort. Having said this, you can work towards this final goal on a daily basis. Done right, it can significantly boost your success.
What to Do Daily
Before you begin blindly posting podcast content, it's a good idea to become an avid listener of other existing podcasts in your niche. Take at least half an hour each day to listen to a podcast and analyze its content. What works? What doesn't? This will give you a good indication of how to plan a podcast that will hit all the right notes.
About The Author: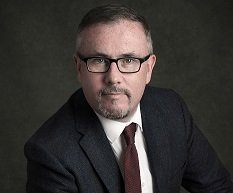 Rory Whelan is no stranger to giving digital entrepreneurs business advice. His experience in consultancy, television, media and telecoms has taught him all there is to know about marketing and communication. His current role as the marketing manager for eReceptionist allows Rory to apply this knowledge to the digital realm, where business leaders are increasingly interested in building a company outside of the office environment.