Brief Introduction 
Among the many reasons, people love Apple devices is their top-notch security, which can also be a real pain sometimes. Find out how to bypass the iCloud activation lock for your second-hand iPhone or iPad.
What Is Activation Lock?
Activation Lock, sometimes called "iCloud Lock", is a security and privacy feature in Apple devices. It allows the owner of the iPhone to remotely access, wipe, and lock their devices for one reason or another, for instance, when they lose their iPhone as a result of theft. It can be used to prevent unauthorized access into the device in case it is lost or stolen. However, it proves to be a great challenge if the device is sold as second hand without disabling or removing the iCloud account. Can iCloud activation lock be bypassed? The answer is yes.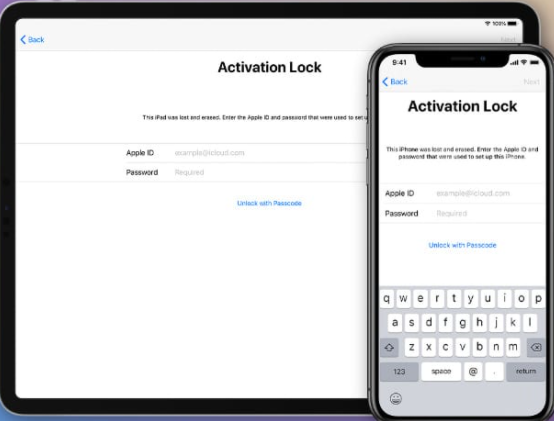 How to Bypass iCloud Activation Lock with Password
Method 1: Remove Directly
Apple recommends that before buying a used iPhone or iPad, ensure that the owner erases the device and removes their account. If there is an iCloud activation lock, it means that the owner did not remove their account. 
Steps to Directly Remove iCloud Activation Lock Using the Password
Give the owner the device and ask them to log in their Apple ID and password.

Go to Settings > General > Reset > Erase All Content and Settings.

Method 2: Use iCloud to Remotely Unlock the Activation Lock
When buying a used or second hand iPhone or iPad, it's possible for the seller to either forget to remove their account from the device or to be unaware of the iCloud activation lock feature. Fortunately, you can have the seller disable or remove their account entirely from the device remotely. No need to worry about where you're going to find the seller. Here's how you do it.
Steps to Remotely Unlock iCloud Activation Lock
Reach out to the seller and let them know that they can remotely unlock the device. Ask the seller to log into www.icloud.com/find with their Apple ID.

Tell them to navigate to "All Devices" and click on the relevant iPhone.

Next, they should select "Remove from Account" if it is an available option. If not, ask them to click "Erase iPhone" followed by "Remove from Account".

As long has you are connected to a network, your device will be unlocked.

How to Bypass iCloud Activation Lock without Password
Method 3: Remove Activation Lock with Hardware Replacement
Bypassing iCloud activation lock by hardware replacement is extremely difficult. In fact, it is believed to be impossible; otherwise, there would be a lot of iPhone and iPad theft cases. There has been limited success with hardware replacement as a means to bypass activation lock – particularly for iPhone 6S. However, it was rendered back to a locked state when updated to another iOS version.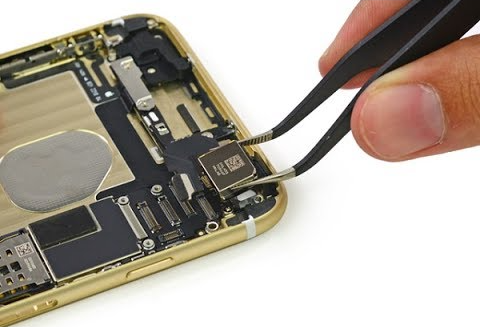 Hardware replacement is not really a viable option because the risk of damaging crucial parts of the devices motherboard is too high. Finding chip replacements is too costly, and you may also have to reprogram certain elements of the motherboard. If it was easy, iPhone and iPad prices would plummet.
Method 4: Bypass iCloud Activation Lock with WooTehcy iSalvor
WooTechy's iSalvor is a powerful program that can be used to bypass iCloud activation lock. However, it requires your device to be jailbroken first before the activation lock can be bypassed. Once bypassed, the device will be unable to make calls, use cellular data, or access iCloud. Other features will be fully functional. iSalvor supports iPhone 5S to iPhone X running iOS 12.3 and later versions except iOS 12.4.5 & 12.4.6. It should be noted that if the device is reset, the activation lock screen will appear. Restarting devices on iOS 13.3 and above has also been found to bring back the activation lock screen.
Steps to Bypass iCloud Activation Lock with iSalvor
Step 1: Downloading, Installing, and Launching iSalvor
Download and install WooTechy iSalvor on your Mac computer or Windows PC. Once installed, launch the program.
Next, take your iPhone's USB cable and connect the device to your computer. Your computer should be able to immediately recognize your iPhone. However, if that's not the case, tap on the notification saying, "your device can't be recognized" and follow the instructions.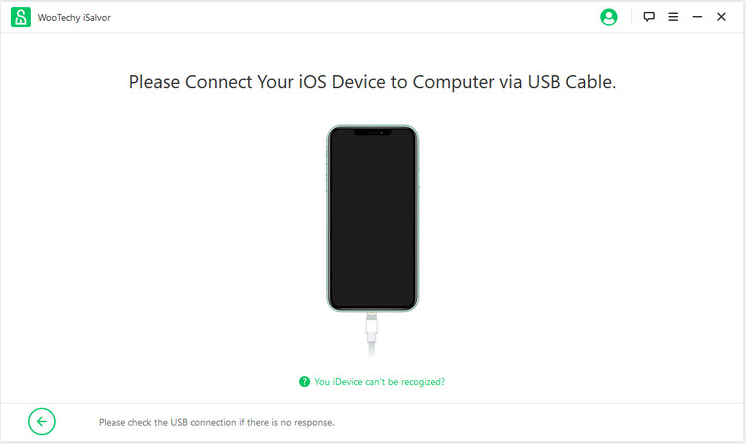 Step 2: Jailbreaking Your iPhone
Before the iCloud activation bypass is initiated, the iPhone must first be jailbroken. The connection made between the iPhone and the computer in the previous step will enable iSalvor's jailbreak package to be downloaded right into your iPhone. 
The program window will provide instructions to put your iPhone into DFU mode, and jailbreak make sure you follow them correctly. Wait for the jailbreak process to complete. 

NOTE:

iSalvor does not provide jailbreak tools for window PC. However, you can use other means for this part when using a Windows PC with WooTechy iSalvor. 
Step 3: Bypass Your iPhone's Activation Lock.
The bypass process takes a few seconds to complete. Click "Done" and start using your newly bypassed device.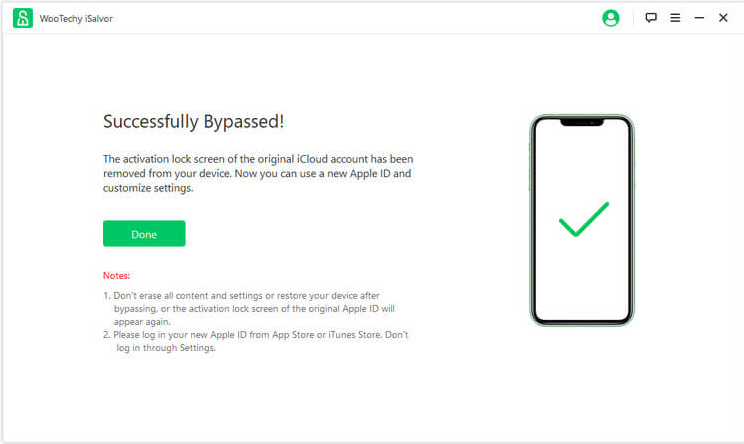 Method 5: Bypass iCloud Activation Lock with Online Removal Service
For an online activation lock removal service, you give your (locked) device's details to a third party, and they try to get it unlocked for you by removing it from Apple's lock list. It is an ideal option for those who are not comfortable using third-party software or jailbreaking tools on their device. 
The service typically requires your model and IMEI number and can take a few days to unlock. Some companies offering this service ask for a deposit first and then full payment upon unlocking the device.
There are quite a number of online activation lock removal services, but one of the most well-known companies offering this service is AppleiPhoneUnlock; so, let's use that for our demonstration below. 
Steps to Use AppleiPhoenUnlock Online Removal Service
Start by looking up your device's IMEI number. Check the back of your device (for iPhone 5 and 6). You can also check the SIM tray (for iPhone 7 and newer versions). You will also be asked for your device model (for example, iPhone X) – which you probably already know. 

Once you have the above information, visit www.AppleiPhoneUnlock.uk and input the model and IMEI details and click "

Unlock Now

".

You should be redirected to a page that asks for your email. All communication and updates on progress will be channeled through this email.

Next, is the checkout page, where you provide payment details for the deposit. 

If iCloud activation unlock is successful, you will be asked to clear the balance. If you no longer wish to unlock your device, the deposit will be refunded to you.

When the unlock process is complete, you will be notified, and you can create a new Apple ID. 
You can also check out IMEIDoctor if you're unsuccessful with AppleiPhoneUnlock. 
How to Check Whether or Not Your Device Is Activation-Locked
Before you waste precious time and money buying a second-hand device that is locked and password protected, you should carry out due diligence on your part. There is also the matter of data safety and privacy for the seller. There are two easy methods you can use to check whether the device you are about to purchase is activation locked.
The online method

The in-person method
The Online Method
Find out the device's IMEI number. You can do this by following this path in the device: Settings > General > About > (Note the IMEI number)

Go to your computer and visit www.icloud.com/activationlock. Enter the IMEI number, followed by the verification code, and proceed.

You will see if the IMEI is designated as "locked."
The In-Person Method
Navigate the following path in the iPhone: Settings > iCloud > Find My iPhone > (Ensure it's set to "Off")
Conclusion
Apple devices are quite costly, so if you don't understand well how to bypass iCloud activation lock methods we have described, we recommend asking a professional to help you. Some methods, such as hardware replacement options, are too complex and risky. Other methods such as using online removal services are less risky and cheap but can take too long or prove futile. Many iPhone users have successfully unlocked their devices using creative programs such as iSalvor. It is less risky with a higher success rate.