Disclaimer: This post is sponsored by PSECU, a Pennsylvania-based credit union.
You probably know that STEM degrees tend to pull in the most earnings, but how much?
People have chosen technology majors as their go-to for decades because they recognize the lucrative nature of the field. Many want a quick return on their investment — which is understandable considering the rising costs of college. Earning potential varies even within tech, though, and it can rise depending on extra variables like certification and specialization.
If you're interested in pursuing a tech major but need details before jumping in, keep reading for seven degrees with the best ROI.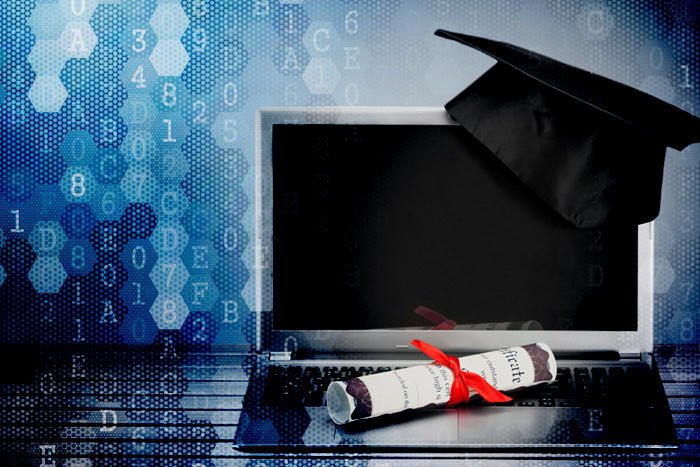 1. Computer Science
People with computer science degrees enter disciplines such as data science, software engineering and artificial intelligence. You can choose from a wide assortment of jobs, including computer network architect or application developer. Like most tech jobs, computer science positions are always in demand due to the need for workers skilled in constructing and maintaining computer systems.
These degrees are well worth the investment, as these graduates remain well-paid through the length of their careers. The starting salary usually sits at $65,000, while mid-level careerists make $110,100. Researchers predict this sector will grow anywhere from 5% to 14% between 2014 and 2024.
2. Information Technology
Information technology lends itself to problem-solving and troubleshooting — these workers solve anything from everyday tech issues to complex networking errors. If you've ever called an IT support service, you've spoken to one of these people before. Individuals with these degrees often have a range of options when it comes to seeking employment. Many businesses require IT technicians to keep operations running smoothly, so there's hardly a shortage of jobs. Analysts and technicians usually earn over $70,000 a year, while administrators and managers maintain an average salary of $83,000.
3. Engineering
Many know that engineering has yielded the highest paying jobs for decades, and this field's popularity has yet to wane. There's almost no limit to the kind of engineering you can do — aerospace, environmental and electrical are only a few examples. Engineering possesses a lifetime ROI of 1274%, and civil engineers are within the top three careers which pay off their loans the quickest.
Engineers have a median annual wage of $91,010, with computer engineers bringing in the most at $117,000.
4. Management Information Systems
If you aim for a major in management information systems, you'll be doing a lot of work with network security systems and big data. After graduating with your bachelor's, you'll suit a job in information security, computer systems maintenance or database management. All these jobs require high-level technical skills, but some may need additional education — such as taking courses in cybersecurity.
Typical jobs under this degree — such as computer systems analysts and database administrators — range from $88,000 to $139,00 annually.
5. Telecommunications
A degree in telecommunications opens up doors to a variety of fields, including information technology and engineering. Those with bachelor's degrees often work in computer software engineering and equipment installation, while master's graduates take executive positions. Equipment installation jobs involve the set-up and maintenance of communication systems such as telephone lines and WiFi routers.
Experienced telecommunications technicians usually earn over $54,000, while intermediate analysts make $60,000. Your salary can increase depending on additional certifications — apply for these through the Telecommunications Industry Association.
6. Web Development
Web developers combine creativity and technology within website building. They do everything from constructing to repairing websites, and many of them bring in good pay while remaining self-employed. Web designers and front-end developers see the highest salaries, as these jobs involve the bulk of site creation — they work with CSS and HTML and design entire site layouts.
Front-end developers have a median salary of $67,990, while the highest-paid individuals can earn over $92,000. Build a diverse portfolio and advertise your skills on social media, and you'll have people in need of websites contacting you soon.
7. Biotechnology
Biotechnology is the study of biology and how it combines with tech to influence areas such as agriculture and medicine. Due to biotech being a specialized field, students who choose this major select a concentration from a pool of options — microbiology and botany are some examples. These majors often work within data and research analysis after earning their undergraduate degrees, which can make them between $52,000 and $56,000 a year.
Salary increases depend on years of experience and employer type, and some biotech professionals earn over $124,000 annually.
Technology Creates the Future
Technology has taken a significant place within society in recent years, and there are no signs of it slowing down. This sphere typically maintains a wealth of jobs and excellent salaries even with dips in the economy. If you value stability and have a passion for innovation, a tech degree may be the right choice for you.
Learn more about degrees with the best returns on investment — check out PSECU's graphic here!