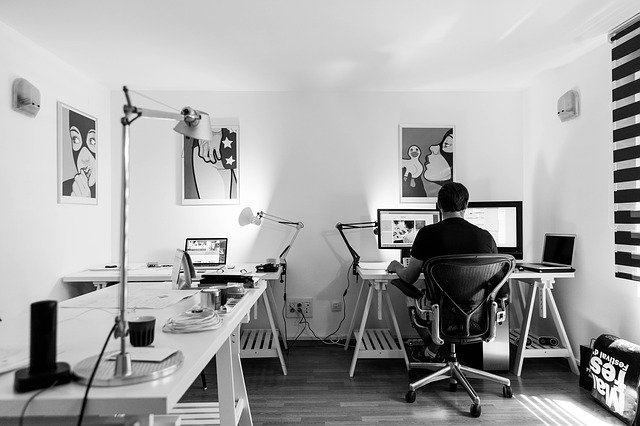 With the emerging trend of virtual employment and education, ADA compliant websites and apps have become a huge necessity. ADA compliant websites allow everyone to benefit from the internet and technology.
You probably know people who experience difficulties in reading through the screens because of color blindness or blurred vision. Using your e-commerce website can be problematic for a significant part of your customers due to different types of disabilities related to visual, hearing, motor, or cognitive impairments. Complying with ADA is a solution to all such problems. It helps to increase the user experience and the number of people who can comfortably access your website.
Why ADA Compliant web design is important?
American Community Survey (ACS) reported that the percentage of people with disabilities in 2016 was 12.8% and is increasing by 2% every year. It will be very unfair if we do not accommodate and address the needs of almost 20% of the population. An ADA compliant web design can help people who are struggling to access the websites. Basically, the Americans with Disabilities Act (ADA) is a civil rights law that prohibits discrimination based on disability. Accordingly, there should be no discrimination in the digital space as well. Every person must be able to access websites and apps and be able to look through their content. Failing to maintain your websites accessible for all people no matter their abilities can result in huge fines. Website owners who don't make their website ADA compliant can be sued.
Hopefully, there are many tips and guides on how to make your webpages accessible and comprehensible to avoid large payments and get more traffic to your website.
Quick Guidelines to set up your ADA compliant website today
An ADA compliant web design is based on four major principles which include;
Perceivability

Understandability

Robustness

Operability 
These 4 principles might give you a general idea about the functions of a convenient website. Now, you probably are looking for robust guidelines to turn your conventional websites into ADA compliant ones!
So, here are some initiatives you can take right now:
ADA compliant Design
An ADA compliant website design refers to accessibility for everyone. An ADA compliant website should have adjustable videos, fonts, colors, and images.
Videos: All the videos on the websites should have transcripts, subtitles, and audio descriptions. Transcripts and subtitles can help people with hearing disorders. Audio descriptions will help people which have any kind of visual disorder.
Fonts: The font size should at least 12 and Sans Frans is the most recommended font style because it has good readability. It is better to use bold features instead of italicizing the words for emphasis. It is also recommended to use appropriate headings to make the content well-structured.
Colors and Images: Over 300 million people have color blindness which ultimately means that some colors can create problems for these users. It is very important to make the images and colors perceivable for every person. Each image must have an alt text which will elaborate the image to the users.
There should be an accessibility icon that can be controlled easily. The adjustments should include color contrasts, font resizing, narrator tool, etc.
An ADA Compliant Website
Now, when you are familiar with designing your website content and its general interface, it's time to set up your accessible website. Specifically, a website must include the following three features: keyboard navigation, form and table labels, CTA buttons, etc.
Keyboard Navigation: A website owner must know that not everybody in front of the screen will use a mouse. The ADA compliant website should include keyboard navigation. The keyboard navigation requires only a keyboard to navigate the website page. It will assist people having visual or motor disorders. Braille typewriters can also access and navigate easily by keyboard navigation.
Form and Table labels: Labels are the most significant feature of accessibility. The website developer should make sure that each area of the form has a label that explains what kind of input is required. This will assist the screen readers to recognize and interpret the name of the field. If the user wants to know important field information, do not have the information in a field as placeholder text, but rather as text below the field mark. Make sure that forms are clear to use and have a consistent flow. The instructions should be included to help people understand how to fill the forms.
CTA buttons: For marketing performance, CTAs are crucial, so all the CTAs must be accessible. There should still be an accessible name for your keys, which is generally the text on the key itself. To send screen readers the proper details, use an aria-label for the button. To ensure CTAs are completely available, it may be useful to walk through a few button usability best practices with the website development team.
Further guidelines on compliance with the law can be checked at ADA.gov. Developing an ADA compliant web design is our legal, moral and social responsibility. This can be easily done by following the instructions of Section 508, ADA, or the WCAG web standard.