Background Information
Cannabidiol, also known as CBD, represents one of over 200 cannabinoids found in the Cannabis Sativa plant. CBD may be derived from both cannabis and hemp, a quality that has contributed to its widespread use and popularity even in those states which have not yet enacted laws to legalize cannabis for either recreational or medicinal use.
Unlike the well-known cannabinoid THC, CBD does not possess any psychedelic properties, nor will it get a user "high". Instead, CBD may offer other benefits. In recent years the compound has been touted as a natural health aid, with purported abilities to aid individuals suffering from a myriad of medical conditions and symptoms.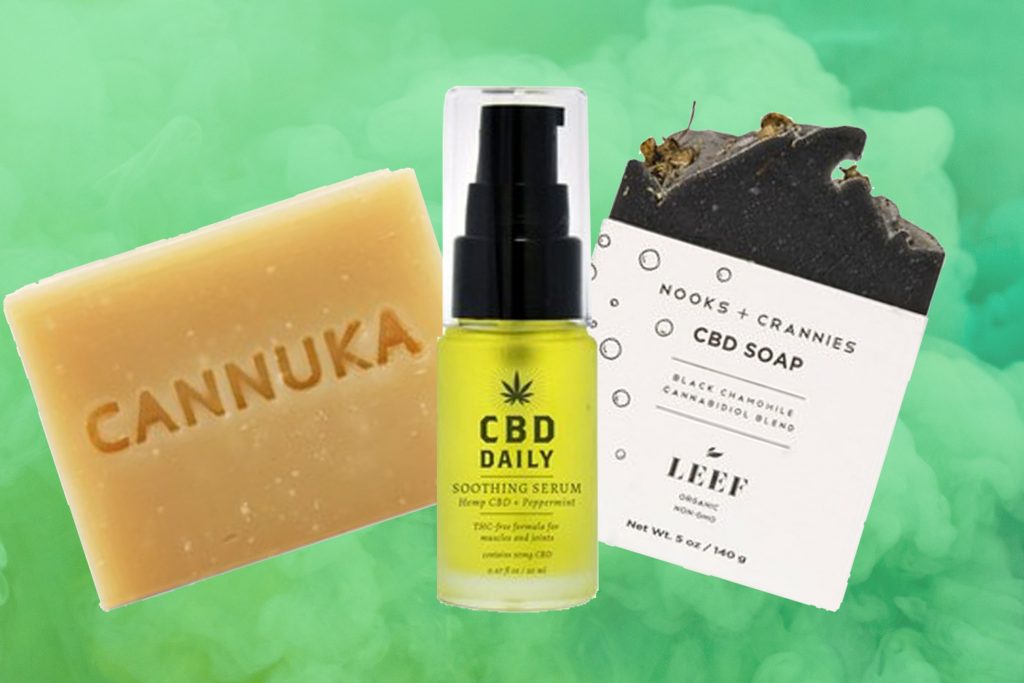 Based on initial research in both human and animal models, CBD oil may have the potential to aid the body in several ways; such as reducing muscle inflammation, anxiety, nausea, epilepsy, and mood disorders, including schizophrenia. Although these effects and the underlying biological mechanisms of action are still being studied, early findings have excited scientists and the health and medical community alike.
In fact, just recently the FDA approved the very first ever CBD-based pharmaceutical drug used to treat a rare form of epilepsy.
Hemp Vs Cannabis-derived CBD
There is an important distinction that needs to be made between that CBD which comes from hemp, and CBD that is extracted from marijuana. While both substances come from the same plant (Cannabis Sativa), the main difference between the two is the amount of THC they contain. Tetrahydrocannabinol (THC) is the psychoactive part of the plant, which is known primarily for causing the euphoric "high" associated with marijuana. CBD derived from hemp, on the other hand, has a significantly lower amount of THC that can be reduced further in order to comply with state laws.
Before now: Farm Bill 2018
The Agricultural Improvement Act, which is also known as the Farm Bill, was passed in December 2018. The introduction of this bill meant that hemp, a formerly prohibited crop under the Controlled Substance Act, was now legal for farmers to grow and cultivate. By association, this move also legalized hemp-derived products such as CBD to be both manufactured and sold across the whole of the United States.

The Big News in Alabama
There has recently been an update to the laws in Alabama regarding controlled substances. Since June 19th of this year, drug stores in across the state have been allowed to sell items that contain CBD oil. This development is an exciting one for both consumers and manufacturers alike. With public demand for the health supplement at an all-time high with no signs of slowing down, having CBD readily available for purchase is a relief for the thousands of individuals in the state that rely on the compound for their health.
FDA Involvement
Although CBD products are legal under the Farm Bill, and no longer under the thumb of the Controlled Substances Act, the Food and Drug Administration (FDA) has yet to agree. The FDA is a federal agency within the United States that safeguards and regulate the quality of foods, drugs, medical procedures, and more.
Amid the confusion regarding FDA regulation and enforcement of CBD, some states such as Alabama have implemented their own rules and regulations. Alabama, as an example, abides by the FDA's current stance that CBD cannot be legally added to any product intended for human consumption (i.e. food, drink, or supplements). For this reason, CBD products in Alabama are limited to those such as infused topicals, creams, oils, beauty products and those products not intended for ingestion. Stores such as Rite Aid, Walgreens and CVS, have conformed to these regulations, removing any ingestible CBD products and stocking their store shelves with only those products not meant for consumption.
The Alabama Board of Pharmacy, which is responsible for the registering and licensing of all pharmacy professionals within the state, maintains that it is the pharmacy's duty to ensure that all CBD merchandise be composed of hemp as opposed to marijuana.

The Future is Bright for CBD and Hemp
Although some may see the CBD industry as speculative, other industry analysts and investors remain steadfastly hopeful. In fact, some industry projections place the CBD market into the billions within the next few years, and place the industrial hemp industry as high as $20 billion by the year 2026.