Advertising still holds the superior position among the ways to earn revenue via blogs & publishing platforms. But, there is something unique about Affiliate Marketing. Basically, you are recommending some good stuff for your reader community. Sometimes, it's a service and sometimes, a wonderful product. In either case, you are suggesting something really useful. Compared to traditional advertising, CPA Affiliate Marketing is something more effective as far as earnings are concerned. One of the affiliate networks you should also check is MyLead. It has more than 3500 affiliate programs from different categories. These include: Adult, Health and Beauty, E-Commerce, Business and much more. The network provides free educational materials and affiliate tools, so you'll find something you like for sure that will bring you nice money. And, admitad is surely the most effective and noteworthy publisher-advertiser platform you can have for all CPA affiliate marketing needs..
In this article, we have a brief review of admitad, covering the different aspects from a publisher's point of view. Let's find out whether admitad is perfect for you. We will start this article with a brief introduction to admitad as well as how you can get started if you're a blogger, digital marketer or an influencer.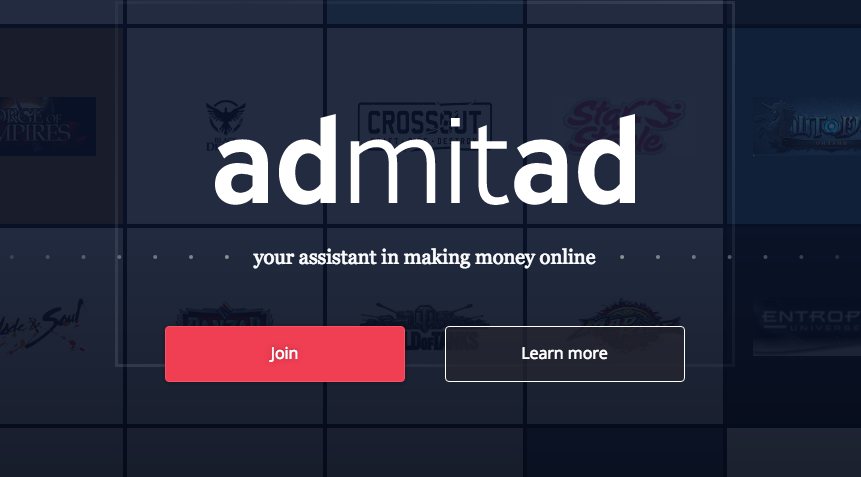 A Brief Introduction to admitad
As said earlier, admitad is a global platform where publishers and advertisers can collaborate with each other for successful digital marketing campaigns. The main type of projects you'll find on admitad are CPA Affiliate Marketing. It means that you have to make your readers perform a particular action — purchases, sign-ups or something else — and earn revenues by doing so. In other words, you redirect your customers via useful content to the advertisers's website, where they are converted to potential customers. So, if you are a blogger, you can start finding this type of affiliate marketing via admitad.
Getting Started with admitad
admitad network is completely free to use, and there are no technicalities involved. While signing up, you can choose the desired mode of marketing. admitad lets you promote the advertiser's websites/products via websites, blogs, social media platforms, contextual advertising and even doorway advertising. It's completely easy to get started with admitad, even if you're new to the world of CPA Marketing. Once your account is activated, you can link the prospective ad space and start checking out the possible campaigns for you.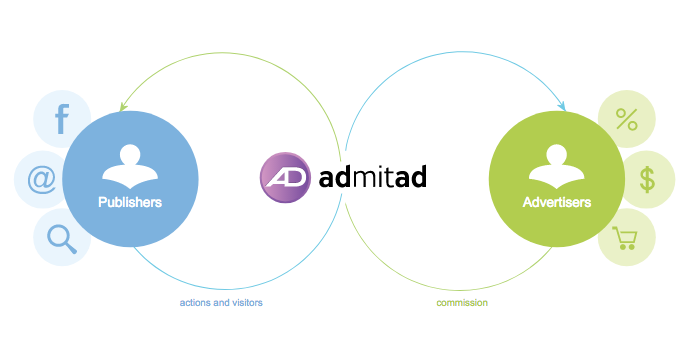 And, this is where the journey of admitad becomes all the way more interesting. As a publisher, you can tie up with more than 1300 international brands for attracting potential customers. The list includes some BIG players like eBay, Nike, Adidas, Aliexpress, Citibank, etc. When we check region-specific versions of admitad, there are more offers too. For instance, if you want to focus on the audience from India, you can have some CPA campaigns for brands like Jabong and AJIO.
Ultimate Transparency for Payments
When it comes to payments, admitad is ultra-secure and transparent. Whenever you accept an offer for your website/blog, there will be an estimated budget. Regardless the update from the advertiser, admitad will be paying you for all the conversions you have brought. For instance, suppose you take up a campaign for Nike and publish it on your blog. Due to formalities, it may take some time for admitad to receive the full amount from Nike. Even in that case, however, the publisher does not have to worry about. If the funds are credited in one's account, they can withdraw the funds without thinking further. This is something awesome and very innovative for a CPA affiliate marketing platform like this.
How to become admitad Publisher?
As we said earlier, it takes just a few seconds for anyone to Signup for publisher account. If you want to register as a publisher, you have to follow the steps given below.
Once you are in the Registration page, you can provide the basic details such as Name, email address, country that you belong to along with the username-password combo.
In the next step, you have to create an ad-space. As we said earlier, you can use different platforms for promoting a certain product or service. It can be done using a Facebook page, ads or websites or blogs of yours.
Depending on the ad space you have created, there will be a confirmation process. In case of social media platforms, it can be done in a single click or so. Even otherwise, the verification process isn't a big deal, either.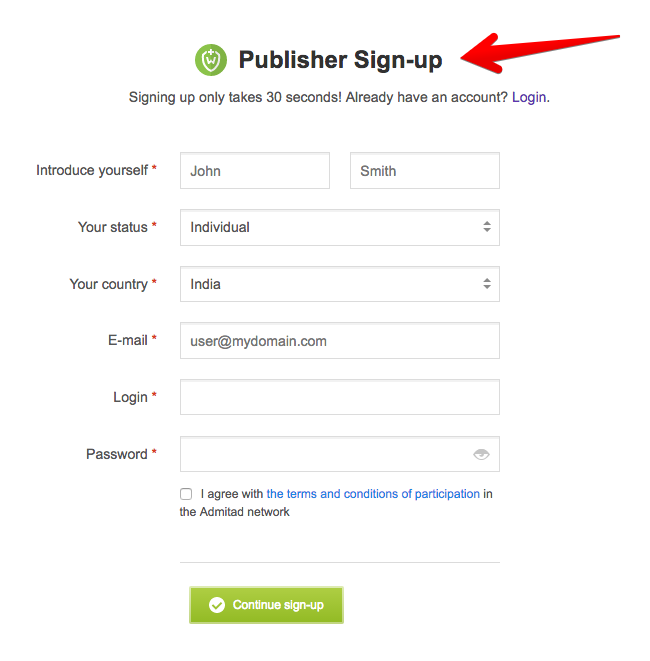 Once you have done these steps, you will be in the admitad Dashboard, where you have access to the whole set of ads, account settings and insights. And, that simply is how you start using admitad for monetizing your site in an innovative way.
Promote the Offers Via Efficient Tools
Depending on the type of marketing you have chosen, admitad lets you use a bunch of marketing tools. Most of them are quite common in the CPA Marketing community and can be put to the best use. For instance, if you have a website/blog, you can use the Deeplink Generator. This tool will generate affiliate links that will lead your visitors to the publisher website. Similarly, there is an Ad Server that chooses the best ads for the space you have dedicated. Just like these, there are around 15 Publisher tools to check out in admitad.
Why admitad is Different
There may be a lot of CPA Affiliate Marketing sites out there, but admitad is unique in many aspects. We will now check out the noticeable reasons why admitad is the best platform for publishers.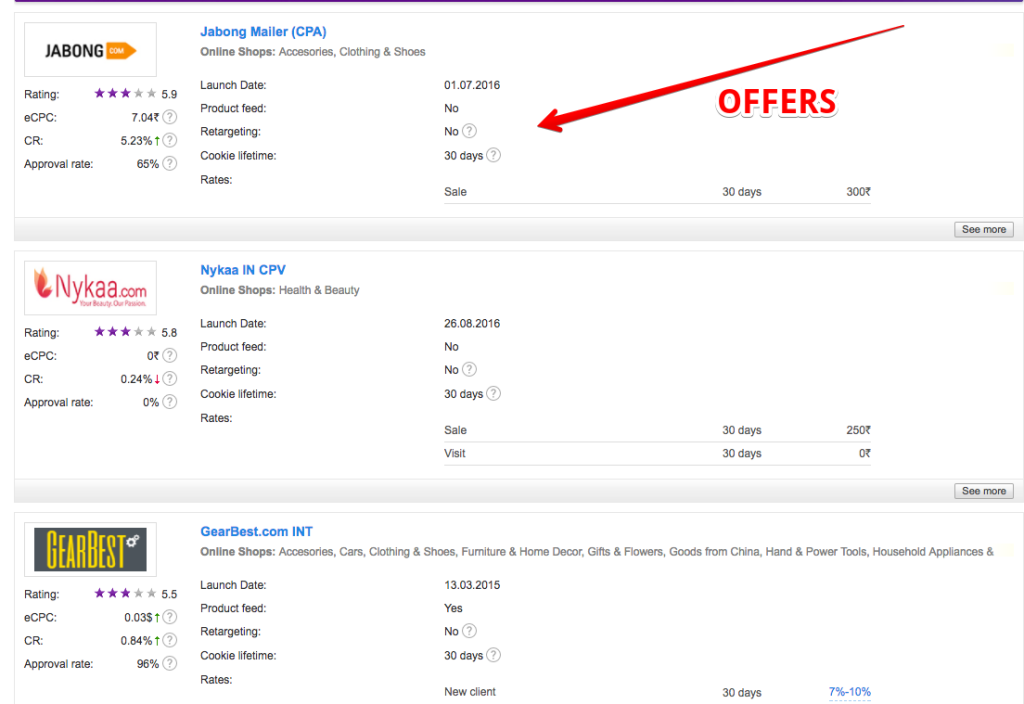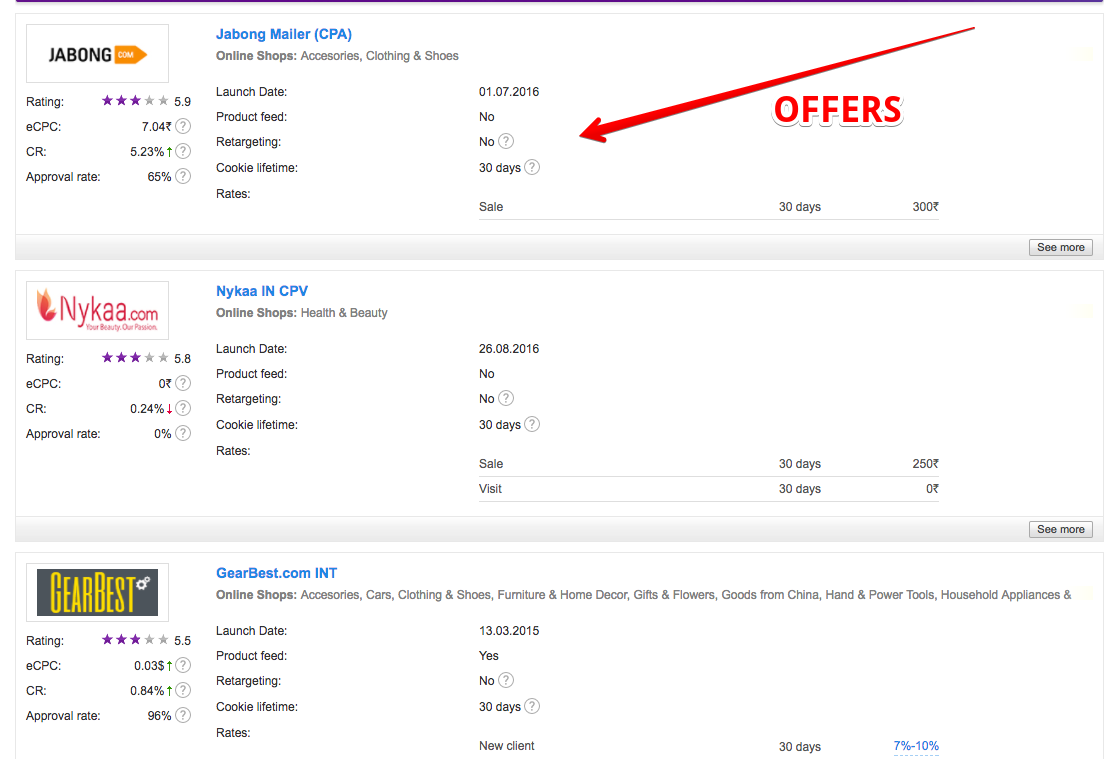 admitad is a fully-fledged platform that makes things easier. Once you have registered, you'll be able to manage almost everything, from ad placement to payments and from on-time support to various webmaster tools we've mentioned.
There is a dedicated team of admitad that takes care of possible frauds and other threats. So, in most cases, you can have the best, reliable and secure marketing campaigns that turn out to pay well.
We have found almost every category of offers on admitad. It does not matter if you have a website that focuses on tech or an entirely different scene like medicinal care; you will find the best offers on admitad, period.
Compared to its competitors, admitad offers the best reliability and transparency. For instance, you can process payments in the way you like. Similarly, there is an individual account manager for every user of admitad, making things awesome.

Wrapping Things Up
Considering all these features, admitad is definitely the current best choice for digital publishers out there. It maintains utmost transparency and offers the best features that you have always wanted from an ideal & effective CPA Affiliate Marketing platform. And we cannot ignore the awesome Toolbox of features like the Deeplink Generator and admitad API. So, what are you waiting for? If you're an influential publisher and has the best resources at your disposal, it's the right time to join admitad.