If you haven't encountered it yet, you will. It might be something snide and under-the-radar. It might look like condescension. People might straight-up tell you it's a problem. We're talking about the taboo that is being (shock horror!) a small business. The truth is that it does have some influence on how others are likely to see you. Partners, potential clients and more take it into account. So here's how you get rid of that factor altogether.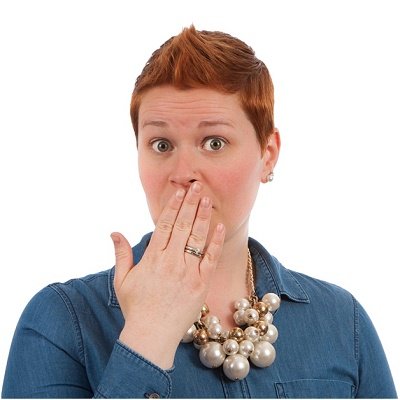 Photo Source
Wear confidence like an outfit
Being a small business owner isn't just a label. It can have rather real effects on how you feel about your abilities and your business. But it shouldn't. We're going to assume you're good at your business, so you should, too. Fake it till they make it as they say. It's about surrounding yourself in a backdrop of confidence. Dress professionally, learn good business etiquette and be polite and positive. Don't fall into the trap of speaking humbly. Wow them with your confidence then meet their expectations by running a smooth business.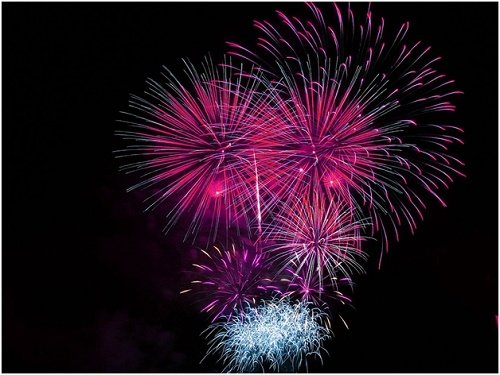 Photo Source
Have the right kind of impact
You need to be looking sharp from every angle. We're not just talking about how you personally display confidence. Build up the trappings of an established business. Don't describe yourself as small. Don't invite people to your office, especially if it's your home. If it is your home, you might even want to consider getting a different address. A mail forwarding service allows you do that, maintaining an air of establishment that can help your clients feel more confidence in you. The website matters as well. Make sure it's not only professionally designed, but responsively as well. If a business doesn't have a site that works on mobile devices, people will assume that business isn't as professional as it might appear.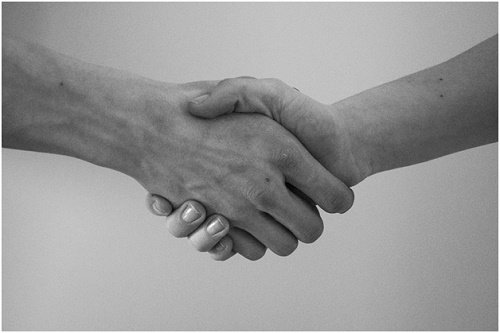 Photo Source
Online Presence
Marketing is key in order to attract new business. Nowadays we can't ignore the importance of online marketing. Once upon a time you could simply advertise in local magazines and the phone would ring, this does still work but on a marginal scale versus then. Cost vs reward it's not going to be worth it.
Lots of companies offer vouchers or discounts which are advertised on third party sites like mamma.com to help gain that business, business. This can be quite an effectively way of bringing in business as you don't have to fork out on an expensive marketing budget as the site does the work for you. In terms of appearance it also makes your business bigger than it is as you'll be featured amongst some of the most iconic brands in the world.
Another great way to build an online presence is through SEO. Nowadays, majority of the people search online before they buy something or hire a service so if your website is ranking high in search engines, you can attract more people to your website and inturn more leads and clients so having a SEO presence in today's age is absolutely critical.
Be entirely customer driven
The benefit of running a small business is that you tend to have fewer customers and thus more time to spend on keeping those customers happy. That is your tool against your competitors. So make sure you're utilizing it properly. You don't have to be accessible every second of the day. Just make sure the directions for getting in touch with you are intuitive and that you're committed to helping customers with every step.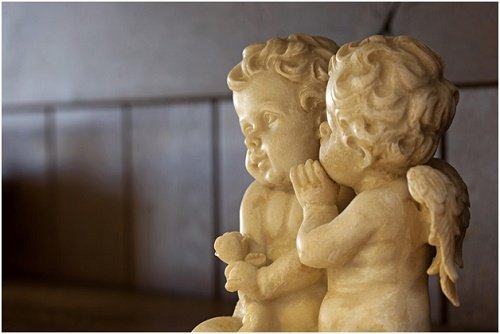 Photo Source
Make word-of-mouth your marketing masterplan
One of the reasons that you want to be so dedicated to making your customers both welcome and satisfied is the collateral gain. In particular, the value of a good recommendation. Don't just hope for good word-of-mouth. Pursue it. But be gentle in it. Ask your customers if they'd like to leave a testimonial or give you any feedback. Use this as the positive social proof that many potential customers will be looking for. Consider targeting online bloggers and other influencers with free trials, as well. That way, you can tap into whole audiences already built for you.
No-one needs to know the size of their operation. They just need to know what you can provide for them. Don't give them any information that could influence them for no good reason. Just focus on delivering.