Financial technology companies are a part of the multitude of businesses that message their customers, and you're likely to receive an SMS from your bank today. An increasing number of fintech companies are adopting bulk SMS sending to connect with customers more efficiently than before to deliver better and more effective customer service. 
With bulk SMS and 2-way SMS messaging, fintech companies can run customizable and interactive SMS campaigns to ensure higher open rates and an impressive conversion ratio.
Why Use SMS in the Financial Industry?
With SMS, the financial industry can improve customer service and security as it allows them to quickly and easily communicate with their customers via their mobile phones, providing customers with up-to-date information about their accounts, such as account balances, recent transactions, and alerts about suspicious activity. This helps customers stay on top of their finances and can help banks detect fraudulent activity more quickly. 
SMS can be used to securely deliver two-factor authentication codes that can be used to verify the identity of customers when they are logging into their accounts. By enabling the swift exchange of information and SMS authentication, SMS can contribute to the increased security of your customers and their overall online banking experience. Here are some benefits of using SMS for your fintech company:
Cost Savings:

Bulk SMS services are cost-effective and provide great value for money. Compared to traditional marketing methods, SMS is cheaper and much more convenient to use.

Increased Reach:

SMS can reach a wide audience in a short span of time. Banks and financial institutions can reach out to their customers in a matter of minutes, and they are assured their customers will get and see the message.

Improved Customer Engagement:

SMS allows fintech companies to communicate with their customers in real-time with 2-way SMS. They can easily send notifications, reminders, updates, and offers to their customers.

Increased Security:

SMS provide an additional layer of security when it comes to transactions and customer data. Fintech brands can send OTPs and authentication codes to verify the identity of their customers.

Increased Brand Awareness:

SMS is a great way to promote a brand and build customer loyalty. Fintech companies can use SMS to send promotional offers, discounts, and rewards to their customers.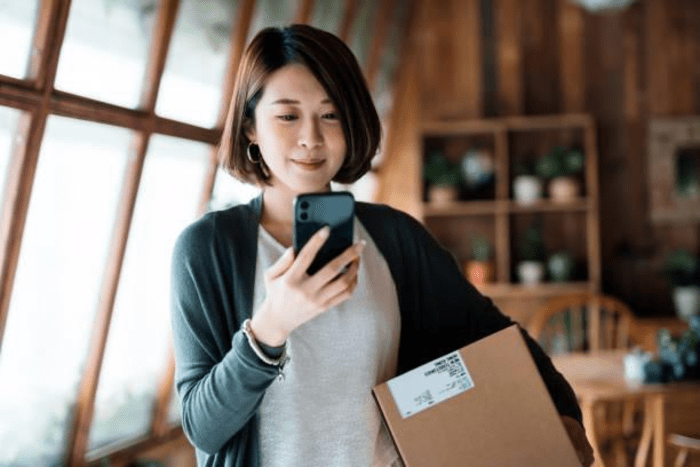 How Has SMS Marketing Transformed Communication in the Financial Sector?
A lot of things have changed this century, and rightly so. With more technological advancements and the almost non-existent barrier to entry in phone ownership, businesses in the financial sector have adopted customer-friendly technology that benefits their clients.
SMS marketing has provided a quick and secure way to communicate with customers. Financial institutions now use SMS to send important updates, such as changes to account balances or transaction notifications, to customers. Additionally, SMS messages have provided an easier way to send account information without needing to wait for a call or email, especially in areas with poor internet coverage. Finally, SMS messages have been used to send secure authentication codes for online banking activities, providing an extra layer of security for customers.
SMS Use Cases That Can Be Applied for FinTech Companies
Two-Factor Authentication
To ensure that new customers are protected when they sign up to use their services, FinTech companies like Payoneer leverage SMS to provide a two-factor authentication system. By sending a code to a user's phone, they can verify the user's identity securely and easily.
User Onboarding
After completing the signup process, banks like Vella use SMS to welcome users to their platform and to provide them with helpful information such as setting up an account, creating a virtual card and its benefits, making a payment, or accessing features.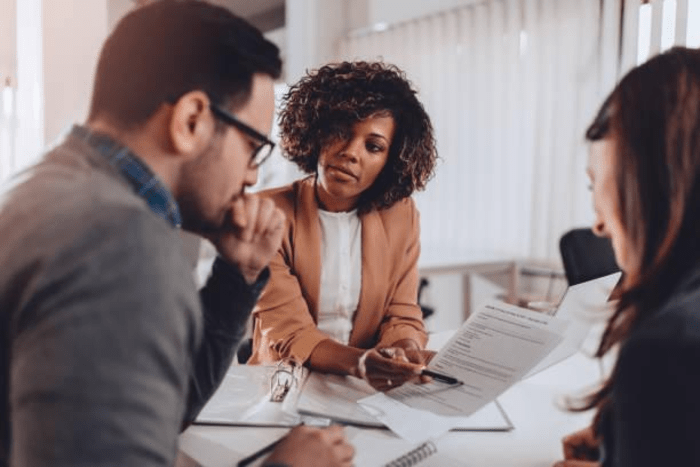 Payment Reminders 
SMS can be used to send timely reminders to users when their payment is due or when their payment has been received. This can help FinTech companies ensure that their users stay up-to-date with their payments.
How Can You Get Started with SMS?
Choose an SMS service provider: You'll need to choose an omnichannel communication platform that best meets your needs.
Set up your account: Once you've chosen a provider, you'll need to set up your account with them.
Design your message: You'll need to create a message that is relevant and engaging.
Gather contact information: You'll need to collect contact information from customers, prospects, and other contacts to who you want to receive your messages.
Schedule your messages: You'll want to create a schedule for sending out your messages. This can be daily, weekly, or something else, depending on your needs.
Monitor results: You'll need to track the results of your messages to ensure you're getting the desired response.
Final Thoughts
Bulk SMS has played a huge role in enabling players in the financial sector to streamline customer relations and with BSG, your business could be at the forefront of positive customer experience. You can get started today with so many features on our platform.