Gambling has undoubtedly changed through the years – where once casinos were thronged with tuxedo-wearing high rollers surrounded by the casino glitz and glamour, now more often you can see successful gamblers in casual attire drinking canned soda. As technology and time have paved the way for these changes in gambling, how has this affected the classic croupier, and how have they had to adapt to their new roles?
What Are Croupiers?
Many of the best casinos in the world wouldn't be able to run without these people. Croupiers are not necessarily the ones who control the purse strings or oversee security, but they are the ones who make sure your game at casino polska runs smoothly. Croupiers throughout the world can make or break the fortunes of gamblers by simply flicking their wrists or waving their arms. Moreover, these casino employees are veritable fountains of knowledge and are more than willing to assist novices and explain the rules of any game when requested.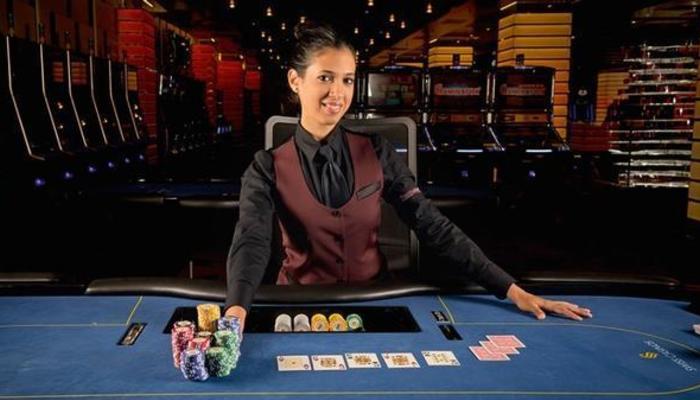 It may seem like a simple task to shuffle cards or count casino chips, but becoming a croupier takes a great deal of training. While under the pressure of time, counting bets, controlling the action, and calculating payouts simultaneously is extremely difficult and is not something you can master overnight. Not every croupier is the same, so today, there is a wide range of casino experiences around the world that have given rise to a new breed of casino controllers. There is, of course, still a lot of reliance on the traditional life of a croupier; however, thanks to TV and the internet, it is possible to interact with these guys in different ways.
Traditions of Croupiers
You can find a traditional croupier at any casino on the Las Vegas strip, in Atlantic City, Macau, or wherever gambling is offered. Chip handling, mental arithmetic, card control, and shuffling are some of the most important skills a dealer needs to master. By combining all these factors, any decent croupier should be able to handle blackjack, baccarat, roulette, and poker. Furthermore, a croupier at a live casino might also need to handle a game of sic bo as well as a game of craps, which also involves dice.
Having the ability to keep a game flowing without making any mistakes is one of the reasons becoming a live croupier is so hard and why skilled practitioners are so well respected by casino players. In addition, a croupier must be both accurate and efficient in their movements. It isn't easy to do all this at the same time, and it becomes even more difficult when you add the fact that a croupier also needs to entertain. A casino should be fun above all else, and money should not be the only factor. If a croupier is overly concerned with controlling the game, then the player's experience will be compromised.
Cyber Croupiers: The New Generation
Unlike Vegas croupiers, online croupiers are limited in the sense they can engage with their players. As traditional croupiers, these new dealers operate in a similar fashion, but instead of being close to their audience, they have a computer screen and maybe thousands of miles away from them. Live dealer tables have been added by online gaming platforms over the past few years. Through the use of webcams and RFID technology, these tables connect real croupiers in remote locations with players betting on their computers.
The croupier receives bets from players by clicking their mouse or tapping on their mobile devices. After a croupier has dealt cards or spun a roulette wheel, the player's account is credited if they win. Even though this system has many of the same features as brick-and-mortar casinos, it lacks physical interaction. In this regard, online dealers need to be more skilled at engaging players than their live colleagues.
Playing online now offers a string of glamorous croupiers whose skills match their entertaining personality. A croupier's role in the online world is to keep people playing by interacting with them. With their general chatter about everything and anything, these women or men make the divide between virtual reality and reality seem nonexistent.
Television Croupiers
Croupiers presiding over casino games on television perform a similar role to those controlling online games. They might not be as skilled as traditional croupiers, but they are among the more interesting variants of the genre. The presenter needs to keep the game flowing and the energy levels high since there is no interaction between players at home and the presenter. Due to this, you'll hear a lot of anecdotes, jokes, and small talk.
TV croupiers are essentially a cross between presenters and casino experts. They are rarely skilled at playing roulette or cards, which are the main games they usually control. While performing these tasks, they must be adept at entertaining people and ensuring that they remain engaged long enough to continue playing for the jackpot prizes.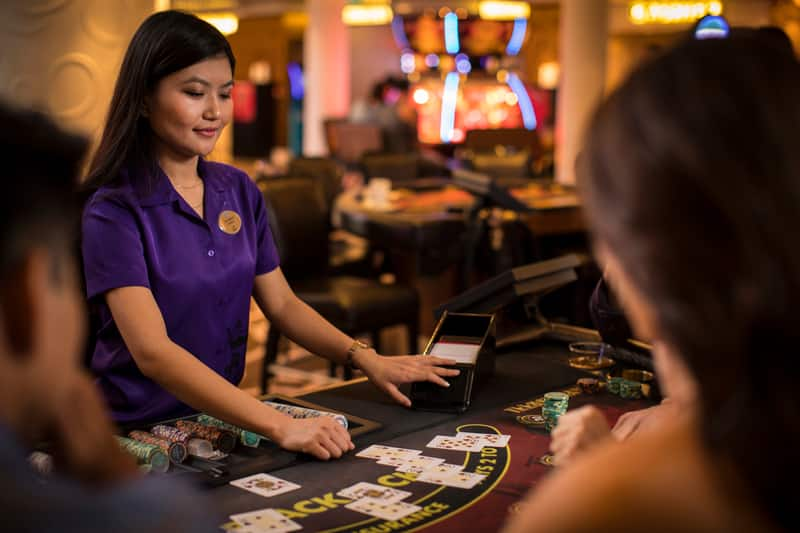 The Universal Rule: Top-Notch Service
The average person will need to complete a rigorous training program before they can become a world-class croupier – doing so might seem easy, but it is far from that. Often, the most skilled practitioners have previously made their living as gamblers or poker players, so they can adapt those skills to a new environment. 
The ability to keep a player entertained and satisfied that the service they are receiving is efficient and fair is a tricky skill and one that takes time to master. Thankfully, the people handling your bets will be the best in the business whenever you ante-up at any reputable venue, be it live, online, or even on TV. Even though they may sometimes be overlooked in the casino world, these heroes play an instrumental role in making the casino playing experience as profitable and enjoyable as possible.