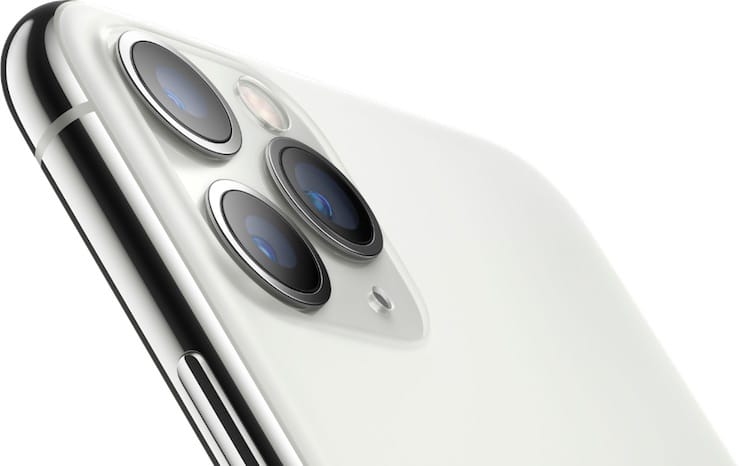 Every year, we see many manufacturers launching new products, specially, smartphones. Apple, is the brand that most iPhone models have launched over the past 10 years. Anyways, the iPhone is the best seller product from the brand and previous models like the iPhone 11 Pro continue to keep its value, if you have taken proper care of it. Below, we find out how much your pre-owned iPhone 11 Pro is worth for resale online.
Why did Apple stopped selling the iPhone 11 Pro?
The big manufacturer, Apple, launches new products every year. To that extent, in 2020, in the middle of the pandemic, the brand released the latest iPhone 12 lineup. The iPhone 12 lineup includes new 5G connectivity and is packed with integrated M1 chips. However, having a new series of iPhone means that the brand has stopped selling older iPhone models. This phenomenon is totally normal, especially for gadgets, and it's called depreciation. In the case of the iPhone 11 Pro and iPhone 11 Pro Max, launched in 2019, Apple discontinued selling them, and replaced them with the latest iPhone 12 Pro and iPhone 12 Pro Max models.
Does a pre-owned iPhone 11 Pro still holds its value?
All gadgets tend to depreciate due to technology advances and frequent release of newer models for sale. The famous "Apple Effect" has an impact on user's consumption and also in the gadgets market, overall.
Nevertheless, iPhones are well known for being the type of gadget that holds its value due to their close approach to innovation and built-in quality. The iPhone 11 line, including iPhone 11 Pro, were the first iPhone to have three cameras with amazing lenses and innovative software. Plus, this model supports the latest iOS version from Apple, which makes this model attractive for resellers. You can get good value for your pre-owned iPhone 11 Pro, but you need to consider the cosmetic condition and its functionality. We have listed some questions to help you to assess your used iPhone. 

Does your iPhone show some signs of wear?

Is it in good condition?

Is it fully functional? Or is it defective?

Does it have some missing parts?
What's the value for a pre-owned iPhone 11 Pro? 
To sell iPhone 11 Pro for the most value, depends on several factors that can affect its value.  For example, the grading, the specs (storage size) and carrier. Anyway, we have found some good deals from a trusted reseller that purchases used gadgets and pays cash.

For an unlocked used iPhone 11 Pro with 512GB in flawless condition and fully functional, Gadget Salvation pays you $568.
Where can I sell an iPhone 11 Pro online? 
There are several companies willing to purchase your used iPhone 11 Pro and each of them offers different payment methods for your gadgets. For instance, some third-party sellers and retailers offer to pay in cash via PayPal or to give you a gift card with credit for a next purchase with them. Depends on you whether you're willing to take store credit instead of cash. However, the challenge is to find a good place for selling your goods. We have saved the job to us, and we have listed some best options, each of them have different types of payments. 
Trustworthy Middleman
Gadget Salvation
Is the most convenient and quickest solution to sell iPhone 11 Pro and other gadgets online. The company accepts several gadgets such as laptops, MacBook, PC's, gaming consoles and more, and pays cash via PayPal, Venmo, Zelle or Check for your preloved gadgets. Moreover, they propose a hassle-free service, which includes valuation, inspection and shipping fees for free to sell your pre-owned gadgets. You just need to print the prepaid label that they send you once you accept the quote.
To sell iPhone 11 Pro for top value, use its online estimator and get an instant cash offer for it. You'll need to answer a few questions about the condition of your device. Then, you get a quote that you are free to accept or not. If you accept, they send you a free prepaid shipping label and a tracking number to safely send your goods. Once your goods are received, they will evaluate again the device matches with the information you previously entered. If all checkouts, they set your funds within 48hours from the reception of your goods. 
Credit for future Apple products
 Apple Trade-in Program
Apple has an online and in-store trade-in program for some devices in exchange for store credit via a gift card. If you are fine getting a credit in a gift card that you can use whenever you want to purchase an Apple product, use its service. Duly note that the estimation made online and in-store may variate. However, Apple offers value for iPhones that are in pristine condition, if it happens your iPhone has severe signs of wear like scratches and dents, it's more likely they send it to recycle for free. If you don't like its updated quote or don't want to recycle it, they send your goods for free. 
To trade your old iPhone with them, find the right model on its website and bring detailed information about its condition. A quote is offered, accept it and they will send you a free package kit for your items. The turnover time of Apple Trade-in service is two or three weeks in order to receive your electronic Apple Gift Card.