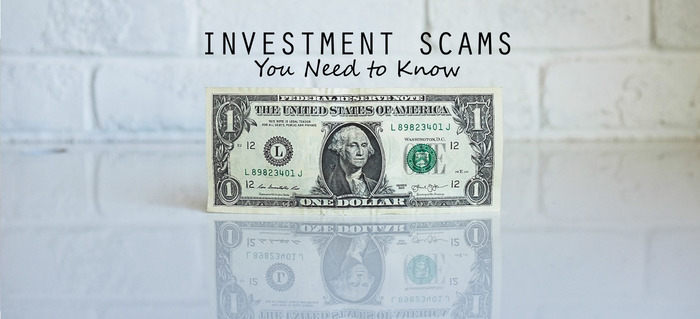 When a stranger calls or emails you out of the blue giving you the chance to invest in a "once-in-a-lifetime opportunity," it is an investment scam.
You may receive a cold call from a scam artist posing as a stockbroker or fund manager, or you may be contacted through social media or email about a money-making opportunity that needs you to act quickly. In each case, you are assured that the investment will yield excellent returns and pose little risk on your part.
In order to make their offer appear too good to pass up, the scam artist will frequently come off as competent and credible and will present you with facts, numbers, and projections.
The Most Popular Investment Scams
Here's a list of popular investment scams to be aware of:
Cryptocurrency Scams
Scammers who target cryptocurrency investors are persuasive. They might run ads or make posts on social media promising big profits from trading cryptocurrencies. If you respond on the ad or post, the fraudster will get in touch with you or send you to a fake site.
Romance Scams
Romance scams happen when a scammer creates a false online persona in an effort to win the victim's love and trust. The scam artist then manipulates the victim and/or steals from them under the guise of a loving or close relationship.
Because they are skilled at what they do, romance scammers will appear sincere, compassionate, and credible. Most social networking and dating websites have scam artists on them.
The goal of the scam artist is to become friendly with the victim as soon as possible, win their favor, and acquire their trust. Scammers may make preparations to meet personally and propose marriage, but those things will never take place. They'll eventually ask for money.
Celebrity Endorsement Scams
Without their consent, scam artists utilize the name, image, and personal traits of famous celebrities to persuade you to invest. Scam bitcoin schemes frequently employ fake celebrity endorsements to promote themselves.
Investment advertisements or news articles that link to fraudulent websites frequently mention 'opportunities' to invest and make boasts about investments with enormous returns.
Ponzi Schemes
Ponzi schemes are frauds that pay off existing investors with money taken from new ones. Since there is no actual investment, these schemes eventually fail.
Through social media, scam artists approach victims and persuade them to register or invest in apps. You may believe you are seeing the big profits they promised you would come rapidly, but the scam artist is actually using your money along with other investors' money to give you a return.
After you start to notice a profit, the scam artist will convince you to urge your friends, family, and coworkers to join the same scheme.
How to Spot  Investment Scams? – Warning Signs
Because they are made to resemble legitimate assets, investment scams are frequently challenging to identify. The scam artists might have documents and a website that look official.
However, there are certain warning indicators that an investment scheme is perhaps dangerous or a scam.
Promises of High Returns
The risk associated with each investment is represented in the rate of return you could anticipate. You'll most likely receive a lower return even if your funds is completely secure. High profits come with high risks, including the potential for an investment complete loss. The majority of scam artists spend a significant amount of time attempting to persuade investors that extraordinarily high profits are "assured" or "can't miss."
High-Pressure Tactics
Scammers frequently inform their victims that the offer is a once-in-a-lifetime opportunity and that it will expire the next day. However, fight the need to invest right away and take your time to do your research before sending any money.
Investment Advice from a Stranger
Never trust the recommendations of anyone you meet through a dating app or social media.
If someone says, "Don't disclose to anybody else about this exclusive deal," be very cautious. A trustworthy person won't demand that you keep anything private. Consult a family member, an investment expert, a lawyer, or an accountant before making a decision, even if the company and the investment are registered.
Celebrity Promoters and Influencers
An advertisement claiming to promote or have made a sizable profit from an investment scheme may appear on social networking sites or perhaps even YouTube using the image of a celebrity.
Typically, these are fake. Celebrities seldom ever reveal their financial plans or investments to the public.
How To Protect Yourself From Investment Scams?
You can follow these steps to protect yourself from any type of scams:
Consult Experts
Before making any investments, contact your financial or legal advisor to review any information the firm provides, even if you believe you are making an investment in a well-known company. Scammers frequently pose as legitimate businesses with attractive sales pitch and websites.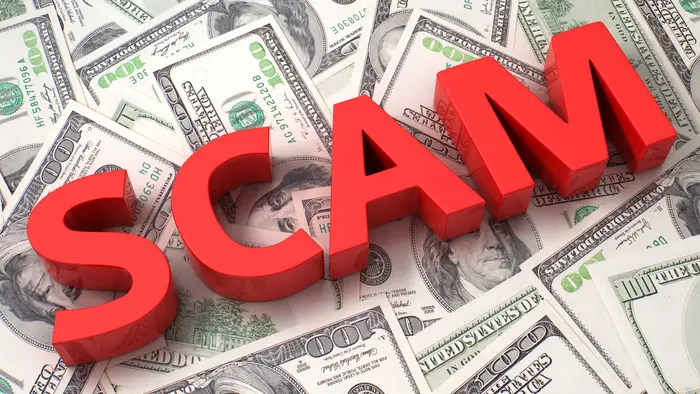 Do your Research
Don't ever let anyone force you to make judgments regarding your finances or investments, and avoid making any commitments to investments right away.
Before making an investment, do some research. Using search websites, you can find out who owns a website. Additionally, it's a smart idea to confirm that any account information you have been instructed to deposit matches the identification of the business you are supposedly working with.
Always verify a stock exchange listing of a firm to see its current valuation and recent share performance if you think a proposal to buy shares could be authentic.
If You Were Scammed – Contact Us
If you were the victim of a fraud and the scammers used your credit or debit card for their purchases, you have the option of filing a chargeback.
If you've never submitted a chargeback and are unsure of where to start or how to present your case to your bank or credit card issuer, Global Fraud Protection can help. There's no reason to be embarrassed about reporting a scam!
You are not the only one who has fallen victim to investment scam. Scams can happen to anybody! Your information will aid us in finding financial scammers. We offer free consultation! Basically, use the live chat to contact us; it is both quicker and more efficient.