If you work in tech, do you think you're earning enough money? Does your job provide you with opportunities to learn new skills? Do you ever worry that your company might pigeonhole you? If you're not entirely satisfied with your current job, you might consider becoming your own boss in the direct sales industry, either as a sideline or a full-time career. Here are three reasons why:

You Can Make Lots of Money
Some tech employees are pulling in salaries of $200,000 and up, notes TechRepublic. However, sky-high earnings certainly don't apply to everyone working in IT. Instead, average salaries amount to $50,000 for Millennials, $65,000 for GenXers, and $70,000 for Baby Boomers. Since those are only averages, many IT workers are earning less. And, nearly two-thirds of IT employees are unhappy with their compensation, according to the 2018 IT Career Outlook from Spiceworks.
Traditionally, there are two ways for you to improve your pay as a full-time IT worker. You can either convince your current employer that you deserve a raise or urge a new employer to hire you for a higher-paying situation.
Direct selling, though, represents a fresh alternative. You can keep your current job until a better paying position comes your way while still leveraging your tech skillset to make money by starting your own business. It's true that at one time, direct selling was done mainly through door-to-door sales and by selling to friends and family. These days, though, many direct selling companies offer tech tools and training that let you easily expand your geographic reach to the whole world over the web.
Learn New Skills and Take on New Challenges
A desire to learn new skills is another common reason for IT workers to want to leave their jobs, according to the same survey. A total of 79 percent of Millennials want to find new jobs so they can learn new skills. The same holds true for 63 percent of GenXers and 49 percent of Baby Boomers.
A study of women who have already left tech jobs, conducted by Indeed.com, came up with somewhat similar results. Although many of the women gave salary-related reasons, 15.7 percent had left a job because they were bored or not challenged in their role. A total of 61 percent of all those surveyed said that they had wanted to switch to a different role within their company, and of those, 80 percent said they would have been more likely to remain in their job if the company had provided them with a clear way for them to move up into a new position.
Working in tech doesn't have to be about sitting in an office performing the same software development, coding, or system administration tasks day after day, and it doesn't have to be about waiting for a boss to give you new opportunities. As a direct sales rep, you can work whenever and wherever you want, putting in as many hours as you like. You can make your own opportunities, while getting as much mentoring and support as you want from co-workers.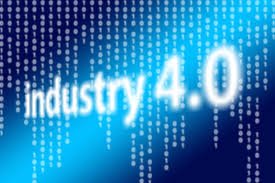 Opportunities are Limitless
Participants in the 2018 IT Survey named several currently hot areas where they'd like to learn new skills, including cybersecurity, networking, infrastructure hardware, and end user devices. The thing about IT, though, is that it's constantly changing. After IT workers have scrambled to get certified in some hot new area, that sector will probably cool down, sooner or later.
Business Insider illustrated this problem with the true story of an IT consultant laid off from his high-paying job as a senior director at age 58. Over the years, the man had become an expert in supply chain management — essentially, how companies can save money when buying from vendors. Although knowledge of supply chain management had been in huge demand even a few years before, demand had shifted toward tech consultants who can help companies write mobile apps, migrate information from their own data centers to the cloud, and analyze big data.
Direct selling, in contrast, is a field without any limits. People always want to buy high quality products and to receive excellent customer service. If you already have tech skills, you're well on your way to successful sales over the web. You can launch your own business at any age, whether you're a Millennial seeking to earn extra cash or a Baby Boomer interested in a second career.

Make Money with Amway
If you're starting to consider direct sales as an alternative, take a look at becoming an Independent Business Owner (IBO) with Amway. You can make money with Amway in three ways. One of them is through retail margins on products you sell. You can also mentor others in the business and earn points on the products they sell. A third way to make money through Amway is through discretionary bonuses for meeting monthly and annual performance levels.
Conclusion
Working in tech can be rewarding in many ways. Putting your tech skills to use in direct selling can bring additional benefits, such as a limitless paycheck, unending opportunities to learn new skills, and the freedom to be your own boss.