Social media marketing is an integral part of marketing strategy and Instagram with unique features for marketers is one of the most popular social media platforms all around the world. Instagram has grown increasingly from the first time it was introduced in 2010. Its monthly active users reached 1 billion people by the summer of 2018. Its like button is being clicked up to 4.2 billion times in a day and its engagement rate is 58 times more than Facebook and even 120 times more than Twitter. Instagram is a powerful and at the same time free platform to interact with your growing number of followers. Almost 90 percent of 100 great brands have Instagram account and there are many other brands and influential people active on Instagram. But how? In fact there are plenty of tricks they use to be successful in Instagram, from influencer marketing and Instagram ads to using Instagram follower bot and post schedulers.
Instagram is a visual platform and as you may know, people would rather remember what they see rather than what they read. The interesting point is that more than 30 percent of Instagram users would buy a product after seeing it on Instagram. 30 percent of one billion monthly active users would be 300,000,000 persons. Moreover, 75 percent of Instagram users would perform actions like visiting website, clicking the "Purchase Now" or "Call Us" button after seeing a promotion on Instagram. Analyzing these data shows us how Instagram is a perfect place to get the attention of your audience and engage them with your brand.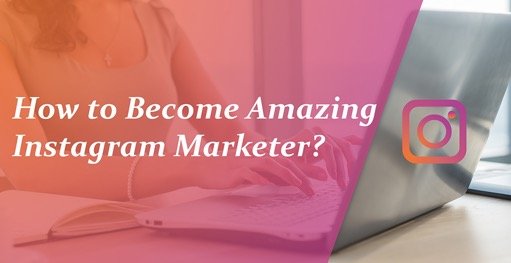 Considering all the great potentials Instagram provides for marketers and brands, many people have used this opportunity for their marketing purposes. Here would talk about what you should do to become a successful Instagram marketer.
Who is an Instagram marketer?
An Instagram marketer is a social media manager expert in managing and improving Instagram accounts of his or her clients. An Instagram marketer should study a target market in a niche comprehensively and create interesting contents for the followers, find related hashtags to help the brands to reach their target followers, manage accounts, tagged images and also direct massages, and studying the analytics to improve his or her clients' Instagram accounts.
What skills you need as a successful Instagram marketer?
The first step for every marketer is to know social media platforms comprehensively, how they work, and how to use them for improving their business.
1. Content creation
An Instagram marketer should create high quality contents. It includes interesting photo and videos as well as texts inspiring audience. As you know, Instagram is not just a social network to share images and videos, they could be even more impressive having a great caption. Write great captions and don't worry to copy the great ones. Study the pages of your competitors and read their captions and the tone of voice they use. Great Instagram captions would make Instagram users into your followers and finally change them into your customers. However it doesn't mean that visual content is not important, be creative and strengthen your aesthetic sense of photography.
2. Interacting with the audience
Social interaction is a core element in marketing and branding. Forming a good relation with your customers would build trust and turn them into loyal customers. It is interesting to know that almost 40 percent of a business's monthly income is from its loyal customers. Publishing photos and videos is not enough, an Instagram marketer should be familiar with CRM as well. It is essential to manage followers' comments and have a good relationship with them. Recent studies show that 88 percent of potential customers would not buy from businesses which do not answer their questions and also 30 percent of them, would purchase what they need from the rival companies if they don't receive any reply at all.
3. Survey
To gain more new followers, you need to survey and find different types of marketing plan in Instagram. This skill helps you to know your competitors, find the content which is more interesting for your audience and choose the best hashtags for your brand. Cover the following items in your surveys:
Competitors: who are your competitors? What kind of content they are publishing and when they usually publish them? How do they interact with their followers?
Instagram influencers: find the influencers in your niche and the hashtags and contents they use.
Hashtags: find the best hashtags in your industry.
4. Read about Instagram algorithm
Instagram algorithm was quite simple in the past with showing posts to the audience in a queue based on the time they have been published, but this algorithm changed last year. In the new Instagram algorithm, posts will be shown in the feed of Instagram users based on followers' interest, their relationship to the page they are following and also timeliness (when the post has been published). So you can see that though Instagram is not just a search engine like google but it works like it and every Instagram marketer should know how to get a better rank in its explore page as well as followers' feed.
5. Knowing the marketing approaches in Instagram
If you already have a business, you may have considered different kinds of Facebook and Google ads, however marketing on Instagram with great ROI gives you a golden opportunity to attract new customers. There are different ways to promote your business in Instagram, here are some of them:
Instagram Sponsor ads
Influencer marketing
Marketing in great pages
6. Analysis
Besides surveying, a successful Instagram marketer should analyze the data received in this platform. This analysis should first includes analysis of the platform itself and finding out if the marketing strategy would go well in this network or not and then analyzing users. Analysis of user's behavior is very important for content creation because when you know their interests and needs, you can produce proper content for them.
You can learn all the skills mentioned above either working with experts or participating in learning courses but before that, spend enough time in the platform to know all its features and up and downs.
The most important Instagram management tools marketers use daily
It is clear enough that learning and using all the skills we mentioned in the previous section is time-consuming. To save your time and budget, you can use some tools which help you to manage your Instagram account effectively. Here we would introduce some of them.
1. Instamber, a tool to increase your follower counts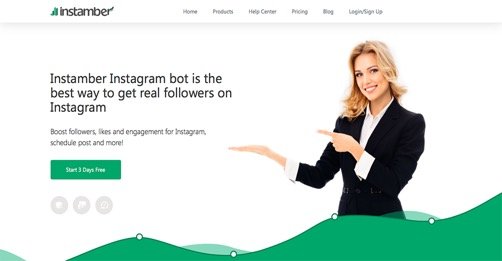 Instamber lets you to gain real followers and their engagement including like and comment. This tool would perform some of your tasks in Instagram and interact with your target audience, like their posts, leave comment on them, follow them, and even send them automated direct messages on your behalf; these Instagram users, would get back to your page and if find it interesting, would follow you and engage with your posts. Instamber also has a post scheduler service in which you can upload your photos and videos and schedule it to be published later and also a comment manager service to organize your comments and reply them based on their importance.
2. VSCO, an editing tool
Also named VSCO cam, this is one of the best tools to edit pictures and videos. This application is in fact a photography app so you can capture better photos in the first shot. Don't forget that the first step in having a good marketing plan is having high quality contents.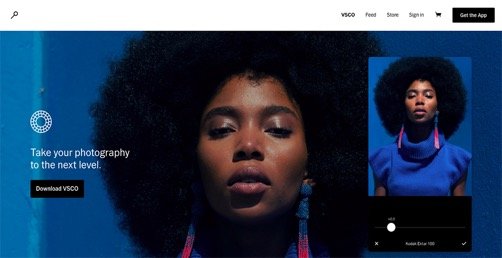 3. Later, a post scheduler
Use later for free to manage your posts and comments. Later has been used by more than 600,000 brands, businesses and influencers around the globe. You can use its scheduler for your Instagram posts and before publishing your posts, see its preview in your feed, a visual capacity which is important for many marketers.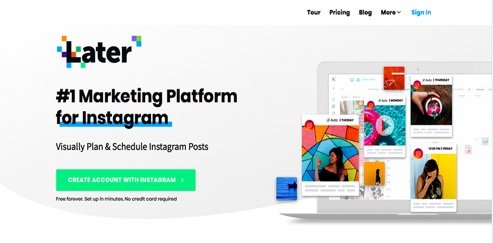 Finally we should remind that Instagram is not just a place to share your personal pictures. It is a popular social network which helps many marketers and brands in their digital marketing campaigns for branding purposes as well as increasing sale and interacting with their audience. As marketers' knowledge increase in this social network, they can comprehend this platform's capabilities for businesses and they become more successful.