It's important to be smart in getting a smart home security system. Don't expect that every smart security system will be smart enough to address your needs and guarantee your security. Always remember that "smart" is almost always just a marketing term so you can't just presume that something labeled as "smart" will be a good choice.
Here are some tips worth knowing when getting a home security system.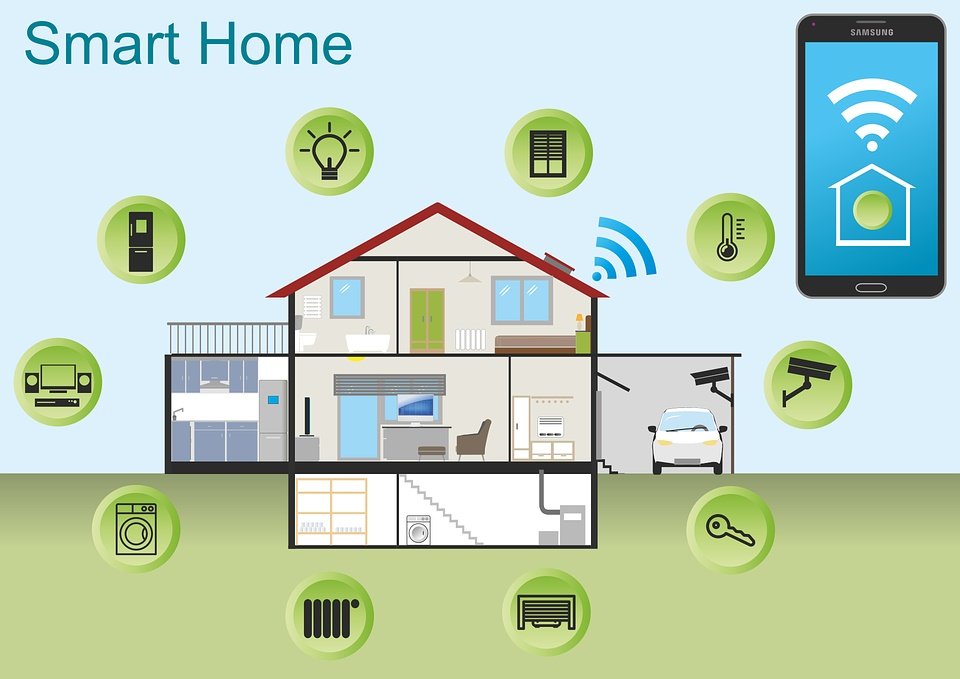 Image credit: Pixabay
1. Know what you need
There are many types of smart home security systems. They come with varying sets of features and functions. Before buying one, you need to ascertain what you really need. Examine what your home requires then look for a suitable product.
If you are not sure what your home needs, here are some features you should be looking for.
Motion sensors are used to detect the presence of someone or something and ring an alarm if there is someone or something that should not be in a certain place in your home. They can also be used to turn lights on or sound an alarm as deterrent to burglars. Additionally, they can be used to make the system power efficient. Cameras, for example, may only start recording if the motion sensors pick something instead of continuously recording and eating up power.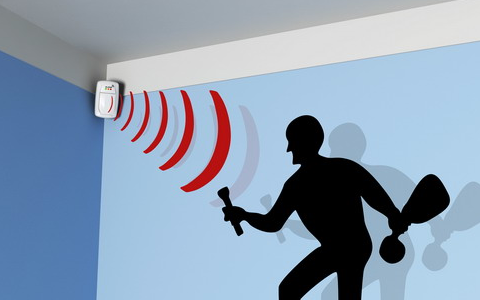 Decent camera resolution and picture quality
If your security system involves cameras, it's important to make sure that the cameras are able to take adequately clear images or videos. Likewise, it should be able to take high quality images, neither dark nor blown out (exposures). The cameras should also have night vision capabilities.
Smart locks are less prone to picking. They can also be more convenient as they may not require traditional keys.
A smart home system should never go off during power outages. It should have backup power. As much as possible, it should integrate your modem to make sure your internet connection does not go down when the power goes out.
A good smart home security system should come with emergency response features. It should alert the police or a security service provider in case something wrong is happening and you are not able to call for help on your own.
2. Read guides and reviews
If you are new to smart home systems, you likely have no idea what to look for. To help yourself get acquainted with the basic and advanced features, it would be a good start reading reviews and guides online. Just be sure to avoid those prepared by security companies themselves, as they are generally not impartial and only aimed at promoting their own products. Also, avoid those that are riddled with external commercial links and product pitches.
Unfortunately, most of the top search results you will find when you search for smart home security systems are pages from commercial sites. You need to dig deeper as you do your search online to find good references. It would be advisable to ask for insights from those who have had smart security systems installed in their homes. This is particularly important to evaluate real world performance of the system you are considering to get.
3. Burglar alarms are not smart home security systems
Smart home security systems do more than what burglar alarms do. They provide more features and benefits for the protection of your home. They don't only detect and sound an alarm for a potential intrusion or invasion. They can also be used to detect other threats to your home such as fires, increased carbon monoxide levels, or an approaching tornado.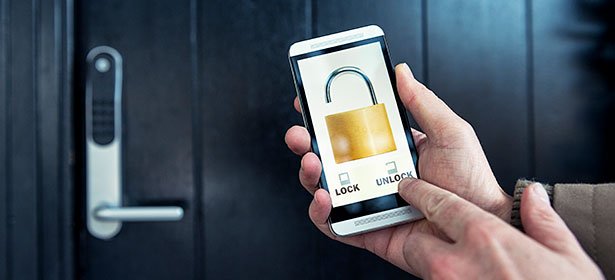 Your choice for a smart home security solution should include functions such as the ability to manage devices in your home network and to integrate with other devices. It can't be a simple alarm system. Instead, it should incorporate several security devices. Preferably, it should take advantage of the Internet of Things (IoT).
4. Ensure the security of the security system
A smart home security system should come with its own protection from possible hacking or tinkering. Bear in mind that smart systems entail connection to the Internet. If you use an inferior system created by an inexperienced company, you may just end up exposing your home to online attacks, especially for a system that makes extensive use of IoT devices. You need to make sure that your security system is not only protecting your home but also itself. Look for something that comes with a free IoT scanner, for example, to examine vulnerabilities in your system including the devices networked with it.
If you are not familiar with how to evaluate a home security system, ask for information and insights from those in the know. Read reviews and guides. Don't proceed to getting something without understanding its security features. There are many websites now that provide impartial and useful informative digital security posts you can use as guides or references.
5. Choose an experienced and reputable security products and service provider
Many smart home security systems come with extra services and guarantees from their provider. These may include emergency response and maintenance. If you are buying a security system with added services, you need to get it from one has a proven track record in providing security solutions. This is to ensure that you are getting reliable security protection and services.
Unscrupulous and fly-by-night providers may not only provide you with ineffective systems. They may also be the ones that will attack you or expose you to threats. As much as possible, buy your security system from an established provider. The price may be slightly higher but you get the guarantee of real protection.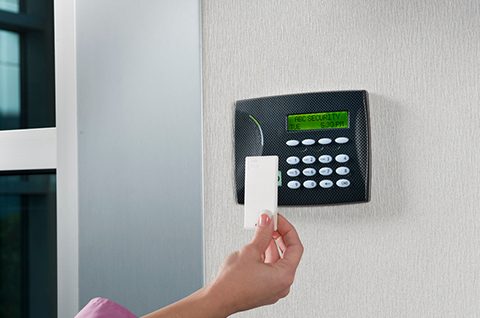 6. Only do DIY systems if you are truly knowledgeable of when it comes to security principles and strategies
Smart home security systems can be set up as a DIY project. You can buy the different parts individually and just set them up as a networked system on your own. It is advisable, however, to veer away from doing this if you have an amateur/beginner level of understanding home security concepts. Instead of protecting your home, you may just make it more vulnerable to attacks from those who are more technically knowledgeable than you.
7. Always do comparisons
Information about the different home security systems available on the market should be easy to find online. If you can't find information about a certain system, it's better to avoid it as it is likely to be a new, untested, or replicated (counterfeited) system from an unknown company that is unlikely to be reliable. Before you decide on buying a specific system, make sure you compare it to other similar security solutions. Of course, you also have to compare for cost-efficiency although you should never make price the main deciding factor.
You can't just randomly choose a smart home security system to get. Always equip yourself with knowledge and insights that will help you make a smart choice. Compare your options meticulously. Ask for advice from those who really know something about smart home systems. Don't fall for the technical jargon, misleading marketing terms, and clever sales talk.