Using smartphones is fun, exciting and convenient. We all love chatting on WhatsApp, Facebook, and many other social platforms and we frequently use autocorrect and predictive features to boost our typing speed. However, the biggest challenge for most Android and iPhone users is finding where to adjust these settings on their devices. Regardless of the Android version or iOS user, you will notice that the steps are the same, especially if your device is in default mode.
Turning Off Predictive Text in Android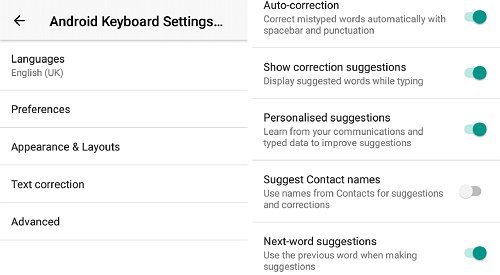 ⦁ Go to your phone or tablet setting menu and choose Languages and Input.
⦁ Tap on the Virtual keyboard under Keyboard and Input options.
⦁ Choose Android Keyboard as your default input method.
⦁ Go to Text correction and slide off the toggle near Next Word suggestions.
It should be noted from the start the steps may differ based on the keyboard settings especially if you are not using the Android-powered phone. For instance, if you are using a Samsung Galaxy phone, check under General management, Language and Input, On-Screen Samsung Keyboard, Smart Typing, and deactivate the Predictive Text feature.
Turning Off Autocorrect Feature in Android
⦁ Open your phone's Settings menu on your mobile phone or tablet and choose Languages & Input.
⦁ Select the Virtual Keyboard in Keyboard and input options.
⦁ Choose Android Keyboard.
⦁ Select the Text correction and deactivate the Auto-correction feature.
Alternative Correction Feature
Alternatively, you can use the Personal Dictionary when typing on your phone. This feature allows users to add new words which are frequently used to the phone's dictionary. You can add shortcuts or abbreviations instead of using long words.
Deactivating Predictive Text and Autocorrection on iPhone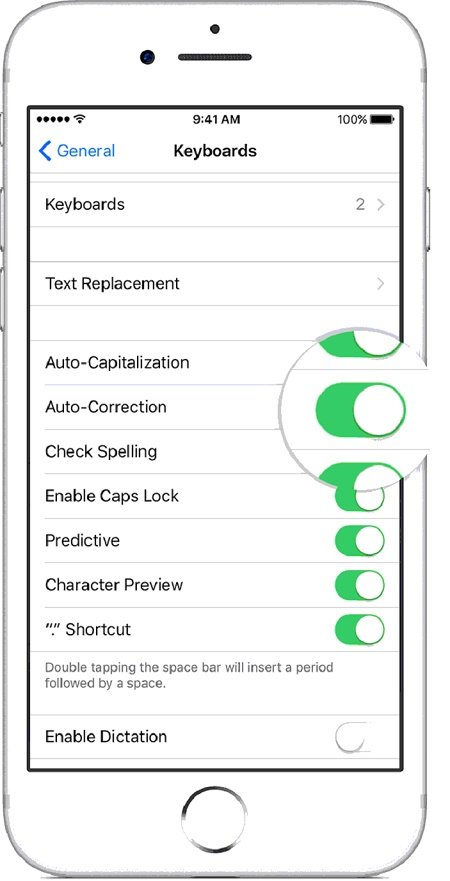 Apple has one of the most effective and smartest keyboards compared to other mobile devices. Their keyboard is built with the ability to give auto suggestions of the words you frequently use.
However, this feature irritates and it can make a user to send a message with a wrongly placed word without the intention of doing so. If you are one of those people dislike this feature and are unable to deactivate, here are simple steps with relevant screenshots.
⦁ Find the Settings Menu and tap on it.
⦁ Scroll down and tap on the General option.
⦁ Move to the Keyboard option and tap on it.
⦁ Now, toggle the Autocorrect Switch (ON/OFF), depending on your choice. The same procedure is applicable when disabling the Predictive Text.