The COVID-19 pandemic has made for challenging times for businesses of every size, with even huge corporations like J.C. Penny, Modell's, and Century 21 going under, while many others that remain open are seeing revenues drop. 
The only way for SMBs to survive is to pivot to digital to offer safe, contact-free sales and services. Digital transformation accelerated for 85% of companies, including SMBs, with 33% of SMBs offering digital services for the first time. 
And yet, the transformation is not complete. A recent survey from small business management platform vcita found that 96% of respondents adopted new digital tools over the course of 2021, expanding their tech stacks beyond what they initially needed to survive 2020. Over 97% of respondents said that these tools boost their efficiency. Nearly 92%, moreover, are optimistic about the future of their ventures.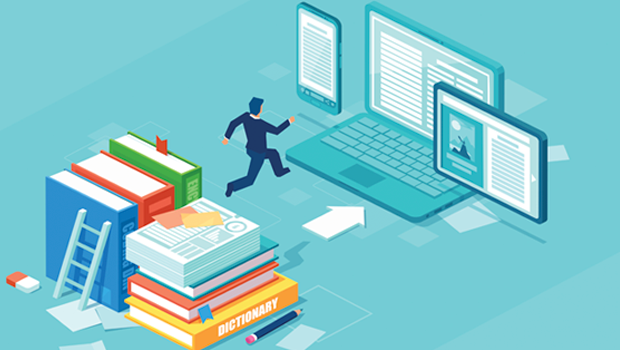 Leaning into digital transformation as an ongoing process makes sense. After all, being a digital business goes way beyond having a web presence or selling goods with an online store. 
A truly digital business uses technology to drive value for customers throughout their purchase journey, including streamlined digital communications from marketing to online scheduling and post-purchase support; digital services like online consultations; and digital workflows that make the business more efficient behind the scenes, like automated invoicing and payroll management. 
According to an earlier study from vcita, in the wake of COVID-19, 14% of SMBs began offering online group events, and another 10% offered online and digital group events. SMBs have shifted to deliver online courses, digital challenges, and virtual consultations, with 83% of business consultants and 40% of fitness consultants agreeing that phone or online appointments are the preferred option for their clients. 
SMBs often lag behind in the digital race, largely because of their size. Businesses that are still small enough to manage things manually don't feel the same pressure to use digital tools. But the sooner and smarter you make the switch, the better it will impact your growth. 
Here are some things to keep in mind when choosing how to make your business more digital. 
Set Goals for Digital Growth
Going digital is the means to an end, namely greater business growth. It's not the end in itself. Start by thinking about business goals, so that you can look for the best ways that digital can help you achieve them. Don't forget to set measurable KPIs too, to track progress.
"Most enterprises need to transform complex solutions and, therefore, need larger budgets and typically have a longer runway to get it right. However, the opposite is true for small businesses," notes Preethy Vaidyanathan, CPO of Tapad. "They have smaller budgets and a shorter time period to transform. As a result, simplifying digital transformation to focus on the most important areas to integrate digital technology (versus all areas of the business) and having a tailored playbook is critical for their success." 
By setting business goals, you can identify the areas that need digital most and have the most potential for RoI. As well as the obvious boost in revenue and cutting costs, showing a quick return on investment helps convince your employees about the value of running a digital business and enlist their support.
Look for Integrated Tools
There's a wealth of digital tools and platforms out there, all of them promising to make your SMB life simpler and help your business grow. With free basic plans and low subscription costs, it's easy to get carried away, like a kid in a candy store. 
But if you select tools that only work in isolation, you'll end up with a confusing, disconnected jumble of digital platforms. As frustration grows over constantly having to log out of one tool and into another, you'll risk making business decisions based solely on which tool you're logged into at the moment or where your data is stored. 
Neil Patel advises SMB owners who are choosing time trackers to "Look for the product that has what you need out of the box or connects with the tools you already use to manage your schedule." Find tools that integrate with each other, like time trackers that connect with your calendar app to automatically send reminders, or with invoicing platforms to automatically pull timesheet data into your invoices. 
Begin with the Customer
Customer experience is what drives business growth – digital tools and digital strategy can't drive growth on their own. While new software can be flashy and exciting, remember that your primary reason for going digital is to better serve your customers.
"Consumers want valuable solutions to their problems fast," says Eran Halevy, a data security consultant, and user acquisition expert. "If you understand clearly the problems of your customers and offer them a customized experience that can solve their problems, they will become your loyal customers."
To keep your digital transformation customer-focused, begin by mapping the entire customer journey from a customer perspective. Track every touchpoint, including post-sales customer support. Make a note of every place where there is friction or frustration because those should be your focus points for implementing digital solutions. 
Remove Silos Within You

r Organization
Even small businesses can become siloed, with data, processes, and collaborations only taking place within small and isolated areas. Siloes cause you to lose out on the innovation that grows from diverse opinions, and the barriers between departments can hold you back from finding the best-integrated tools since each team tends to choose their preferred tool without thinking about cross-department collaborations. 
Data silos also prevent different teams and employees from accessing insights that could help refine their decision-making. Allowing such silos to become entrenched will handicap you when you want to use advanced data analytics, which requires easy access to all your data. 
To prevent this, it's best to move as much of your work as possible to the cloud, to ensure that everybody can access all your tools, data, and processes from anywhere. 
Hire Experts
Managed IT service providers (MSPs) are well-positioned to provide guidance and advice to businesses undergoing digital transformation. They can assist their customers in navigating the process, connecting more quickly, working more effectively, utilizing technology more efficiently, marketing their products rapidly, and doing everything more cost-effectively.
Digital transformation is a long-term project that happens in phases. Instead of attempting to do it all alone and at once, businesses may swiftly and effortlessly initiate digital transformation journey through smaller initiatives with the assistance of an MSP. 
Consequently, MSPs can assist customers in hastening their digital transformation while decreasing their overall expenses.
Digitalization Is a Key Growth Lever in 2022
No matter how small your business, in 2022, digital strategies and tools have become pivotal for growth. By setting strategic goals, taking a customer-centric approach, removing silos, and choosing the right tools that integrate with each other, your SMB can adopt digital tactics that help it thrive and expand in 2022 and beyond.