In today's business world, technology has become an integral component of nearly everything you do. From taking care of the customer to selling products, to handling financial accounts, technology truly is the backbone of any successful business. But have you thought about how technology can help boost employee performance and morale? Technology is a blessing for many companies and the way organizations use it can have a meaningful impact. Something as simple as cloud-based file sharing or allowing employees to work from home using web conferencing technology can go a long way toward improving morale. But there are plenty of fantastic options for enhancing the employee experience—and increasing the value of your own operation—by leveraging technology appropriately. Here's how to use tech effectively to help enhance your employees' performance and help them help you succeed. 
Using Technology As A Conduit For Change
At its best, technology should be used as a conduit for change. There's no doubt that technology has become a massive part of our lives for work, home, and play. Using it as  a conduit for change in both our personal and professional lives seems like it was meant to be. In your personal life, you might use different kinds of tech to connect with friends and family around the world. It's also useful for health and fitness. But tech truly has a chance to shine in our professional lives. Using technology to stay connected with colleagues, clients, and customers means you can focus on getting things done and meeting goals.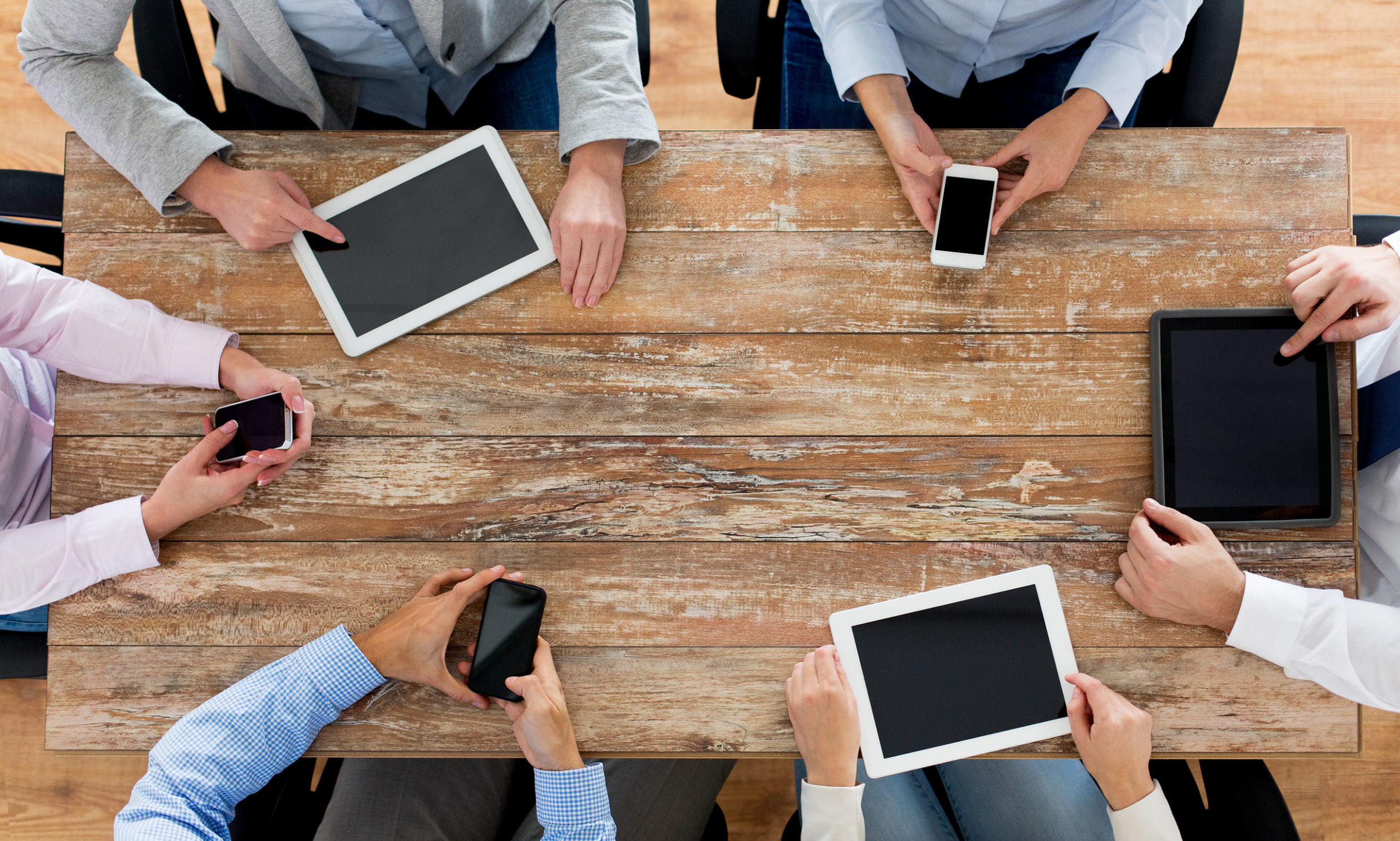 Use A Candidate Management System
Another good way to leverage technology to your organization's advantage is to use a candidate management system. Doing so will help you better assess candidates, develop a talent pool, and gain insights from skills-based assessments that can ultimately help you choose the best candidates for roles within your organization. Tracking and managing candidates is a time-consuming process. Using a candidate management system means you can focus more on selecting high quality candidates and less on finding them. A good CMS can help you develop a talent pool, set up interviews, track every step of the onboarding process, and also double as a performance management system. Using one of your businesses is an ideal method for finding and recruiting top talent with ease.
Better Communication Through Technology
Any business manager will tell you that communication is the key to success in any endeavor. Using technology to facilitate better communication is critical in enhancing employee performance and running a business successfully today. Organizations can also use technology to improve productivity and communication. With time-saving tools like online calendars or task managers, instant communication, video conferencing, and much more. Technology has become an essential part of how we live and work today, so using it effectively to strengthen your employee relationships is crucial to your continued success.
Employee Recognition Platforms
Implementing a recognition program isn't going to do a bit of good unless you have a high quality, preferably cloud-based platform for employees/managers to use as a means of recognizing employee performance. A quality employee recognition program serves an integral function at any company. The ability to harness and power your employees with social recognition is a wonderful way to improve morale in a business. When employees can recognize one another's accomplishments, in real time, while also providing/receiving feedback for their work, it creates a tremendously positive environment that's conducive to running an effective operation. Happier employees leads to better work-life balance, which ultimately leads to a much improved company culture. When employees feel engaged at work, they're more likely to stick around for a while, strive to do their best, and learn to thrive within the organization. Workplaces should feel democratic and inclusive. Using social recognition between management, employees, and peers supplies a direct link to more happiness and job satisfaction at any organization, across numerous industries. 
Integrated Performance Management

No one likes an annual or semiannual performance review. They're outdated, unhelpful, and occasionally even biased. Per the Harvard Business Review, most current employee evaluation processes are flawed, biased, and don't really help the employee grow. In theory, a performance evaluation makes sense. The manager takes a look at the candidates performance, productivity, and other factors then writes up a simple report detailing some feedback. But therein lies the problem. Evaluation forms are based on broad criteria and don't really consider specifics or individual qualities/achievements. Without some structuring and guidance, people might look at other factors—factors that aren't truly indicative of their performance—when doing an evaluation. Choose performance management systems instead. Such systems help managers actually develop employee skills and talent. It fosters an atmosphere of exceptional communication and feedback that truly helps employees grow. In performance management structure, organizations use concepts like planning, goal setting, monitoring, development, training, check-ins, and feedback to help employees grow. Going this route can be beneficial for employees and employers, reduce employee attrition, and ultimately create a positive and welcoming environment for everyone.