These days, more and more businesses are getting involved in the global marketplace and trading internationally. Whether it's selling their goods overseas, or outsourcing functions to cheaper, foreign countries, even a humble-sized business may find itself receiving foreign currency payments or making large sums of international money transfers. However, business money transfers can soon become expensive and in order to save costs, a sensible business operator needs to shop around to find the best currency providers.
In this post, we are going to take a look at the best way to transfer money abroad, the best way for receiving a large sum of a business transactions, and the best way to make business payments abroad in 2022.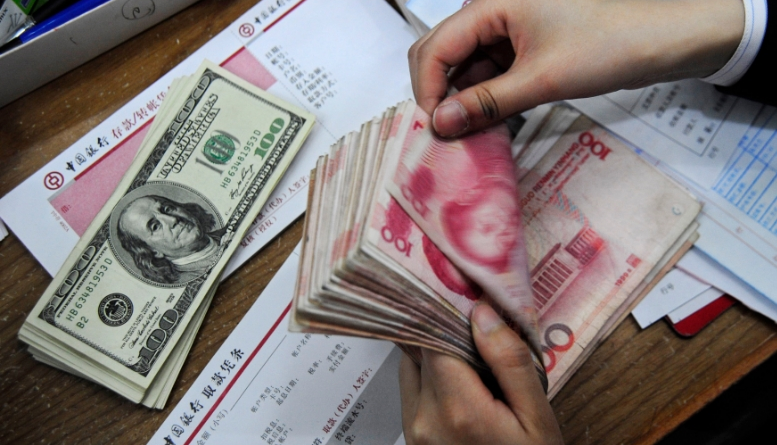 Receiving Foreign Currency Payments and Making Large Sum International Money Transfers via the Banks
If you have ever made or received a payment from another country using your bank, then you may have noticed that there are some significant costs involved. This is because whenever banks process or handle an international payment, they charge fees.
Firstly, banks apply a handling fee that can be a fixed amount (generally ranging from anywhere between $2.50 – $15) or it could even be a percentage of the transfer amount. Furthermore, each and all banks involved in processing an international transaction charge a fee which means that the sender's bank, the recipient's bank and any intermediary banks are all taking a cut. It is not unusual for the banks handling fees to add up to $10 – $20 which seems absurd for a transfer of a few hundred dollars.
But that's not all. In addition to the handling fees, the banks also like to make some extra money on the currency exchange rate. When account holders nominate their bank to handle an international transfer the bank gets to decide what exchange rate to use and they always choose one which allows them to make a little extra on the transaction at the expense of their customer. To offer an up to date example, the current XE exchange rate for USD to GBP is $1 = £0.80 whereas the global mega bank HSBC is offering a rate of $1 = £0.78 – a mark-up difference of over 2%. If we scale that up, then a business that needs to send $100k could end up losing in excess of $2000 down to bad bank exchange rates.
Put simply, relying on the banks to handle international payments and foreign currency transfers is bad business for any business.
Alternative Currency Providers To The Banks
The good news is that the days of banking hegemony are over and savvy business owners can save valuable dimes and dollars by seeking out cost-effective alternatives.
Firstly, a business that needs to make or receive an international payment, has the option of opening an account with a money transfer specialist. As the name suggests, these are companies whose primary function is to handle money transfers and they are able to offer faster and cheaper services than the banks can offer, most of the time.
In addition to money transfer providers, any business that engages in a lot of international payments or foreign currency exchanges has the option of engaging a currency broker or even an FX specialist. A currency broker can help a business to obtain very competitive exchange rates when buying large amounts of foreign currency and an FX specialist can help them to 'hedge' their forex needs by offering multi-currency accounts or forward contracts.
The Best Companies For Business Money Transfers 
The forex and money transfer marketplace is a buoyant one at present. However, these are some of the best-regarded companies for business money transfers that we have come across.
Founded back in 1998, OFX has risen to become one of the biggest fintech companies in the world today.  They primarily serve business clients who have an overseas payroll or foreign customers to pay. OFX aspires to offer its clients "bank-beating rates" on both transfers and forex.
They have an extensive global presence and a network of offices that straddles Australasia (where they were founded),  Europe and North America.
Note that OFX are a B2B specialist which means they are used to handling large volume amounts and repeat clients. As such, they may not be the best option for businesses who only engage in the occasional, low volume money transfer.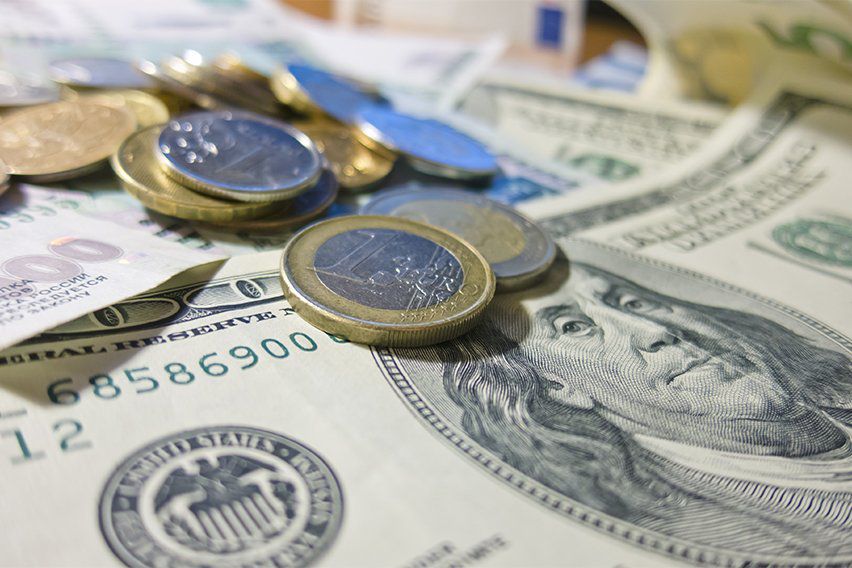 Founded just 10 years ago as Transferwise, Wise has risen fast to become one of the most exciting fin-tech companies in the world. Wise initially established themselves by offering a user-friendly interface along with fast, low cost transfers.
Wise offers both business and personal accounts and has proven very popular with freelancers and international travellers.  Whilst they were founded purely as a money transfer service, Wise are now multi currency accounts in a large number of different currencies. This makes them an excellent option for any business that regularly transacts in certain currencies and would like to keep a balance in a few different currencies.
Founded in London, WorldFirst has offered money transfer and forex services. Like OFX, they specialise in serving business customers with things like overseas payroll and paying offshore clients. WorldFirst also works with a lot of online traders.
Note that WorldFirst do sometimes charge international payment fees which range from around $2 – $20 depending on the type of payment being made. However, their foreign exchange fees are very competitive, capped at 0.75% of the total transaction value.
The multinational giant Moneycorp is a subsidiary of the Bridgepoint  group which is a true financial services titan. They offer excellent and competitive international payment and foreign exchange services to both private and business customers and have helped move billions of dollars around the globe.
Whilst Moneycorp offers clients the option to make payments to over 190 countries without incurring bank transfer fees whatsoever, they do apply a slight mark-up on forex rates.
Final Thoughts
To summarise, the best way to transfer money abroad, the best way to receive money from abroad, and the best way to make business payments abroad is to avoid the banks!
Using the banks to make business money transfers and large sum international money transfers can prove very expensive for a business. However, as we have demonstrated here, there are a number currency providers out there offering much better value. Whether your business is receiving foreign currency payments or running an offshore payroll, the service providers we have listed here will be able to help.