Are you looking and all those gorgeous green screen videos on TikTok and wondering, "How do I use Green Screen on TikTok?" Traditionally, the green screen effect is achieved by using an actual green screen behind the subject when filming them. Fortunately, you can get a green screen effect on TikTok without using this conventional background because the effect is readily available on the platform. You just have to know where to find it. This article shows you how to use a Green Screen in a TikTok video you're about to shoot. Are you ready? Lights, camera, ACTION!
Easy Steps for Getting and Using Green Screen on a TikTok Video
The sequence of actions to select and use photos or videos as your background using the green screen effect in TikTok is quite simple. All you need to do is have a few photos and videos ready in your TikTok media library or Gallery/Camera Roll and make sure you have the latest version of the app. When you're ready, proceed with these steps:
1. Open the app and tap on + to start a new video post.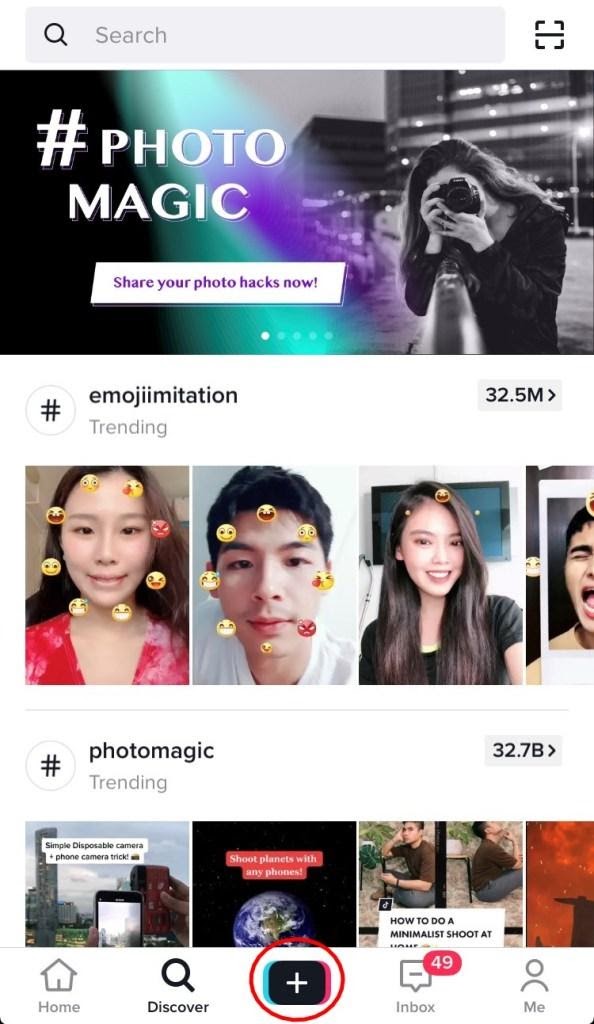 2. Next to the big red Record button at the bottom, you'll see the Effects icon. Tap that.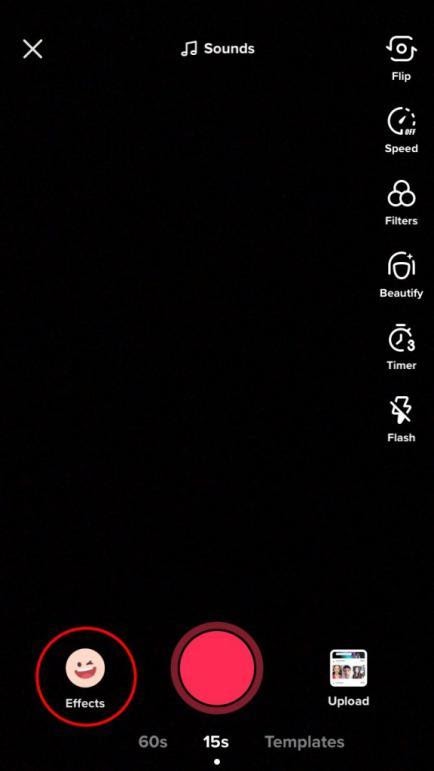 3. Now, in the Hot section or a separate Green Screen section (depending on the app version), you will see several options. Of these, the two you are looking for are the one with the two overlapping photos icon and the one with the video player icon.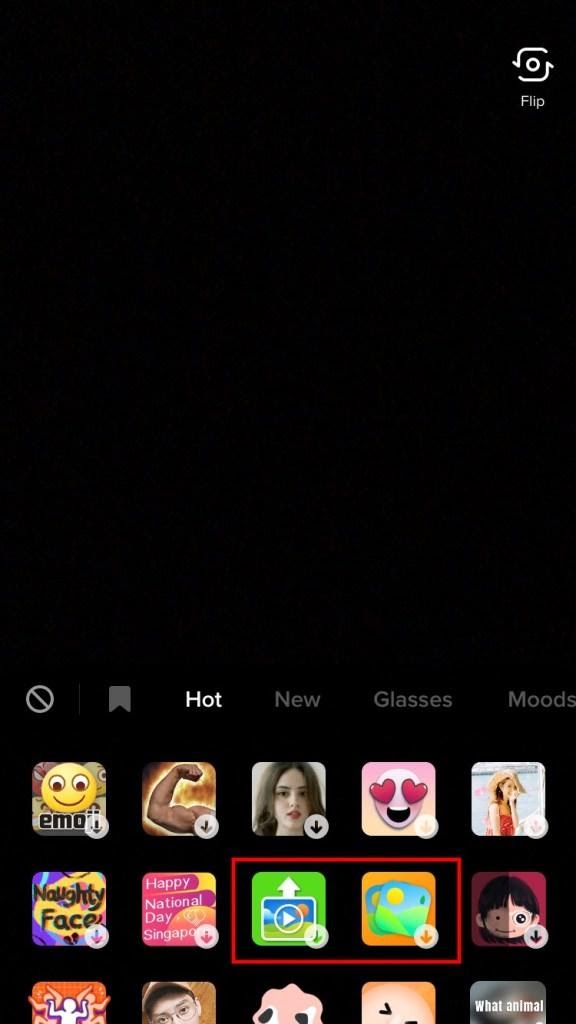 The first can be used when you need an image background and the second is for a video background. As mentioned earlier, these backgrounds should be available in your media library before you start this process. Tap on one of the options.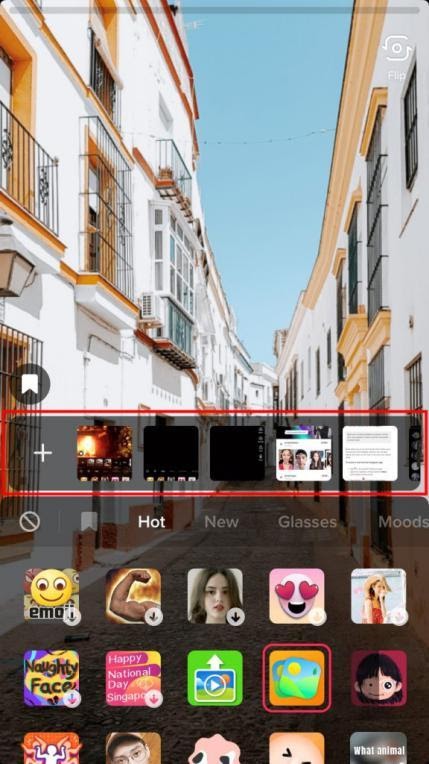 4. You can now choose the photo or video for your background before recording the video. To do this, tap one of the available photos or videos. You can also tap + to bring one in from your Gallery or Camera Roll.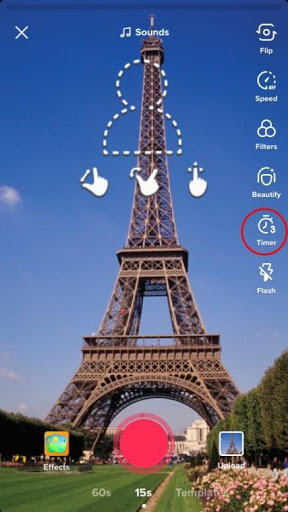 5. Once you have chosen the background, you will be able to position the overlay to be recorded. This will put a placeholder on where the recorded video will 'sit' within the background. You can resize it and reposition it as you like.
6. The next step is to set a timer for the recording if you need it. If you are using multiple photos or videos in the final clip, limit the recording duration so it stops after the required time. This will help you keep the total duration within the acceptable limit on TikTok. Now tap the Record button and record your video. While in recording mode, you can double-tap the screen to show or hide the recorded part of the video.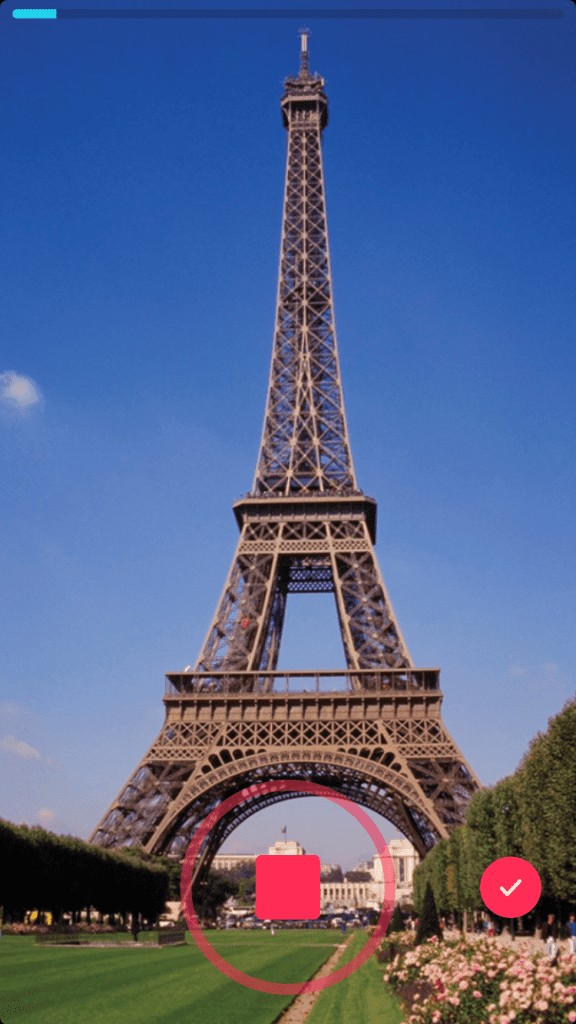 7. If you want to record another portion with a different photo or video, tap the Stop icon but DO NOT tap the Tick icon.
8. You can now select another background and record the second portion. Once you have recorded all the portions, tap the Tick icon to save the video for posting.
Using these easy steps shown above, you can record amazing-looking videos that show you against different photo and video backgrounds. You can even mix up static images with videos to make it look more dynamic. In addition, you can apply various filters and effects, and even speed up or slow down the video before you post it.
A Better Tool to Make Edits to a Video and Make Your TikTok Video Go Viral
If you've already created a video for TikTok but you haven't posted it yet, we recommend using a desktop app like iMyFone Filme to make various edits that will really make your TikTok video stand out once you post it. Here are some important features that will help you make it happen:
Transitions and Filters: Adding professional-looking transitions will make your videos look more polished, and Filme has plenty of transition and filter options for you to choose from that will add the style factor to your content.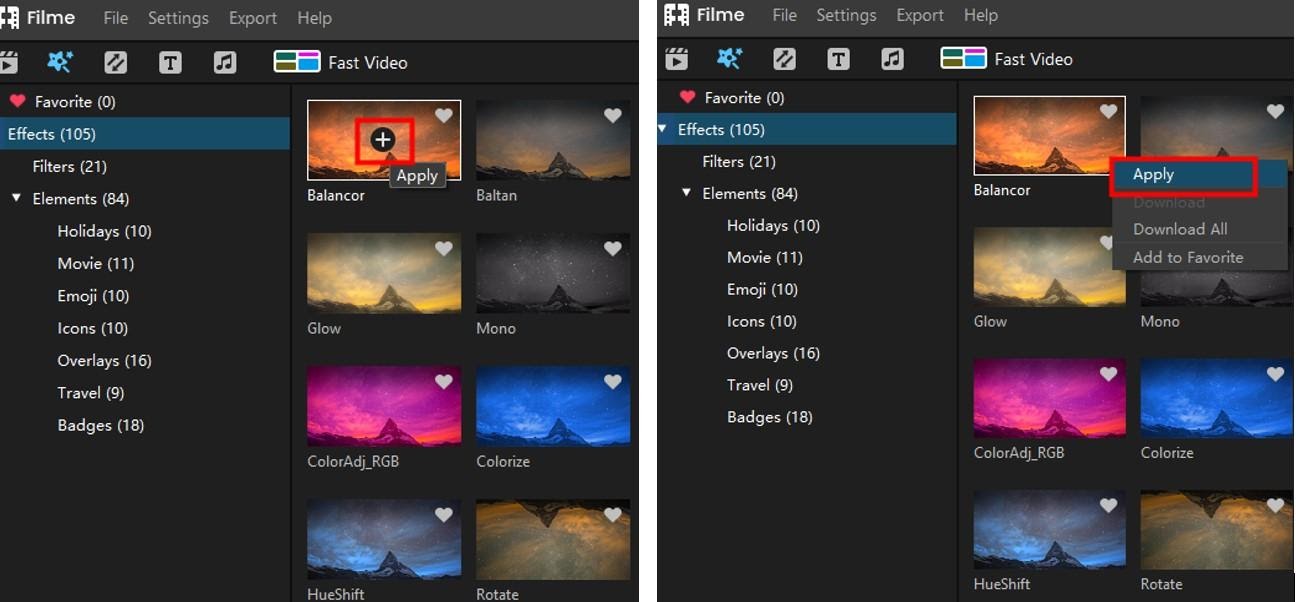 Funny Text Animations: The text effects can be integrated with animation to make videos look more lively and help you communicate better with your audience.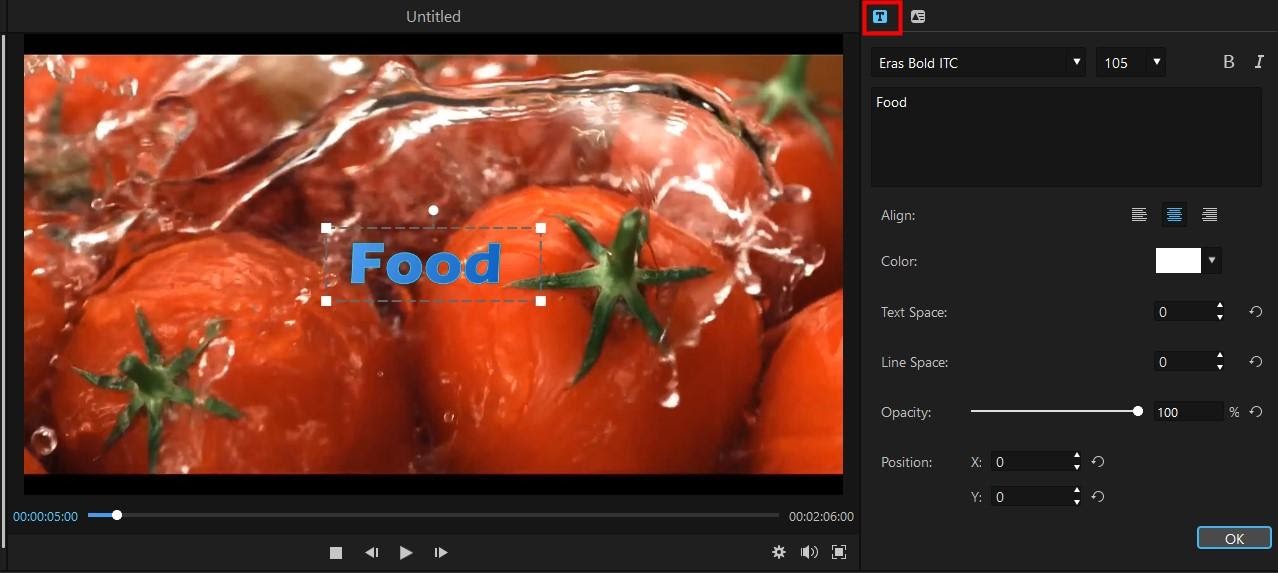 Royalty-free Audio: Use the extensive collection of audio tracks to enrich the video experience. You can use what's available or upload your own media for this purpose.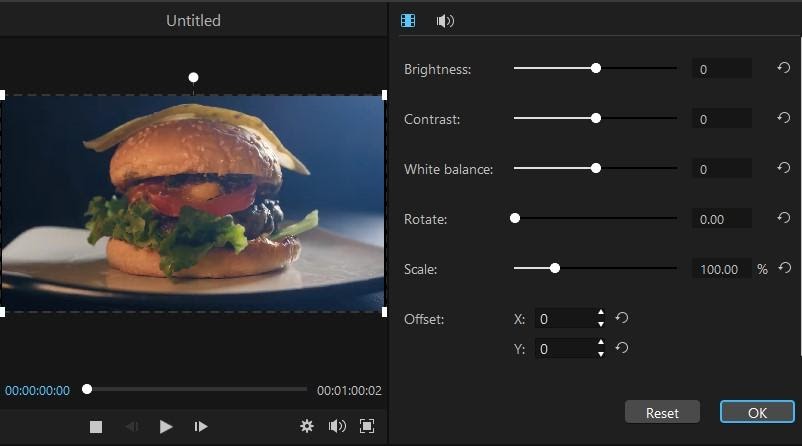 Bonus Tips – How to Improve Green Screen Effect for TikTok Video
Tip #1: Use a Video Editor to Add Effects, Filters, and Edits
Using a desktop video editor like iMyFone Filme gives you more control over various aspects of your video. You can split or merge clips, add overlays, use attractive effects, control the speed, trim out unnecessary bits, use the crop, pan, and zoom effects to focus more clearly on the subject, add titles and subtitles to engage the audience, use audio tracks to stimulate the senses, and much more. It also gives you control over editing aspects like brightness or color control. Using these tools will give your final video file a much more professional look that is designed for virality.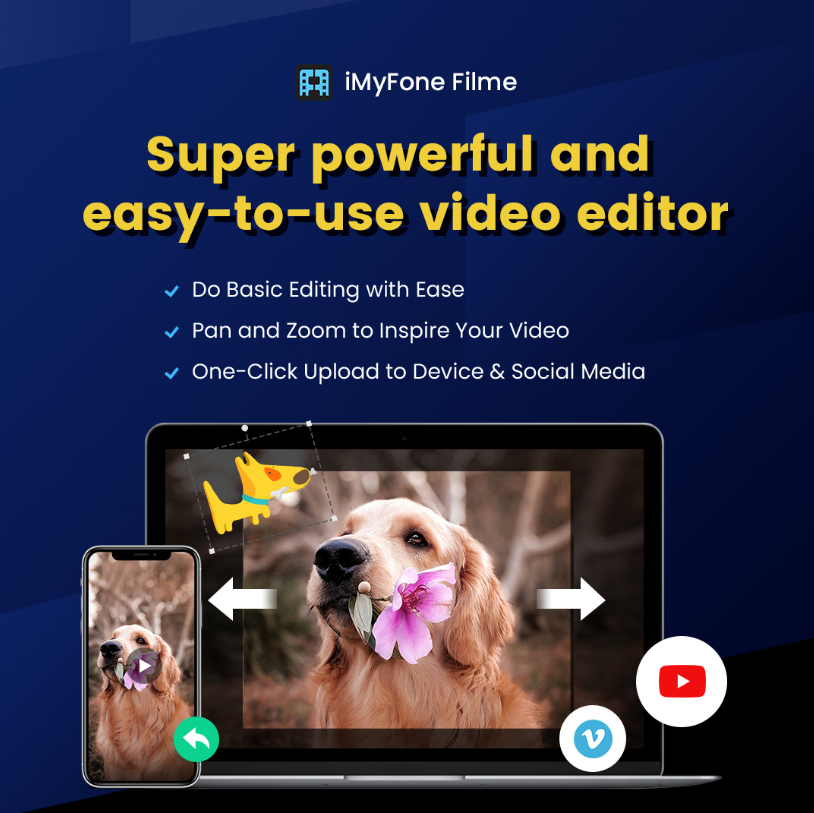 Tip #2: Use Popular Themes as your Background for the Green Screen Effect on TikTok
Bringing in elements from popular gaming titles like Minecraft or Fortnite will help your videos attract a particular type of audience. You can also think of using cartoon character themes, scenes from famous movies, etc. Alternatively, you can use funny GIFs or video memes at the beginning of your videos. The choices are endless for you to be at your creative best. Remember, only the funniest, most well-made, and most professional-looking videos will go viral, so give your video that chance.
Tip #3: Where to Get Great Green Screen Background Photos for Free
Since you need your own backgrounds for the green screen effects, why not download them in advance from popular photo-sharing sites that offer these for free. Websites like Pexels offer over 10,000 different image backgrounds that are perfect for green screen videos. You can choose from interior and exterior shots, forests, gardens, waterfalls, textured backgrounds, and much more. They're all available in high resolution, and you can filter them out by aspect ratio as well. You can also crop them to get the right size for your TikTok green screen video background. Using them will bring rich colors, textures, and scenes to your video posts.
Conclusion
No more worrying about boring backdrops for your TikTok videos. Using these green screen background tips and tricks, you can sit at home in Taiwan and make a video that looks like it was shot live at the Eiffel Tower! Get Filme as your trusted partner and you're all set to become the next TikTok superstar!