The deleted or lost files in a SD card can be recovered by data recovery software. In this article, we will show you an easy method to completely recover deleted SD card files or recover lost files from a formatted SD card. 
Do you know how to recover lost files from SD card? For people who use cellphones or camera with a small internal storage capacity, a memory card is still an alternative. Moreover, the size is now large, up to hundreds of GB.
Talking about memory cards, lots of people who save photos, videos, PDF documents and the like there and then disappear because they are deleted or formatted. That's why it's no wonder, nowadays many people are looking for ways to recover deleted files from memory cards. You also can find SanDisk repair software to help you repair a corrupted SD card.
Recover lost files from SD card with Do Your Data Recovery
Restoring deleted files, photos or videos from SD Card (Memory) is possible because I have tried it myself. And for those of you who are in need, here I want to explain the tutorial as completely as possible.
Download and install

Do Your Data Recovery

to recover lost files from SD card.

Select the location to be scanned. Make sure the SD Card you want to recover is properly installed on your computer.

Select the drive then click Scan and select what file types you want to scan. You can choose Images, Videos or other file types. You can select more than one file type.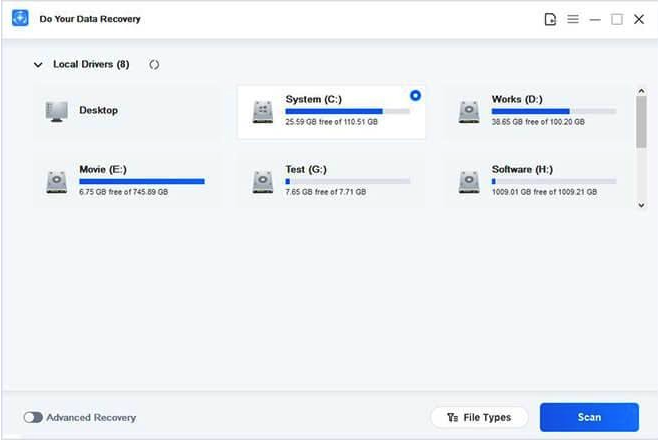 Do Your Data Recovery will perform a scanning process to determine whether there are some deleted data that are recoverable. At this stage you have to wait but not long, only about 5 minutes.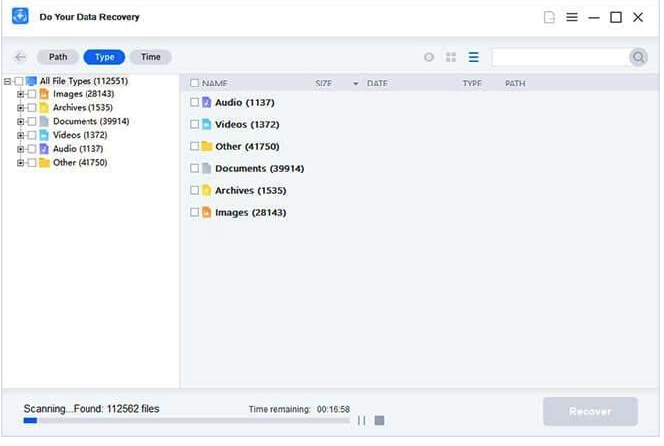 After the scanning process is complete, you will see several files that have been successfully detected and the files will appear on the screen. Please select from the list of files that you will recover. You can also select all data if you wish to recover them all.

Done, now you have successfully recover lost files from SD card.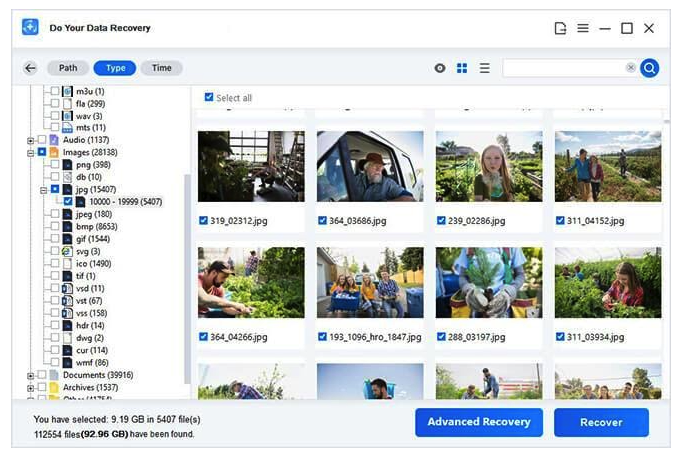 Why is Do Your Data Recovery highly recommended? This is because Do Your Data Recovery provides several conveniences and security that are not provided by other software in terms of data recovery. The following is a review of why Do Your Data Recovery is highly recommended.
Safe
Do Your Data Recovery does not interfere with the recovery system on the computer and does not damage the registry. This is very safe because it means that you won't have any problems with the data layout on the system on your computer.
In addition, Do Your Data Recovery does not transmit any data to third parties without your knowledge. So data theft is something that is not possible here.
Fast
Software recovery in general can take up to 30 minutes or more for just scanning. However, with Do Your Data Recovery, you can do it very quickly and you only have to wait a moment.
Not Limited to Drive Types
This is another advantage of Do Your Data Recovery where you can choose a variety of drives to recover and it's not limited to a few types of drives. This is of course very convenient.
That's all about it. Hopefully this tutorial about how to recover lost files from SD card with Do Your Data Recovery will help you with this situation.