WhatsApp has become such a universal communication platform that almost every device has it installed! If you are giving a smartphone to your children, it's also likely that they would install the same. And, that is an instance when you should think about spying on WhatsApp messages.
You should know, or at least have an idea about, who is contacting your children. Just so you know, there are so many traps in the web world as much as there are positive impacts. To make sure that you can make the discretion, you should know some ways on how to monitor WhatsApp messages.
There was a time when you needed to be a hacker for spying on someone's WhatsApp messages, but that is an old story now. There are some easy-to-use tools like SpymyFone at your disposal. In this article, we have prepared a step-by-step guide on how to spy on WhatsApp messages using SpymyFone.
What Is SpymyFone?
SpymyFone is a smartphone monitoring solution that is available for iOS and Android. It means you can use SpymyFone to understand and monitor what a person is doing on their smartphone — such as the messages they are sending, photos they are taking and calls they are making. As it happens, you can use the same tool to spy on WhatsApp messages someone is sending or receiving — almost real-time.
Just so you know, SpymyFone is one of the most reputed and trusted smartphone monitoring software out there. It means you don't have to worry about privacy concerns. Only you will have access to the data that you are spying on — that is unless you decide otherwise. In any case, let's move on and check out the easy process of setting up WhatsApp monitoring via SpymyFone.
How to Spy On WhatsApp Messages Using SpymyFone
There are two sections involved — Set up and Monitoring.
First of all, you have to sign up for SpymyFone and choose the desired plan. The service may offer different plans and pricing, depending on the type of data you want to monitor.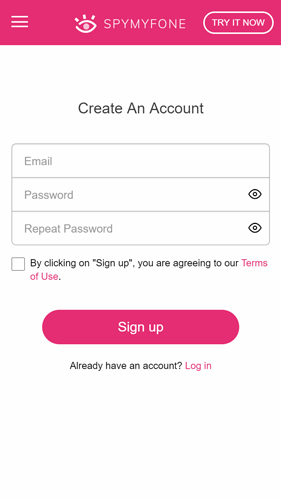 In this step, you have to activate the SpymyFone account and provide some information. You have to provide details such as the Gender and Age of the targeted user, along with the platform you want to spy on.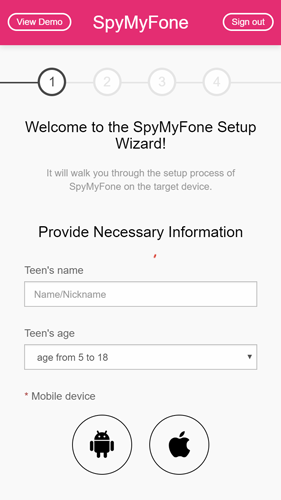 This step actually requires you to have physical access to the targeted device. You have to take the phone and open the official website of SpymyFone and download the program.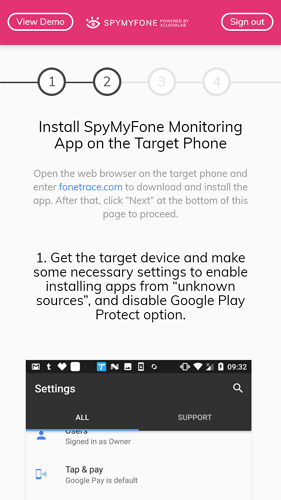 Make sure you enable 'Unknown Sources' and finish the installation of the app. Once installed, SpymyFone will hide itself — no one would know that you're monitoring a smartphone.
By the way, you don't need these many steps if you want to spy on an iPhone or iPad. Instead, you can simply log in using iCloud credentials and SpymyFone would sync everything for you.
In this step, open SpymyFone and log onto the Dashboard of the service.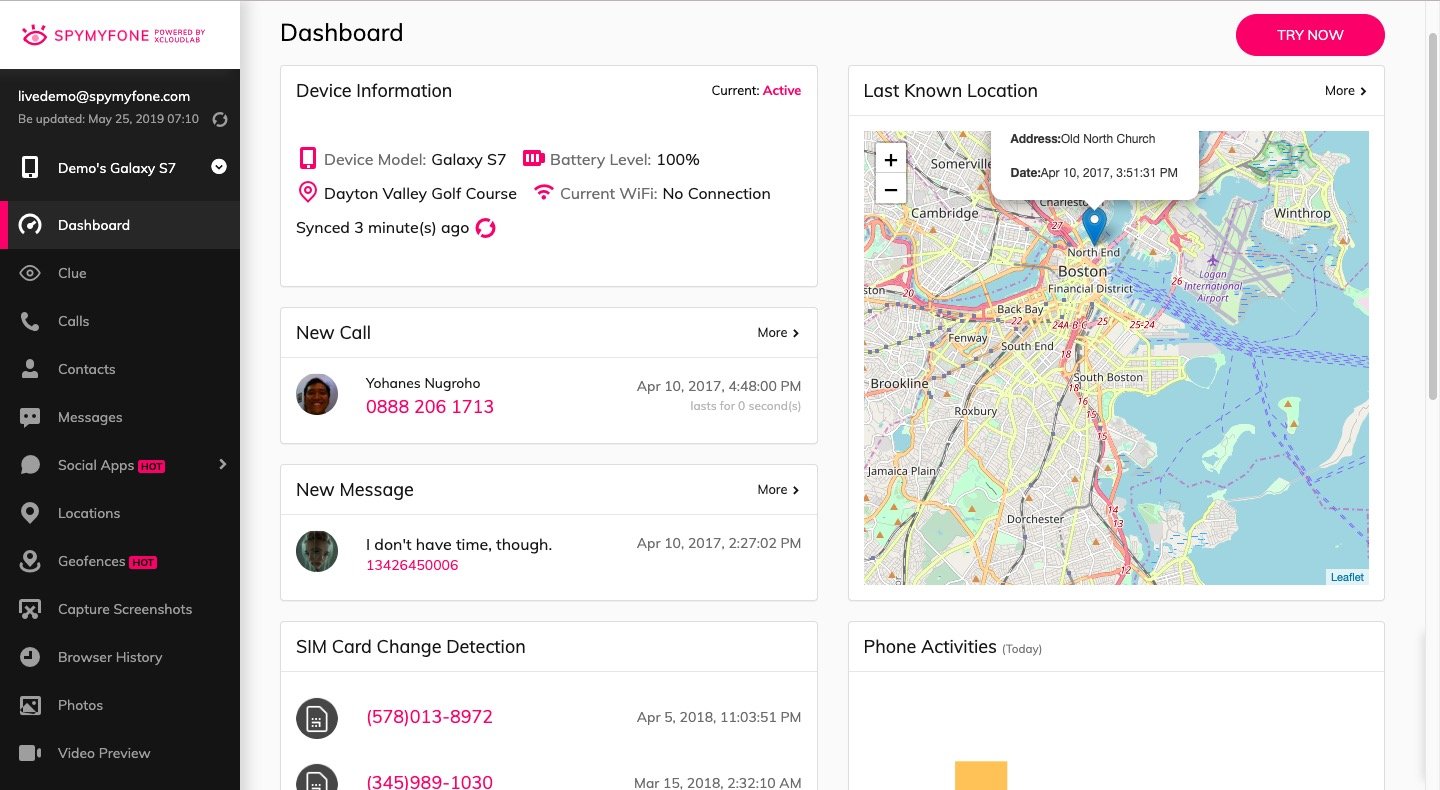 This may take some time, because SpymyFone needs a few seconds/minute to sync data between targeted device and servers.
Now, go to the Sidebar and click on Social Apps button.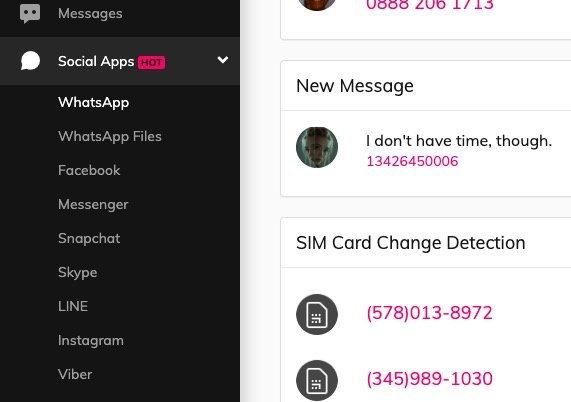 From the drop-down menu options, choose WhatsApp.
In this step, you can see the whole interface of the WhatsApp monitoring in SpymyFone.
As you can see, the interface shows you some important data, such as the sender details and all of the text-message exchange.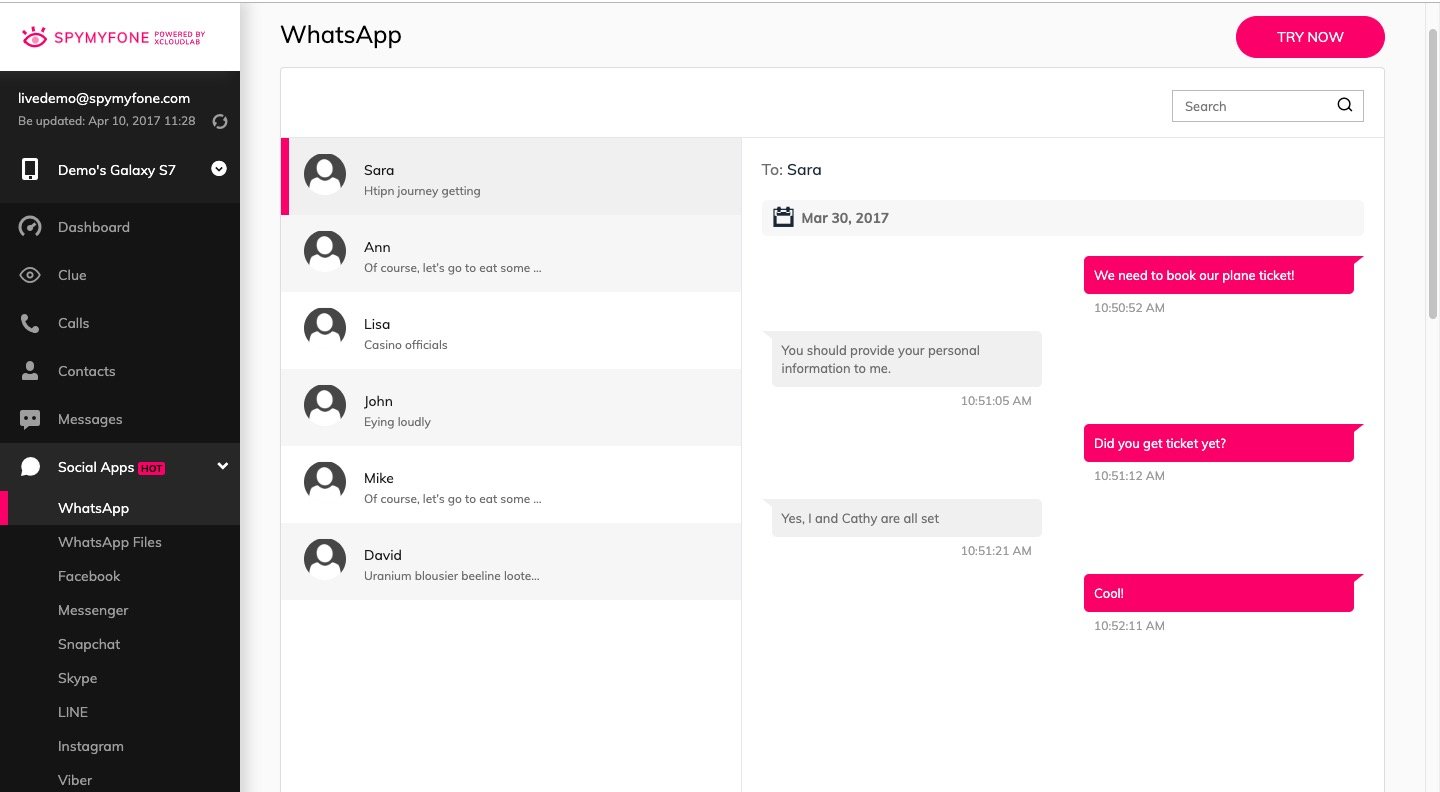 Pretty cool, huh?
By the way, SpymyFone has an additional section named WhatsApp Files as well. Obviously, this will be where you can spy on all the files your kid has exchanged with others. Altogether, the WhatsApp spy that we can find in SpymyFone is super-cool.
The Bottom Line
At the end of the day, SpymyFone is the best way to spy on WhatsApp messages without causing much issue to the privacy of the user. On a legal note, make sure that you are the sole owner of the smartphone you are putting under surveillance. Otherwise, you may be rendered punishable in some of the legal jurisdictions. If that's not the case, here we have told you the easiest yet most effective way on how to monitor WhatsApp messages that your kid is sending or receiving. In case you want to take some action, SpymyFone has some remote control options as well.