So, you want to make money blogging or by building a successful online store? Just like starting any other business, location should be one of your primary concerns. Your domain name is not only your address, or location, it is also your virtual storefront, and the first impression website visitors will get of you.
Choosing your domain name is one of the most important things you will do. Although they can be changed later, the process is complex and you can potentially lose readers if you do not make the move properly.
Here are some important considerations when choosing a name for your blog.
What You Do vs. Who You Are
Your domain name needs to make sense for someone who searches for you. This means you have choices: your domain name can be about your business of blog theme or it can be your own name.

The advantage of this approach is that your name is unlikely to change, even if you change businesses or what you blog about. This gives you a certain amount of freedom to experiment with different blogging approaches. The drawback is your website is not specifically targeted and can be difficult for users to find unless they are searching specifically for your name.
Your Business or Blog Theme
This makes it easier to optimize your domain name for search as you can include keywords related to your business or blog theme in that name. However, this means that if you decide to change the blog topic or your small business, you may need to purchase a new domain name and redirect the traffic from your old one to the new one.
However, you decide to focus your domain name is up to you, and what works for one person may not work for another.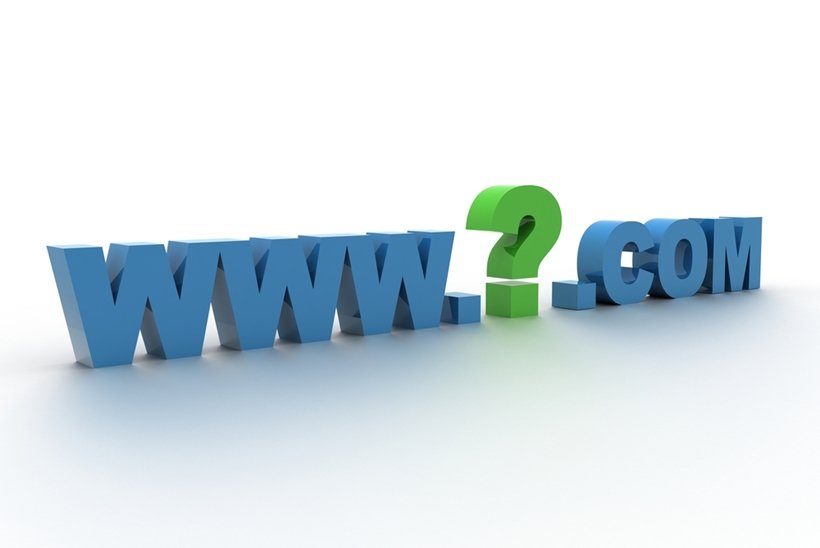 Check Availability
Once you have decided on your domain name you need to see if the name is even available. You can do this by using a domain name search tool. Using Google is one solution, but it does not offer a complete picture, as some domain names may not be active, but an individual or company may own them.
Although you can sometimes buy domain names that are held by another company, they are usually more expensive than those that are publicly available, and the difference can be hundreds of dollars in initial cost.
Abbreviations and Name Confusion
Before you close out the domain name search tool, be sure you run the name of your site by several people to make sure that any abbreviations that might be included in the name do not spell out anything unfortunate or inappropriate. Also make sure that your name, when run together, is also appropriate.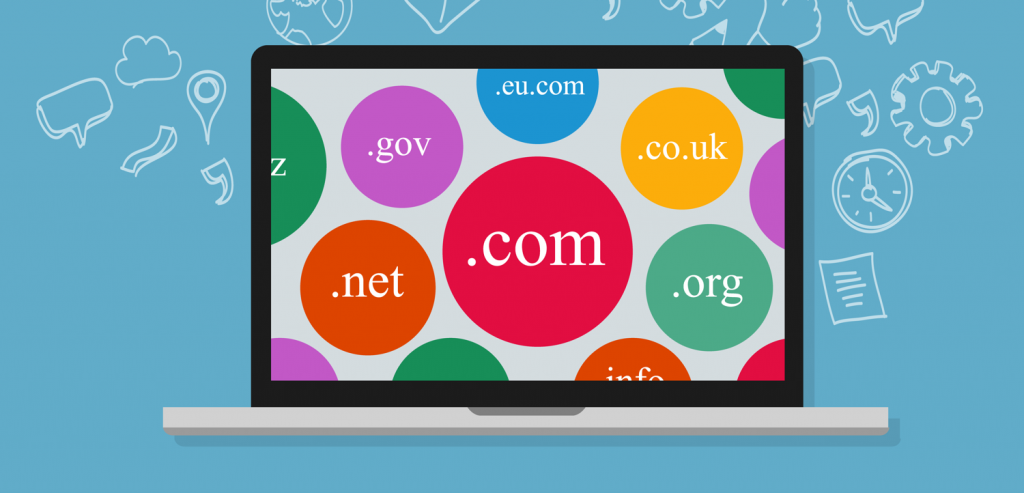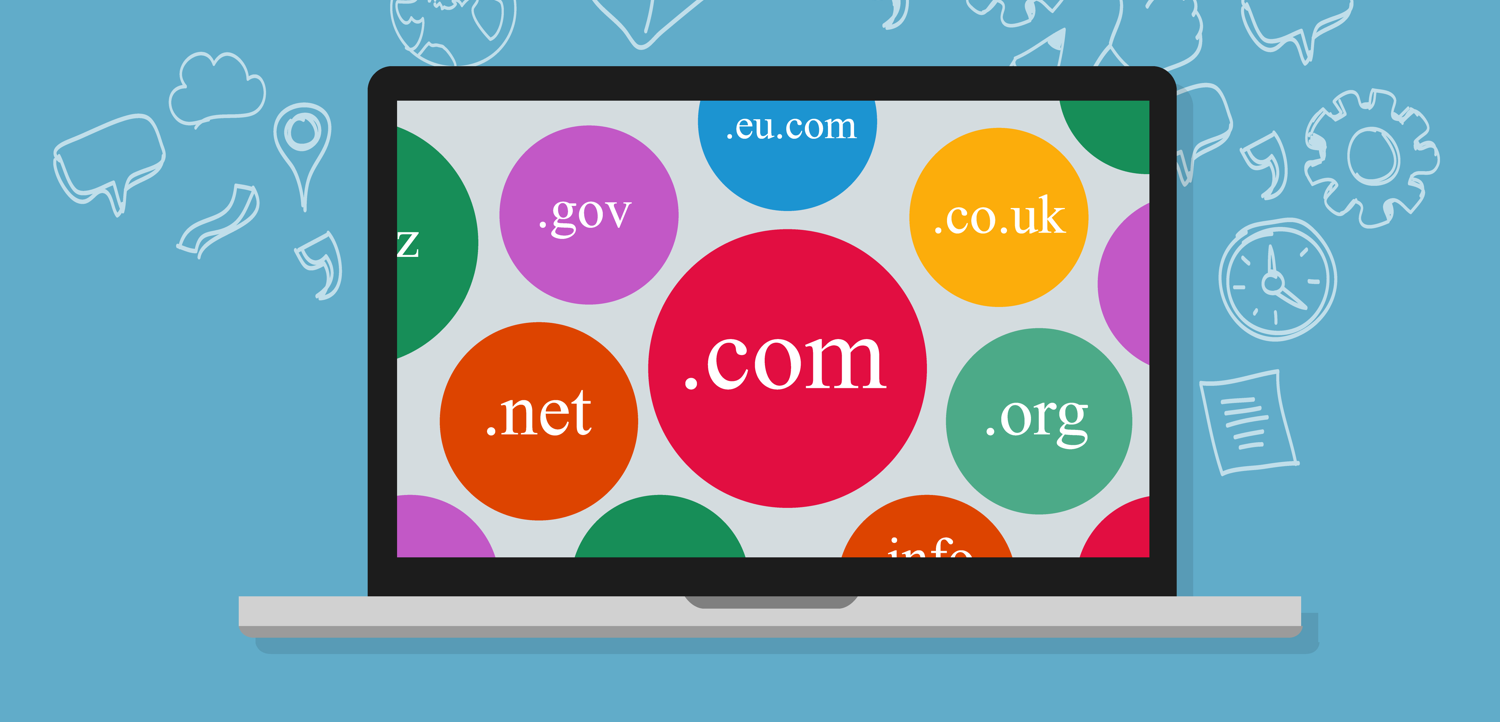 While this sounds silly, even big name and government websites have made this mistake. For instance, it took the Iowa Department on Aging a little while to realize how disconcerting it was for seniors to type in "idoa.gov" into their browser. They have since changed the name of the agency and redirected their website. You can check out some of the best of the worst name selections here.
Also, be sure those who review your site name check for correct spellings and other errors, as these can be easy to miss in domain name selection.
Multiple Domain Pros and Cons
Whenever you select your domain name from your host, they will most often suggest you purchase other domain names as well and redirect them to your main site. These can include names that end in .uk, .au, .net, and other extensions. You can view a list of extensions and what they represent here.
The real purpose of this is to ensure that no one else purchases a domain name close to yours, and so that you can get traffic from other countries since you have the correct regional extension.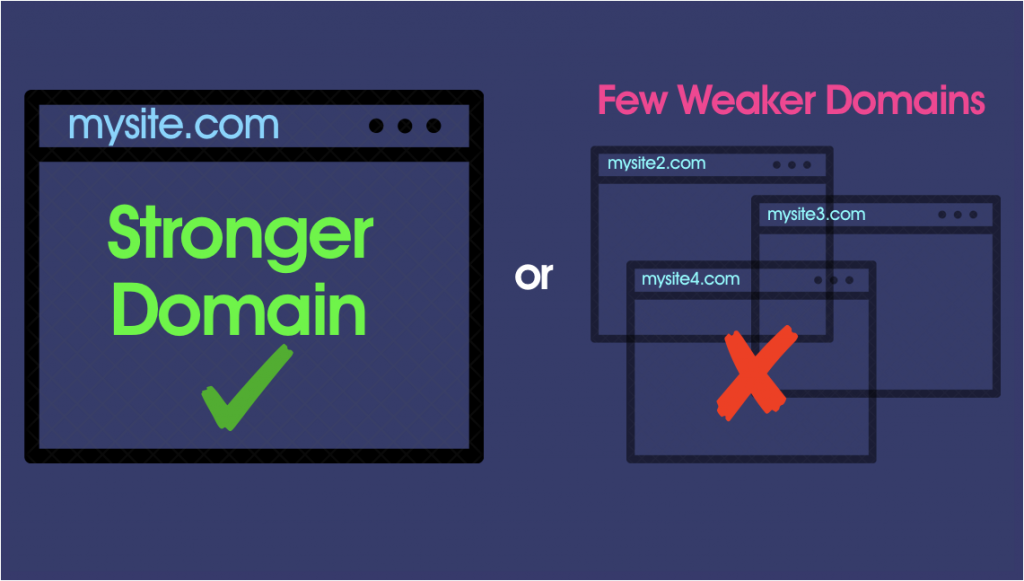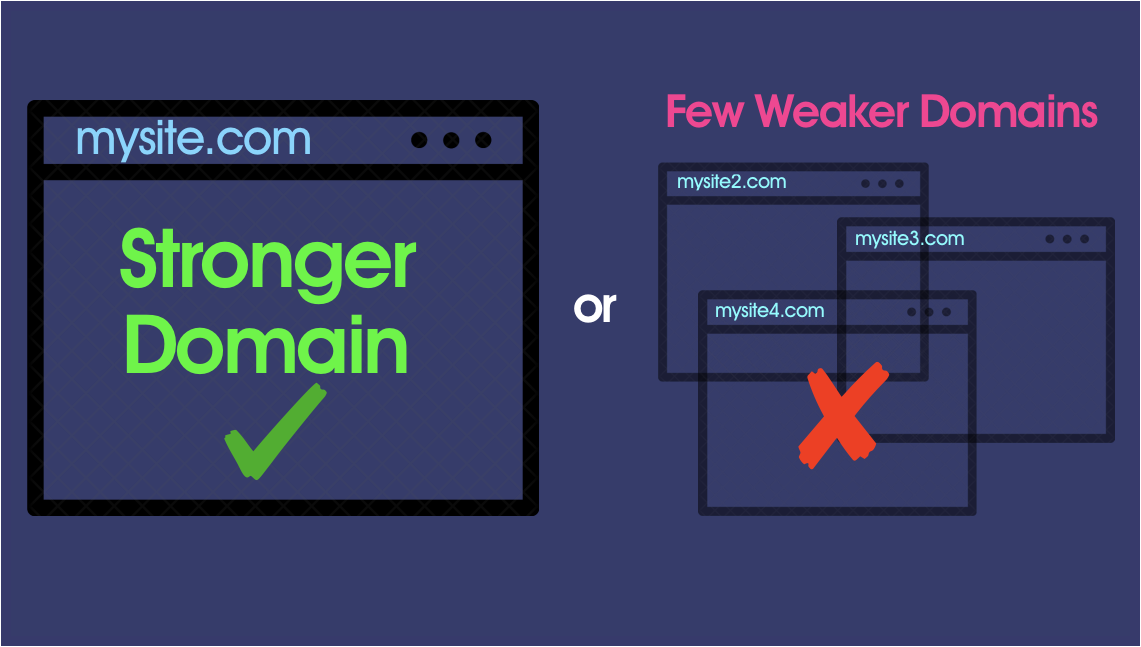 Whether you need this or not depends on your website goals. If you are selling products online, this may mean you need to add international shipping to your business plan, which could dramatically impact your business for better or worse. If you are an affiliate and run Google AdWords or other native ads, it may be worthwhile to gain the extra web traffic.
The primary drawback is cost. Just as you renew your own website domain annually or every few years depending on your plan, you will have to renew those domain names in order to keep them. Depending on the cost of each domain, or a package the host you select may provide you, this may not be worthwhile for you.
Your website is your virtual location, and it is just as important as the physical location of a store or restaurant. Your name is the first impression users get of your site and who you are, and you never get a second chance at that.