Powering hundreds of thousands of marketplaces and stores, Magento is known to be a robust and powerful platform. As a merchant, you can access extensive functionality, such as site and catalog management, marketing tools, checkout, payments and shipping, analytics, and customer segmentation.
The catch is that not every ecommerce platform built with Magento will have everything your business needs. Unless your Magento theme is well-developed and suits you, your website won't have a consistent look and feel. 
Small and medium businesses can be tempted to cut corners on development expenses by purchasing ready-made Magento themes. As you will see from this article, it may end up costing you more while bringing sub-par results.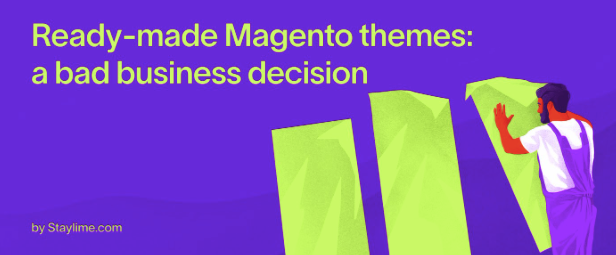 Pros and cons of ready-made Magento themes
In addition to 10 themes available in Magento Marketplace, there are hundreds of ready-made themes sold in third-party marketplaces, say Theme Forest or Template Monster. The prices range from $0 to $499, with more expensive options being packed with significantly more advanced features. The main selling point is affordability as the majority of themes are priced under $180. For fairness' sake, it's worth mentioning that there are customization opportunities. However, it's hard to overlook the fact that despite the high number of themes available, there are only minor differences between them. As an attempt to stay competitive, the majority of sellers tend to offer cheap, average-looking themes, instead of focusing on expensive and high-quality products. Besides, if you want to integrate functional parts that aren't covered, you will bear additional expenses. This overshadows the perk of an initially low price. 
Pros:
Free or relatively affordable

: This is the most significant factor that influences entrepreneurs to consider this option.

Time-saving

: The time between adding a theme to your cart and launching is minimal.

Decent selection:

The market is saturated with many themes.

Ability to see what you get:

Everything is already designed and coded, so you usually know what you're in for (or at least how it will look).
Cons: 
Low code quality

: It's not rare for these themes to feature low performance or occasional bugs. 

Lack of originality

: There is a chance of your website being more or less the same as your competitor's. 

Substantial investment in the long run

: Keep additional expenses in mind as you'll probably need upgrades or eventual rebuilds.

Limited functionality & limited profitability

: It's almost impossible to maximize revenue when the website isn't built with your business in mind.

Hard to get a refund:

Not all vendors are customer-friendly. 

Poor support:

When you finalize the purchase, it's hard to get assistance for issues you may encounter later on. 

Inability to have a developer consultation:

You may not necessarily realize what functionalities will be genuinely useful for a website.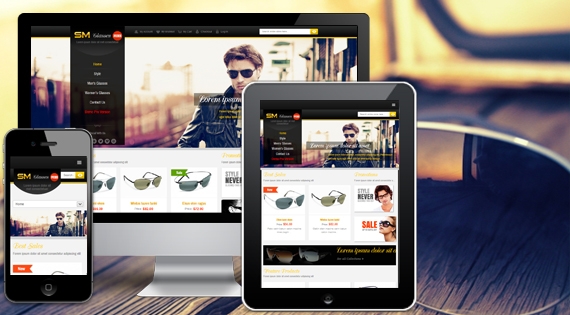 Purchasing plug-n-play Magento themes from developers may sound appealing at first glance. However, there are too many pitfalls. You are still getting a product that is only supposed to be suitable for your business but with no guarantees. Again, there may be several websites that have purchased a particular theme with non-existent brand identity. In case you decide to customize the theme, a modified pre-made one may end up costing approximately the same as requesting a design and development agency to build a custom one for you. 
Also chances are high you will be dealing with a particular theme vendor for the first time. Therefore, you can't be sure what kind of quality they offer unless you buy their product. You can read reviews, but there is no guarantee that what suited one business will be equally applicable to yours. 
Pros and cons of custom-made Magento themes 
Custom Magento theme development, in turn, provides you with complete freedom to construct the site however you like. What's more, your ideas can be greatly improved by professional Magento developers as they bring their expertise into the picture.
Essentially, you get the best of both worlds. From one perspective, you can be creative and shape your website according to your vision and requirements. From another perspective, the task is completed by professionals that can bring your ideas into reality.
Pros:
Customization opportunities

: You can add, remove, or adjust anything in terms of looks, functionality, modifications, etc.

Full control

: The entire process of building the theme will be under your supervision.

Brand representation

: The website can reflect your brand identity in a way that hasn't been done before to create a memorable experience for visitors. 

Well-thought-out UX/UI, SEO-friendly

: As an extension of the previous point, you can create an inviting, usable site with what the user needs. Plus, with proper SEO, it will be easier for users to find you in the first place.

Better compatibility

: Your development team will take into account your specific plugins, payment gateways, and other extras. 
Cons:  
Takes time to develop

: A site built from scratch isn't a one-day venture as with other methods.

Upfront development expenses

: A professional web development team for a Magento theme isn't cheap. But when your website is a source of revenue, the costs are justified.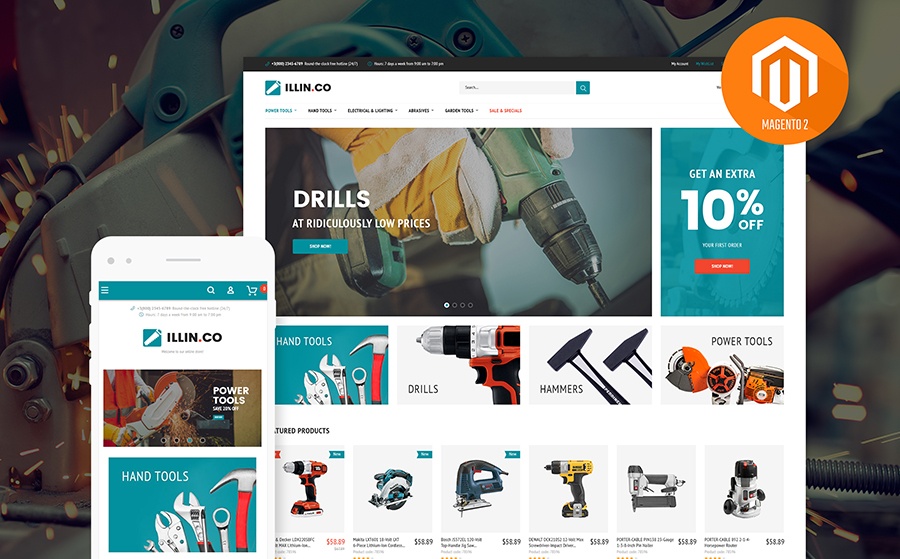 Why developing a unique theme ends up saving you money
In the choice between a tailor-made theme or a pre-made one, the latter loses in almost every category. The mistake of disregarding custom development is neither free nor affordable. Merchants who do so soon realize that fixing and improving things is more expensive and time-consuming than making a valuable, long-term investment. 
By choosing Magento theme development services, you entrust your website to someone with the needed competence. Experienced developers will help you figure out what you actually need and how to achieve it cost-effectively. Perhaps, you don't even need half of the functionality offered by heavily advertised ready-made themes. Besides this, custom development minimizes the possibility of performance issues, lack of required functionality (or abundance of it), and mismatched looks.
Your company is unique, and you'll need something better than a one-size-fits-all solution to complement it. As with anything in business, spending time and money upfront is simply wise decision-making. 
Author Bio: Jan Guardian is the Chief Business Development Officer at Staylime, a Magento development company headquartered in Redwood City, California. He is responsible for developing and leading the sales and digital marketing strategies of the company. Jan is passionate about sales, marketing, and emerging technologies.