Event signage has undergone significant transformation into the digital space mostly because of customer engagement. The modern customer prefers digital interaction for the provision of information in events, trade fares, and conferences. Exhibition experts like Expocart encourage clients to utilise digital displays along with traditional signs in exhibitions. The fact that everyone has a phone or digital device around makes it likely that attendee will pay attention to digital screens.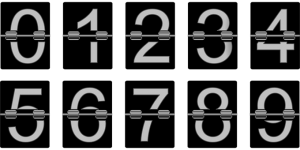 Importance of digital displays in the event
1. Giving directions
A digital screen has many uses in helping people to navigate through a conference or festival. Every event planner needs to place a welcoming digital display at the entrance. The presentation should have the floor plan of the whole event showing the following:
Entrances and exits,
The events hashtags
Social media handles
Food vendors
Stages
Mobile devices charging stations
Registration package pick up
Customer service and information centre
Lines
You should also include a site where attendees can get all the relevant information on mobile devices. Sharing the details with attendees is essential because it gives real-time information about what's going on in the event. Your attendees will feel more comfortable to move around the event to stalls they want to visit.
2. Delivering a schedule of various activities
Each attendee has an event that was attractive about the exhibition or festival. Digital signage will assist attendee in locating the different stalls they want to visit. A schedule also lists the time which events like talks, book signing or entertainment starts. A digital display schedule is easy to change in case a key speaker cancels or an extra activity pops up. It ensures that all attendees are aware of any changes in real-time.
Event planners, on the other hand, have an easy time updating attendees and monitoring attendee experience. The event planners can send out notifications for activities that are about to begin in a stress-free manner.
3. Attendee engagement
Attendee feedback is essential in every step of an event. Event planners can get instant feedback online in case something is not working like the washroom. The event planner will have ample time to deal with emergencies before they get out of hand.
Speakers can also get questions on the events hashtag while still giving the speech. The speakers can better understand the audience and make the necessary changes in the address to answer questions. Most attendees also give their reaction about speakers, the progress of an event, or things they like about the event. The feedback is useful for sponsors and business people who want to improve their products and services.
4. Live social media feeds
Social media sites like Twitter and Instagram are a great way to increase awareness about an event. Having social media feeds on digital displays can prompt attendees to post using the event's hashtags. Once the exhibition is trending, you can get an increase of attendees who saw exciting stuff on social media. You can create swanky picture walls all over the event for attendees to take photos for social media. In the end, the exhibition gets free publicity and marketing.
5. Gamification
There is a new trend of including scavenger hunts in exhibitions and festivals which is known as gamification. A digital display can be useful for giving clues and act as a leader's board for the players in the scavenger hunt. A lot o the attendees join a scavenger hunt because of the competition and to have fun. The game engages attendees on a whole new level, and they will tweet clues to followers.
6. Digital displays are eco-friendly
Digital displays do not use paper for advertising and marketing, which saves trees. It also reduces the amount of litter that occurs in the event. Digital displays are also easier to manipulate and create several posters for marketing and advertising. The screens are reusable and durable, so overall. There is no waste associated with advertising.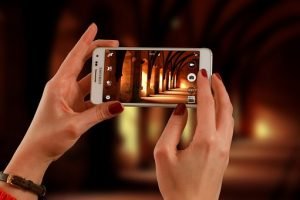 The good thing about a digital display is that posters can rotate on the screen throughout the day. You should choose screens that fit your budget and meet your event needs. Expocart is a one-stop-shop for exhibition display products. You can decide to hire screens or buy, depending on your budget. Having the assistance of experts in choosing the right display can make a significant positive impact on the attendee experience at the event. You can contact Expocart via phone or email and schedule an appointment.