There's no denying that starting a business is difficult. However, generating enough revenue to sustain the business is an ongoing and multi-faceted challenge that entrepreneurs face every day. No matter how good your product or service is, you can't force someone to make a purchase.Making a sale requires reps to complete a series of activities (sales pipeline) while having an understanding of the consumer's behavior (sales funnel). 
Why The Sales Funnel Matters
Although it's common (and necessary) to focus on internal tasks to generate sales, knowing why some consumers make purchases and others don't is essential to providing better customer experiences and boosting profits. The sales funnel is a detailed description of the customer's journey from the moment they made contact with your business until a sale is made (or not). 
Whether you're a freelancer,  run a home-based operation, own a small business, or founded a corporation, effective sales funnel management is essential to your success. When effective strategies are in place, business owners and sales teams can target their ideal customers, identify shopping behaviors, increase conversion rates, enhance customer experience, and boost sales. Which, of course, is something every business professional desires.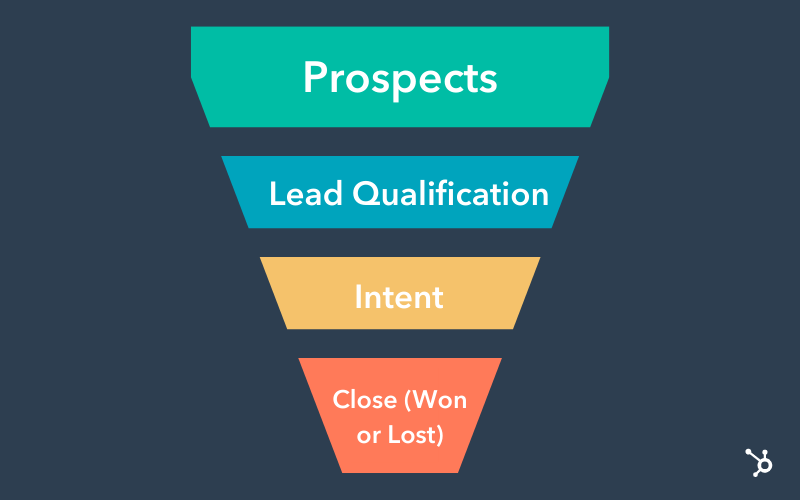 Common Sales Funnel Mistakes
Unfortunately, not all business owners focus on the sales funnel, ultimately reducing their ability to generate profits. Below is a look at some of the most common mistakes you should avoid. 
Selling To Everyone
While you may believe your products and services are something everyone can benefit from, trying to advertise to a broad audience can make it harder to get sales. Today's consumers prefer to spend their money with brands that they can relate to as opposed to those they feel are just in it for the cash.  
Solution: Identify your target audience. Assess your product or service and determine who would benefit the most. You can accomplish this by evaluating existing leads or customers. If your business is newly established, analyze the target market of a competitor. Consider factors like their race, gender, income, geographical location, interests, and lifestyle. 
Overlooking Brand Awareness
You can't simply put up a company website or social media post and assume its enough to attract customers to your business. If you don't get the word out about your products or services and how they can benefit your target audience, generating sales is impossible. 
According to Forbes, approximately 82% of all smartphone users conduct online research from their phones before making a purchase, while 45% of consumers research reviews before buying a product or service. If consumers aren't aware of your brand, they will look to your competitors.
Solution: It's time to turn your business into a household name. There are multiple ways to build brand awareness, from socializing and handing out print materials to social media and blog posts. Determine which channels your target audience uses most frequently and develop a marketing strategy to spread the word. 
Minimal Marketing Channels
The next common sales funnel management mistake businesses make is using minimal marketing channels to reach prospective customers. They may build a website, create social media accounts, and advertise sales on these platforms, but their efforts don't go beyond that. 
Solution: Communicating with your target audience through multiple channels increases the likelihood that they'll take interest (and hopefully, action) in your business. Sometimes, all it takes is a promotional email, newsletter, blog entry, social media post, or online survey to engage your audience and encourage them to take interest in what your company has to offer.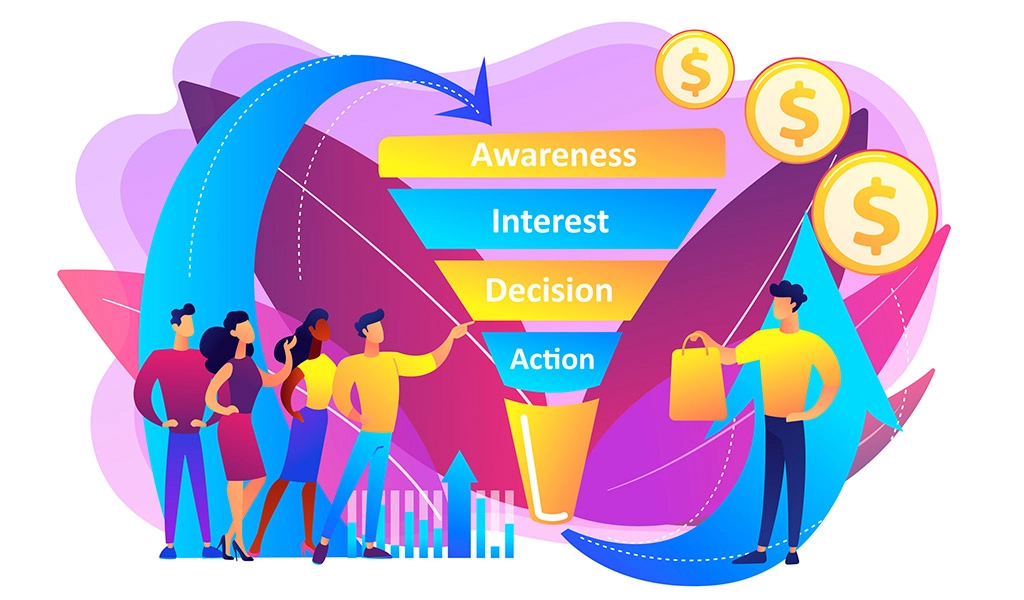 Poor Shopping Experience
While some establishments have identified their target audience and developed brand awareness, they miss the mark on the shopping experience. Whether shopping online or in-store, customers expect the process to be personalized, convenient, and easy. If your establishment, eCommerce platform, and customer service personnel present challenges or complicate a shopper's experience, they won't make a purchase. 
Solution: Business owners must put themselves in their customers' shoes. When you use your website, does it load properly, have an appealing design, easy to navigate, and has a seamless checkout process? If the answer is no, you need to make some changes to accommodate potential customers. Working with a web developer can help you create an eCommerce site that consumers appreciate. 
For brick-and-mortar businesses, is the environment safe and clean? How about the store design and layout? Is everything aesthetically pleasing and easy to identify? Are your sales reps providing assistance and maintaining a friendly environment? If not, you must get your commercial property up to par, hire an interior designer to help with the layout, and invest in customer service training for your staff. 
Sales funnel management is an essential part of generating leads and hopefully, turning profits. Unfortunately, some business owners neglect this component and struggle to get by. If you're guilty of any of the sales funnel mistakes listed above, use the solutions to make the necessary changes to increase your bottom line.