Whether your website is the principal source of your revenue or it is just an extension of your company's online presence, the decision regarding a hosting plan or provider is one that cannot be taken lightly. Many businesses invest a lot of time and money on the content of their website and rightly so as 'Content is king' but all that may go to waste if your website is not properly up and running and easily accessible to your clients or customers when they want to. A good web host ensures that your message gets across to your target audience; hence it makes sense to consider all the important factors before deciding on a hosting plan/provider. Here are a few factors that you might wanna look at:

Pricing – This is perhaps the first aspect that we consider before making any big decision relating to our business. For a small and upcoming venture, cost becomes the make or break factor making it very easy for us to get swayed by those offering 'free' hosting. However, one must remember, "There ain't no such thing as a free lunch". Either they will put up ads on your site or the services will not be up to the standard. Instead of just going with the cheapest option, we must try and judge a plan by weighing the cost against the benefit that it offers. This becomes more important if your website is the source of your revenue as even a few hours of downtime will cost you a lot and you will wish you had gone for a slightly expensive but reliable hosting plan/provider.
Technical Compatibility – This factor is often not given as much weight as it should be. Imagine you are running a WordPress site and the hosting provider that you select is not compatible with WordPress. It's like getting the wrong blood group injected in your body. It just does not work that way. Apart from this, you need to check whether the site is offering a Windows Hosting plan or a Linux one and whether you are fine with whatever they are offering. Also, making sure that your host uses the latest version of PHP and various software that you might need doesn't harm.
Support – Most people swear by the fact that you cannot overlook this part. A web host is the link between your website and the rest of the world. It's what makes it possible for anyone connected to the internet to access your website. You need to be able to contact the support team 24 hours of the day, 365 days of the year. Before settling on a host, check out the contact options that they offer. A 24 hour toll-free number where you can talk to a live agent, a live chat option and email support are some of the features that you must seek. As regards email support, it is essential that the response time is in hours or minutes and not days. Moreover, the quality of the support is equally important. You don't want to receive automated replies asking you to waste time doing routine technical checks and not replying to you with respect to the specific problem that you have.
Resources and Bandwidth – By resources, we mean the amount of memory allotted to your site. If you are just running a simple blog, then any basic hosting plan will work. However, in case you are hosting a site with many pictures and other data, then you might want to consider this seriously. Your bandwidth requirement will be dependent of the traffic on your website. For an ecommerce website, bandwidth is something that you cannot compromise on. Here, it becomes important to know about the three types of servers that are used by hosting companies – shared, virtual or dedicated. As the name suggests, the resources on a shared server are distributed among many sites and it is recommended only if the traffic on your site is not very high. A virtual server offers more resources as it is dedicated server, albeit a virtual one. A dedicated server implies that there are physical servers only for the purpose of running your website(s). This ensures least downtime and is by ecommerce websites with high traffic. Needless to say, it is also the most expensive one.
Email and other additional features – Once you have looked at the non-negotiable factors and shortlisted a few hosting companies, you need to look at various add-on features that they may offer. It is here that you can either cut down on cost by choosing a company which may not offer extra features but is cheap or go for a costlier plan with numerous add-on features, depending upon your requirements. Some important add-on features include email accounts, daily or frequent backup options, domain privacy, firewalls and security options.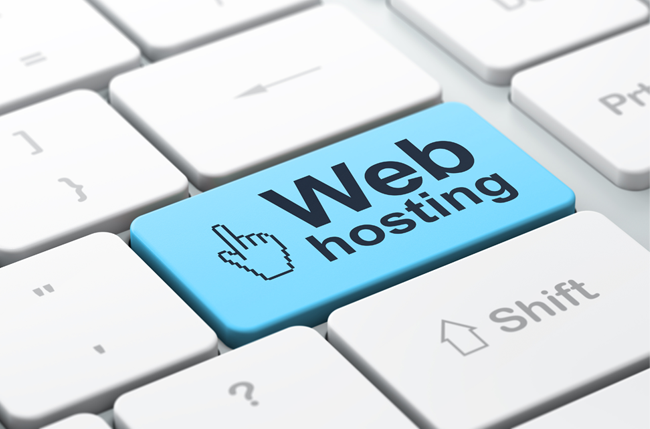 Customer Reviews/Satisfaction/Reputation – Earlier, the only way in which you could gauge a company's reputation was by word of mouth response or those boring surveys in the newspapers. With the advent of social media and an increasing number of active internet users, there are a lot of ways in which you can know whether all that a company claims on paper is actually offered by the company. You can check out their Facebook page or Twitter handle. There will always be one or two disgruntled customer who voices his displeasure. The manner in which the company responds to them is important. You can also check out various online forums or blogs where people have shared their experience regarding the particular hosting provider.