Technology in 2015 has seen great advances through growth in smartphone development, the Internet of Things, and so much more. Apple brought us a third dimension of interaction with 3D Touch, and 3D printing has been propelled through adoption by big brands such as Tesla and Space X. On-demand sharing economies such as Uber and AirBnB have dominated. Online Marketplaces, Fintech and a rise in autonomous machines have continued to evolve consumer behaviors.
Fortune recently released its forecasts for 2016 in business. Whilst predicting a soaring year for both Apple and Serena Williams, many topics touch on pertinent issues in the tech industry. Fortune reports developments as "tech euphoria collides with reality."
So what does 2016 hold for the tech industry? More women will rise to the C-Suite, and we can expect continued upwards trajectories for online time spent and digital habits shifting to video increasingly consumed on mobile. In a world of abundant data and connectivity, Fortune also predicts a rise in cyberespionage in light of today's rampant data privacy issues. Consumers will also continue to search for streamlined, time and money saving alternatives reliant on smart technology.
As the old giants of tech chase at the heels of some of today's improved offerings, what does this mean for the world of startups? We spoke to experts in the field to discover their predictions for the tech industry in 2016.
1. Evolved AI Becomes Mainstream.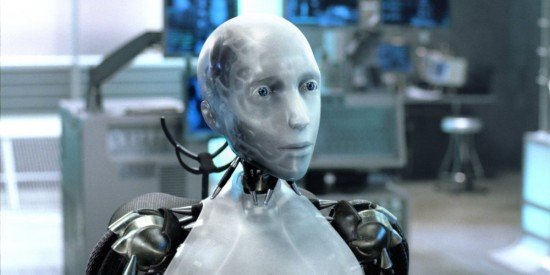 "The further evolution of automated bot activity and artificial intelligence is inevitable. There'll be a much greater emphasis on detecting real human engagement, and using this in valuations of advertising inventory and companies. Ad-blocking tech will force more development of premium content gateways.
The fraudulent age of internet advertising is over. Publishers will begin to cleanse their traffic, and traffic quality metrics will be a growth segment."
– Kevin Gosschalk, FunCaptcha
2. Improved Workflow Efficiencies.
"I expect (and hope) we see continued growth of concepts that help companies make their workflows more efficient. Services like Slack, Asana and Zapier help eliminate clutter, centralize communication make user collectively better at their jobs and more efficient. As a startup access to this type of infrastructure is important because it helps you hone in on your core competency vs. building the infrastructure needed to support it."
– Sara Rodell, Loop&Tie
3. Geographical Diversity In Industry.
"I think after seeing a correction in the tech startup industry in the last quarter of 2015, we will see much more sanity prevailing in 2016. It will be difficult for start-ups to get seed funding because investors will be a lot more cautious and we will start seeing realistic valuations. One of the most important things I see happening in this year is going be geographical diversity for the industry.
We will see global start-ups emerging from South East Asia, India & China and these regions will not only produce big start-ups but they will be the focal points for silicon valley based start-ups as the best expansion/globalisation choice. We have seen how Google, Facebook and Microsoft have flocked into India to establish a strong footing, this trend will be followed by other tech start-ups who are willing to scale up. These regions have an ever-growing per capita income along with volumes of population which make them absolutely critical for any company which is trying to expand."
– Mohsin Khan, hide.me
4. StartUps Continue To Challenge.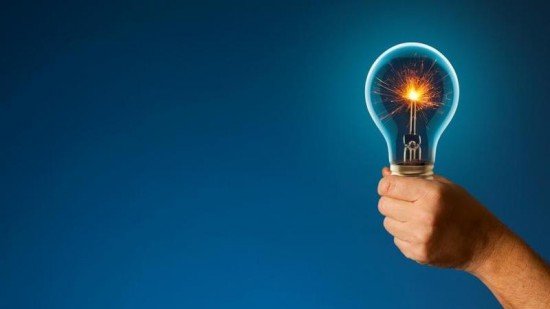 "In the convoluted world of startups we predict continued growth. We hope to influence the pace of recognition of the startup decelerator concept. We really believe startups are looking for new ways to find value and that are less crowded than accelerators and well-known startup ecosystems. By adequately preparing themselves, in the calm before the storm, startups can properly equip themselves for high growth momentum.
We also predict the second version of the Apple watch. The first iteration hasn't been as revolutionary as people expected it to – in 2016 they will start to consolidate the idea of a smart-watch with the latest advancements in technology."
– Jordi Valls, Menorca Millennials
"The trend towards late stage "unicorn: buy-in" will slow by the large VC's and banks. The realization that late stage does not mean risk-free will impact the money coming in, and hence the valuations."
– Chris Perret, Nacho Cove
5. DNA Processing To Change Lives.
"Humans have always been using technology to advance their species and increase their lifespan. With the unlocking of the power of Big Data and machine learning I believe 2016 will be the year of DNA startups. Advancements in DNA technology and processing will democratize access to high quality genetic information, and could even bring insights on how to make our life better and longer. DNA processing will help us understand the human body and mind in ways that are unknown to us right now and will unlock ways on how we can connect, build and integrate technologies into humans beings, and take the next leap to the future."
– Ali Benmoussa, Searchub