User Experience, often shortened to UX, is a key component of any successful software product. Tailor-made software solutions are designed to meet specific business needs and reach a unique target audience, which will require a custom UX approach. Prioritizing UX design can increase user satisfaction and the long-term viability of your product/service. Today, we'll try to explain what makes user experience so important in custom software development, and how it can impact the overall value of your software.
What is User Experience (UX)?
User Experience includes all aspects of a user's interaction with your product or service, focusing on how it meets their needs, expectations, and preferences. The goal of UX design is to create a seamless, efficient, and enjoyable experience for your users, eliminating common pain points that your competitors might struggle with.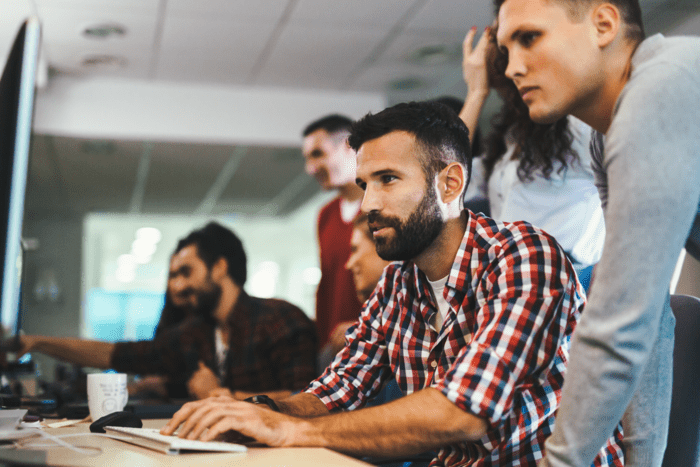 Key elements of UX design include usability, accessibility, consistency, responsiveness, and aesthetics. Each of these aspects needs attention, and when carefully planned and executed, creates products that are not only functional and reliable but also engaging and satisfying for your target audience to use.
For a custom software development company, making sure UX design is top-notch is one of the primary concerns in each project. No matter whether the end client is a consumer or a business employee, their experience with software should be seamless and enjoyable, free of bugs, glitches, and inconveniences.
What makes User Experience crucial in Custom Software Development?
When the software you use is intuitive and easy to learn, you are more likely to adopt it and continue using it over time. A well-designed UX makes sure that your software is easy to navigate, and that users can satisfy their needs efficiently. To retain customers, you'll need to make them feel satisfied with the overall experience long-term – by prioritizing user experience, you'll boost user adoption, and retention, and maximize the return on your investment.
For business users especially, an efficient UX streamlines workflows and reduces the learning curve, making integration faster. Minimize unnecessary steps, simplify complex processes, and provide clear, actionable feedback. This will minimize user frustration and increase satisfaction with your product or service.
Each user's experience with your custom software will reflect on your brand, as it's only natural to associate the quality of a product with the company behind it. A professional UX can contribute to a strong brand reputation, while a poorly-designed UX might damage your brand image and lead to dissatisfaction among your customers. Investing in UX design early on in the development cycle will help you deliver high-quality products and meet user needs, building loyalty and trust.
For some good tips on creating an efficient and enjoyable user experience, we recommend checking out Google's Learning Center.
Lower costs and reduced need for customer support
Whenever users encounter an issue that prevents them from efficiently using your product or service, they will most likely require assistance from customer support. This creates unnecessary costs and leads to customer dissatisfaction. Instead, designing an intuitive and easy-to-understand UX minimizes the need for user support, reducing the associated costs and freeing up company resources for other ventures.
Easy access to updates and minimum-impact maintenance are key UX features that promote a modular and scalable software architecture that is easy to modify and expand, allowing business clients to continue using your software with no hiccups.
Tips for implementing quality UX Design
Planning and research are at the core of any well-designed UX. Before the custom software development process even starts, gather information about your target audience, their needs, and common issues with other similar software. Read interviews, and surveys, and observe user behavior online. This can provide you with valuable insights, which you can then use to create user personas and user stories to help guide your design decisions.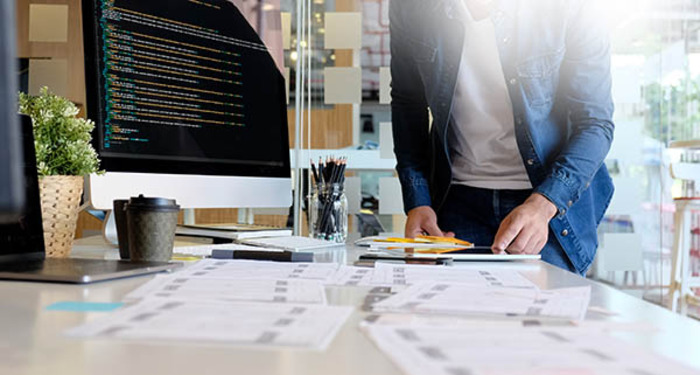 Remember that usability is key in UX design. Your software should be easy to learn and use, with clear navigation and a consistent, intuitive interface. This also includes your software's performance, minimizing any delays and ensuring a generally smooth, responsive experience.
Some of your users might require alternative text for images, special color schemes, non-standard navigation, and other accessibility features that would help them use your software more effectively. Keep this in mind when designing any software.
How to measure the effectiveness of UX design?
Testing and iterating are essential for creating a high-quality UX, so don't forget to conduct usability tests throughout the development process to identify areas for improvement and gather insights.
Track your KPIs (Key Performance Indicators) related to user experience, including error rates, user satisfaction scores, task success rate, time-on-task, and other relevant factors.
There is no overstating the importance of user experience in custom software development. End users want software that's enjoyable to use, improves productivity, and doesn't take weeks to learn how to use it properly. If you want your target audience happy – and you probably should – effective UX design is the way to go.