Photography has given us the ability to capture moments that can be missed by the human eye. Even though a good camera does not come with an assurance of better skills and aesthetic clicks, it can surely help.
You must have seen professional photographers going around with gear that includes an assortment of lenses. However, if you are an amateur photographer who is just starting out, a general-purpose lens will do the trick. You can hone your skills and build your selection of Canon EF lens or Canon RF lens from there.
If you own a Canon camera, the compatible pick will be Canon lenses. Most of the cameras come with kit lenses which can help you get started. But you can supplement it with interchangeable lenses for a wider zoom range and better image quality.
It might seem overwhelming with so many options on the internet. Do not worry, we have done some research for you. So consider this list a little cheat sheet so that you can find the right lens for yourself.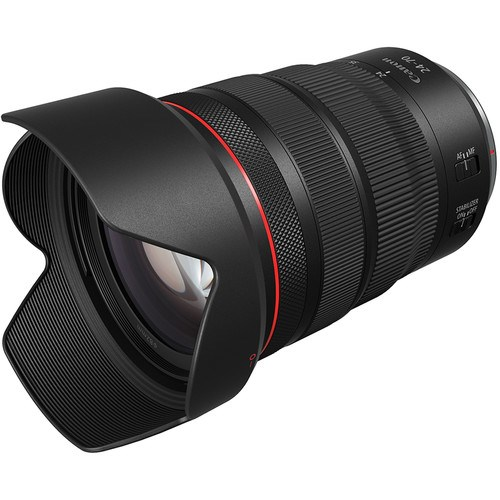 1. Canon EF 24-70mm f/2.8L II USM Lens
If you are looking for a general-purpose lens that is compatible with full-frame bodies then stop right here! EF 24-70 mm f/2.8L II is one of the best performing Canon lenses that offer sharp contrast across the frame.
It has been perfected over the years to give the users a lightweight and compact design along with robust quality. It does not provide image stabilisation, however, you will not be disappointed by the image quality it delivers.
With the versatility to capture images within a wide range of conditions, this lens is ideal for professional photographers.
2. Canon EF 50mm f/1.8 STM
Want something in a more affordable range, then this nifty-fifty canon lens might work for you. Canon upgraded this model after almost twenty years and incorporated a stepping motor for focus. The optical quality remains the same but the motor offers a smooth video focus when installed in a new Canon Camera.
EF 50 mm f/1.8 STM is a lightweight lens of 5.7 ounces and small dimensions (1.6 by 2.7 inches). The lack of image stabilisation can be a problem but if you are someone who uses a tripod, this might work for you.
3. Canon EF 24-105mm f/41 IS II USM Lens
As opposed to our Nifty Fifty, EF 24-105 mm f/41 IS II is a rather chunky piece of camera gear. It is a general-purpose lens that is preferred by both amateurs and professionals. It does not promise to deliver the perfect image quality but it offers a versatile focal range of 24 to 105 mm.
It is ideal for landscape photography but gives the user a wider range of scope. It can be used for weddings, documentaries, interviews, street photography, and much more.
While buying this lens you might have to consider the fact that it is on the chunkier side and can also be quite expensive.
4. Canon EF 16-35mm f/4L IS USM Lens
This versatile piece of Canon lens can be your perfect partner for travel shoots. It has a wide-angle zoom range which makes it great for landscape or cityscape photography.
It is one of the prime lenses that come with stellar image stabilisation which will produce the perfect shots of sunsets or sunrise. You will not have to worry about image blue or light conditions with this one.
The compact and lightweight construction of the lens makes handling easy. It is slightly expensive but with this lens, you will get functionality as well as value for money.
5. Canon RF 15-35mm f/2.8L IS USM
It is highly compatible with the Canon EOS-R mirrorless camera and is ergonomically designed to bolster your photography skills. It is dirt, dust, and moisture resistant because of fluorine coating which assures easy maintenance and handling.
This Canon lens comes with stellar optics and fast autofocus. With its built-in image stabilisation feature, you will be able to capture sharp shots while simply holding the camera in your hands.
Despite the price being slightly high, you will get versatility like no other lens along with an excellent value for money.
6. Canon RF 28-70mm f/2L USM
Canon RF 28-70 mm f/2L USM is the world's fastest 28-70 mm zoom lens. It comes with an impressive optical performance and extra programmable control ring. F/2 aperture gives the advantage of low-light shooting and clicks the sharpest shots.
It is only compatible with an EOS-R mirrorless camera and does not suit DSLRs. It is certainly on the more expensive side but its features have set a new benchmark for Canon and make up for its price.
7. Canon RF 24-240mm F/4-6.3 IS USM
This all-in-one-lens will save you from the trouble of carrying multiple lenses because of its wide-angle zoom and telephoto. You will not have to worry about swapping different lenses or dust entering into the body of the camera.
It comes with an optical image stabiliser which eases handheld shooting. It can produce sharp images with minimal chromatic aberrations. Within the more affordable range of Canon, this is one of the best options.
8. Canon RF 50mm F/1.2 L USM
The Canon RF 50 mm F/1.2 L USM is built to a standard of perfection for professional usage. It features two rings, the larger one being the manual focus ring and the additional one being the programmable one. These rings provide quick access to different settings and customisations.
You do not have to worry about chromatic aberrations or flare as the glass is coated well. It is designed with internal seals to provide protection from dust and water and ensures durability.
9. Canon EF-M 32mm f/1.4 STM
This lens offers a multitude of features within its tiny package and reasonable price. Small inbuilt, it has an ultra-wide aperture and striking image quality. This one is definitely an impressive combination!
Although, the autofocus system is not quite silent and it does not come with an image stabiliser. However, this general-purpose lens will smoothly produce sharp shots and is perfect for portraits and still-life. Also, it barely weighs 8 ounces which makes it easy to carry around.
10. Canon EF-M 11-22mm f/4-5.6 IS STM
Canon EF-M Lens has been designed to be compact which makes it the right fit for Canon's full-frame mirrorless camera.
EF-M 11-22mm f/4-5.6 IS STM is a small camera that comes with an ultra-wide-angle zoom lens. It is built with an STM autofocus system for smooth focus and silent operation. It provides the perfect combination of high image quality and optical image stabilisation.
If you are looking for a lightweight, moderately-priced lens within Canon's range then this should be on the top of your list for consideration.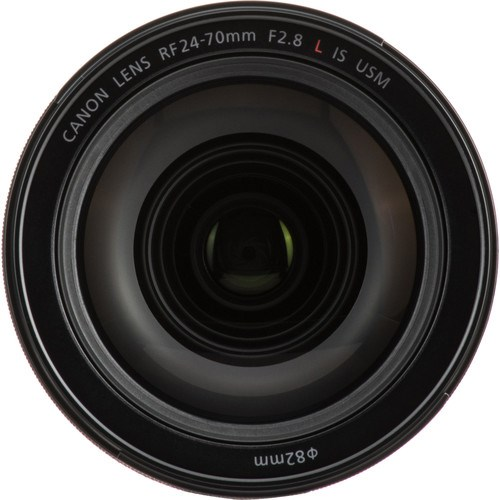 Takeaway
Canon has a diverse selection of lens which ranges between a little over a hundred dollars and upwards of $8000. Maybe a cheaper option might seem like a sweet deal at first but may not meet your needs later. So take your time to read some reviews and get a camera that matches your photographic pursuits, standards, and requirements.