Have you got the latest Windows 10 update? Looking to give your productivity a boost? A better dashboard could be the answer! If you have the right dashboard that is tailored to the needs of the end-user, you're business will see the benefits instantly.
With the right package, you could tailor it to a specific user or an entire department. So let's take a look at the top three dashboards in this area that will give your company a guiding hand towards better employee efficiency.
1) PackNet

The VOIP Dashboard by PackNet can manage all inbound and outbound call data, and it can be completely tailored to however you run your business. By looking at your call data as a whole, you can use it to either give an overview of every aspect of your company, or you can create separate dashboards for each department depending on the structure of your business and which areas need the most analytics. It's also a real-time system, so you never have to worry about having out-of-date figures, and not only does it allow for call tracking, but also reporting. This means you'll be able to see which areas are efficient and which need more improvement. If this sounds like the dashboard for you, why not download a brochure.
2) EverNote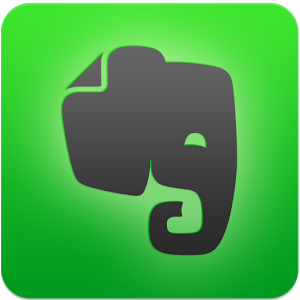 The dashboard from Evernote is all about accessibility and minimal design for businesses that are very content driven. It allows you to showcase your work, but they've also diversified their search facility to accommodate the needs of businesses. It's a completely flat design which makes it very simple to use and easy to understand, but it has an added functionality to it, so that as you type notes, it automatically brings up other related notes, or ones which have been shared with you. For business owners, you can switch instantly between personal use and business notes, maintaining that seamless connection between software and the end-user. Check out more information here.
3) Trello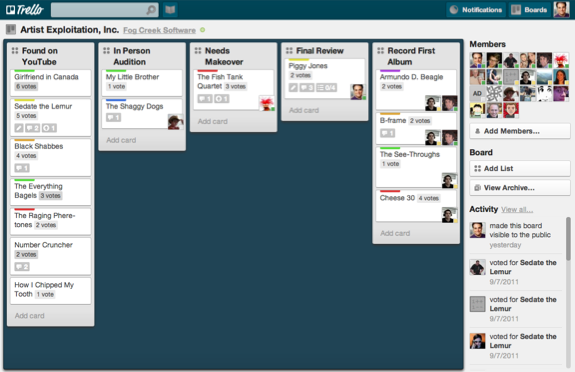 Instead of focusing on the analytical side, the dashboard by Trello is all about mobility, replicating the seamless consumer journey between devices that has come to be an expectation of employees also. It's the organisation of this dashboad that makes it so unique; it uses projects as "cards" which can be dragged and dropped into the dashboard and moved around to show progress. Team members can also be dragged and dropped into projects to show who works in which field, so it's a brilliant representation of workflow. Given its app-like, social media quality, it's incredibly accessible to the modern employee. You can post comments, upload files and add labels and checklists. Find out more here.