Screen recorders are one of the most underrated tools for businesses as well as personal use. Using a screen recorder effectively is a great and efficient way through which any organization or individual can expand and grow online. Although, there are not many impactful screen recorders out there, which is why we went through some of the most popular choices when it comes to screen recorders and this is where we recommend VideoSolo Screen Recorder, a masterpiece, and elegant software for all your screen recording needs.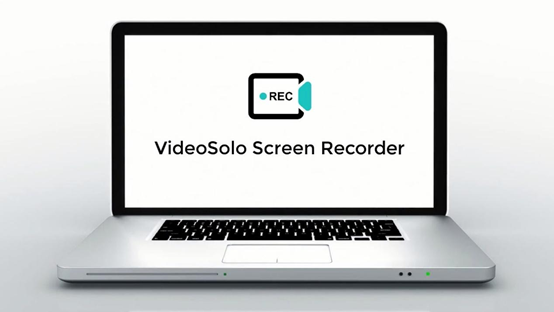 VideoSolo Screen Recorder is a perfect solution through which you can capture the different screen activities on your PC in high definition with ease. Additionally, users can have the option of recording the audio from their PCs as well as the microphone simultaneously. Beside using VideoSolo Screen Recorder you can also use this amazing software for taking screenshots of any particular region of your screen. VideoSolo Screen Recorder is available for both Mac and Windows making this a perfect and productive screen recorder for all users.
Why Choose VideoSolo Screen Recorder?
With an easy interface and multiple features allows VideoSolo Screen Recorder to get the best out of the software and perform a variety of activities with the help of the software. Some of the most popular reason why people prefer VideoSolo Screen Recorder are:
Record Online Meetings in MP4 Easily
You may ever use online meetings tool like Zoom meeting and you can find that the output format of the recordings is not compatible in your devices. What's worse, you cannot record the online meetings without the permission of host. VideoSolo Screen Recorder is designed to solve this case. Users can record online meetings easily without the other's permission. VideoSolo Screen Recorder offers various output format like MP4, WMV, WMV, F4V, AVI. You can play back the meetings videos at any devices.
Create Exciting and Interactive Tutorial videos in High Quality
With VideoSolo Screen Recorder, users can create highly detailed tutorial videos that are sharable as well. The need of creating tutorial videos is increasing. It's convenient when you want to share your operation on how to win a game, train new staff or make a clear tutorial in teaching. It has a built-in editor and you can highlight your cursor, add text, arrow, line or something else to draw the attention when recording. After recording you can clip it to meet your need.
Seamless Online Gameplay Recording 
Online gaming is at its peak these days, which is why if you are interested in starting your own gaming channel or stream, VideoSolo Screen Recorder is a perfect tool for you that will give you the option of recording gaming clip and sharing them online. What's more, you can choose 60fps Frame rate to make sure your gameplay videos are without lag.
Save Your Memory in Webcam Time
While taking online lessons or talking to your friend or family members you can also record the screen and capture all the important moments with ease. What's more, you can also record the webcam only like recording your FaceTime Call on your Mac. There are not many platforms out there that integrate the screen recording feature, making VideoSolo Screen Recorder a handy tool.
Powerful Features of VideoSolo Screen Recorder
An Amazing and High-tech Audio Recorder
Besides the amazing screen recording option, VideoSolo Screen Recorder is a perfect audio recorder that will make your videos more impactful with its advanced recording technology. With the help of the audio recorder, you will be able to record almost everything, right from the audio from different music streaming sites to YouTube. 
Thereafter, you can easily save the recorded files in your preferred file format as well. Additionally, you can add your own audio to the different files as well, since you get the option of using the microphone while recording the videos.
Efficient and Quick Screen Snapshots
With the quick one-click snapshots, VideoSolo Screen Recorder allows the users to take as many screenshots as they like of their preferred region on the screen. Moreover, you will be able to take screenshots while recording the screen which is another unique feature that is offered by VideoSolo.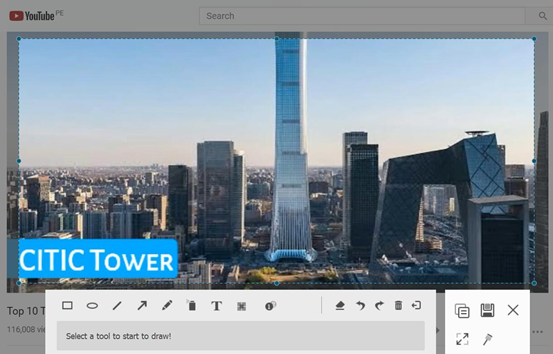 Customize The Recording Area According to Your Preferences
VideoSolo Screen Recorder makes it quite convenient for you to record your screen as you can record a particular part on the screen or you can record the full-screen as well. This way users do not have to waste their time while editing the videos. 
Moreover, while recording the screen there are several powerful features that are offered by VideoSolo Screen Recorder to the users. This includes the option of a drawing panel with which users can highlight certain aspects of their videos by adding text, annotations, drawings, etc. The mouse cursor can also be highlighted making it really efficient while creating tutorials. 
Besides all these amazing and powerful features, users get multiple shortcuts for easy and quick navigation. No matter what device you use, VideoSolo Screen Recorder also gives you the option of saving the files that you record in different file formats. 
The recording history is also there to help you track and manage the files and snapshots that you capture.
User Guide
There are 4 simple steps that you need to follow as you use VideoSolo Screen Recorder to record screen. 
1. Start by opening the VideoSolo Screen Recorder application on your PC.

2. Choose "Video Recorder" or "Audio Recorder" according to your need. Thereafter you can customize the application by clicking the gear-shaped icon. Here you can customize the different options that are offered by the tool.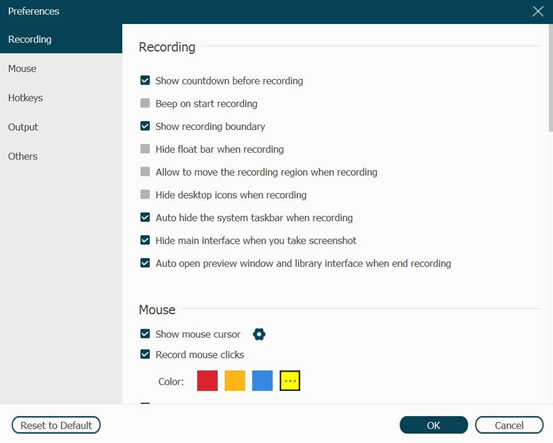 3. Now you can start recording your screen along with the audio.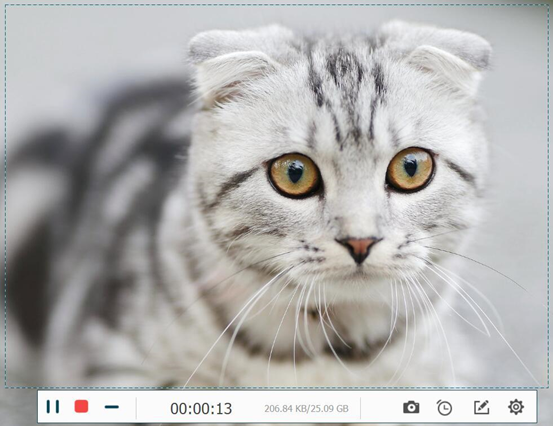 4. In the last step, you get to preview the video file and save it in your preferred file format.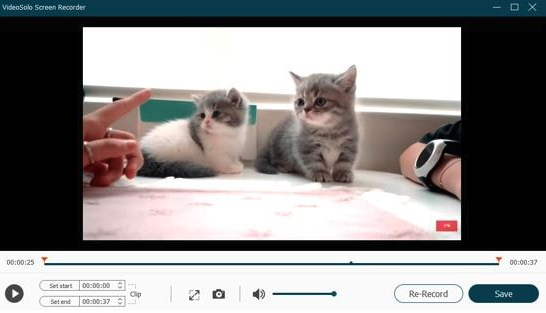 Final Verdict
If you are looking for an all-round performer when it comes to screen recorders, then we highly recommend the VideoSolo Screen Recorder. This is a perfect software with tons of unique and handy features that will not disappoint you.