Let's be honest, the job market out there has never been as competitive a battlefield as it is today. With every application you complete and submit, with every interview you go to, the common denominator to be observed is the number of options that companies have when it comes to hiring employees.
In the IT sector, there is a large concentration of workforce that have extremely similar capabilities. Many do opt for different certifications to expand their skillset but that doesn't seem to work in their favour. Those skill sets are not in demand currently and nobody would want to hire a person who is an expert in outdated technology.
Opting for certification is the right decision to make as a person and as a proof of your employability. But choosing the right certification is a necessity, too. Which is why going for a Certified Scrum Master training program is highly recommended.
Scrum is future-proof
In a domain where things keep changing and evolving by the second, coming across any aspect of it which can stay and make others better is a rarity. The Scrum methodology falls precisely in that category. Since the adoption has come into full-force only in the past decade, many companies are playing catch-up to reap the benefits of the methodology.
Today, it has been observed that nearly 65% of teams in various companies that utilize the Agile technique for their development, make use of Scrum and swear by it. The success rates of organizations who have made the best of Scrum continues to stay strong and keeps getting better.
Scrum is human
One of the key reasons why Scrum Masters are so heavily in demand is because of how their role is shaped. They tend to be a combination of a technical expert as well as human resource personnel, in a simplified manner. Scrum focuses on carrying out effective decisions that are not purely made by technical know-how but also understanding the strengths and shortcomings of a particular team.
At the end of the day, a company is made by the people and understanding them is the key to unlocking the full potential. A Scrum Master is at the perfect position to make it happen.
Scrum makes leaders
Ever wondered why a conductor gets such huge applause during a concert when all they do is wave their hands? While that's what it might seem from the outside, they are truly the ones who understand the essence of music and lead other musicians to do their best. And that's what a Scrum Master does, too.
Scrum Masters are leaders simply because they are one of the few people in a company that can bring together the company's vision and ability effectively. The potential of this knowledge can help you make informed opinions, which carry a considerable amount of weight for any executive, making you a thought leader in that process.
Scrum is the beginning
If you're worried about Scrum being a dead-end without any potential to improve, you're in for a pleasant surprise. Understanding Scrum is just the beginning of a path that opens doors to wide possibilities. The reason why people adhering to Agile methodologies opt for Scrum is simply that there is scope to improve and go down to granular levels in the optimization of processes.
Once you are a Scrum Master, you can connect with peers with a deeper knowledge of the same, and opt for certifications that take you to the advanced levels of Scrum, making you a true expert in the area.
Scrum is the star
Imagine yourself as a company recruiter, scanning through dozens of resumes, all printed in various formats, and condensed with a lot of information that is not even relevant. A lot of people fit for the job lose out on their chances simply because their resumes do not stand out boldly.
With a Scrum Master certification on your resume in bold, a lot of recruiters will prefer to fast-track your resume and schedule an interview to get to know you better and test your knowledge. The simple existence of a Scrum certification makes you a potential candidate for numerous recruiters right away.
Scrum is profitable
Salary negotiations follow the simple rule of economics. Companies will agree to a higher pay-rate if they believe you would be providing an equivalent value back to the company, if not more. Organizations around the world have seen the effect of Scrum and have saved costs and man hours, thereby increasing profit margins.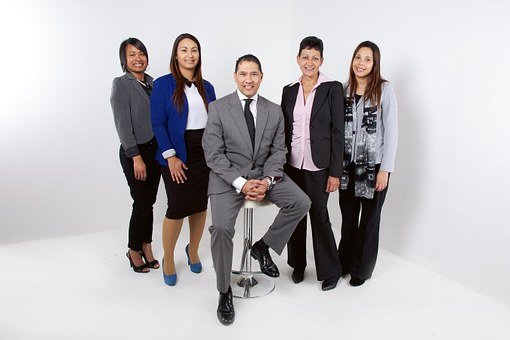 Most companies will not hesitate to pay you higher than average if that would mean maximizing their own profit. This makes Scrum a win-win for both.
In the tumultuous world of today, it is quite rare for recruiters to be eagle-eyed about a certain kind of professional. Get yourself enrolled in a CSM training program today and you will be turning your career path to a wonderful direction for tomorrow.