"Dear startups, keep calm and move to Berlin." This was the tongue-in-cheek message from German political party FDP, sent to London's tech businesses on the side of a colourful lorry in July 2016—just after Brexit. It was funny, but it did play into existing fears. Brexit meant cutting ties, in some way or another, with the rest of the world. Doing this risked London's position as the tech capital of Europe.
Tech is all about connections—between computers, components and countries. So it's understandable that many worried that startups and tech giants alike would move their headquarters' out of England's capital, and into a country that didn't reject the European project at the ballot box.
The thing is, it hasn't happened. One year after the "keep calm" lorry made its way back to Germany, leading experts declared London "still Europe's top tech hub." London's tech businesses attracted more than double the investment of any other European city in the year following Brexit. Clearly, this proves it will take more than a Brexit to revoke London's top tech hub status. These are the reasons why.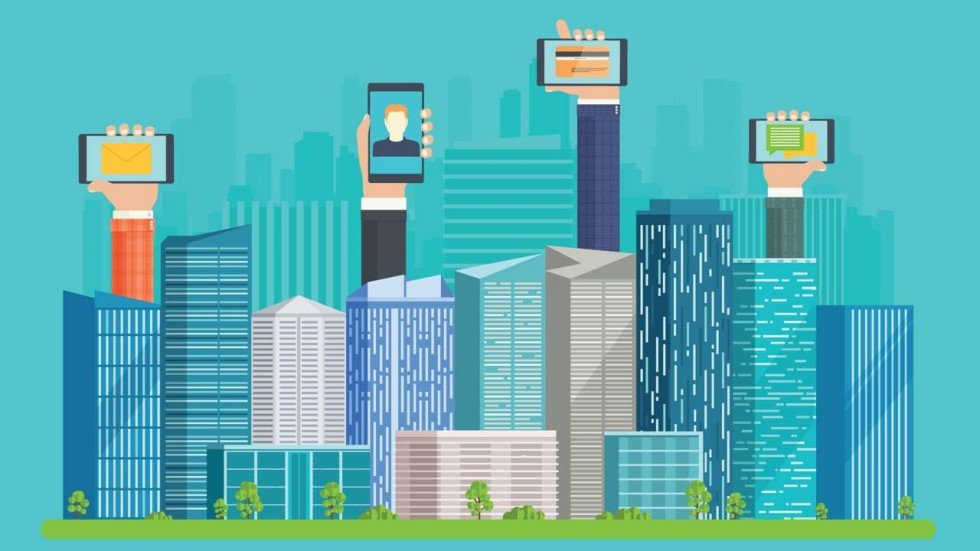 The London tech sector has major government backing
In 2017, the UK's digital sector outperformed the rest of the country's economy. The government took notice, and rebranded the Department for Culture, Media and Sport as the Department for Digital, Culture, Media and Sport. This move led to the creation of a Minister of State for Digital, whose role includes bolstering the country's broadband connectivity, overseeing cybersecurity, and improving the nation's digital skills.
The digital skills initiative has seen the Prime Minister announce the creation of 'T-level' qualifications. The 'T' likely stands for 'tech'. These qualifications will help equip the next generation of UK workers with the skills it takes to join London's thriving tech scene.
London has government support on a local level, too. In the days after Brexit, London Mayor Sadiq Khan launched the #LondonIsOpen campaign, which aimed to send a positive message of inclusivity to the world. The UK as a whole may have voted to leave the EU, but London voted overwhelmingly to remain. The mayor's campaign, and the vote result may have sent enough of a positive message to outside investors that London is still a global city, and one which has the desire to stay at the forefront of Europe's tech community.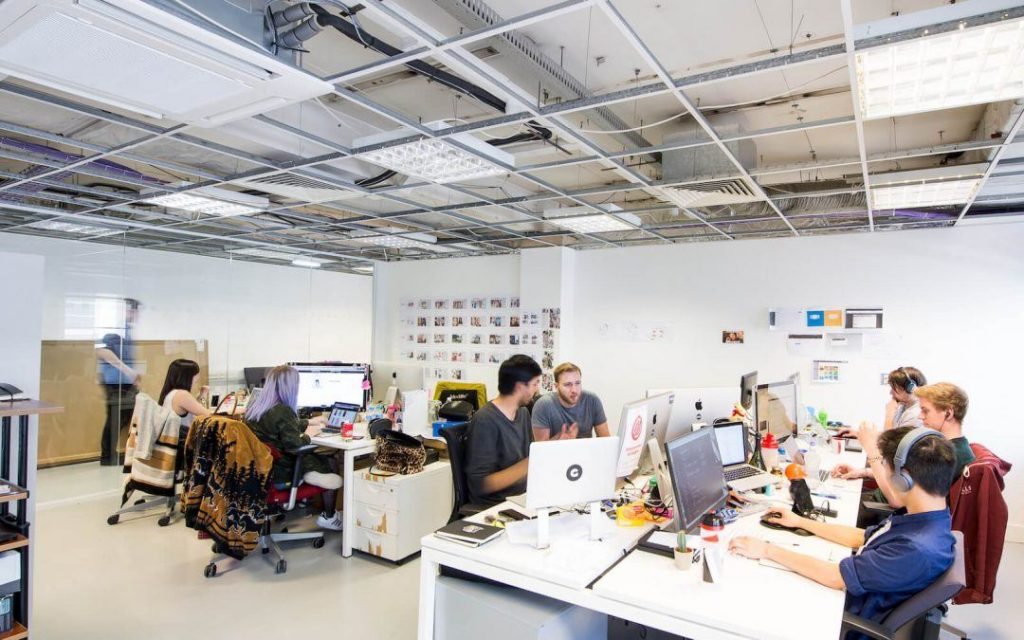 London's tech sector has many startup friendly spaces and places
London has remained Europe's top tech hub precisely because it is that: a hub. Talent begets talent; innovation begets innovation. Once a tech hotspot grows to this size, it will take a lot to stop it growing.
During its growth, many locations and institutions sprung up to help tech startups on their way. Landmark, who specialise in serviced offices in London, have found tech sector startups making use of their flexible office contracts, which allow smaller businesses to set up shop in the capital without having to commit to expensive long term leases. In the fast-moving, cutthroat world of technology, this arrangement is more than appropriate.
It's not just office spaces for individual companies that are being snapped up by startups. "Innovation centres" like the Plexal are providing space and support for groups of emerging firms to work and create. Plexal has been dubbed "quirky", with its high-street-like centre and combination of private and public spaces. It even offers startups access to PR firms, accountants and lawyers, should they need them, and it comes equipped with cutting edge equipment such as 3D printers.
Quirky though it may seem, Plexal is just the one of these innovation hubs to open in London, each one attracting and nurturing businesses, talent and venture capital. And all of these hubs follow a trend set in San Francisco's Silicon Valley, where "incubators" have been common for many years.
With this kind of infrastructure set up to support tech sector startups, it's no wonder London is still an attractive place to found and run a startup.

Other tech hubs aren't growing enough to overtake London
Though Brexit may have caused panic in London, it doesn't seem to have made the city any less attractive at the moment. Still, even if does as Brexit talks pick up speed, a negative for London is not necessarily a positive for anywhere else. For London to be eclipsed as Europe's top tech destination, it will need to fall behind another European city. At the moment, this isn't happening.
London's closest competitor, Berlin, received just £775 million of venture capital investment last year, compared to London's £1.8 billion. This despite Berlin's guaranteed place in the European Union for the foreseeable future.
At the moment it seems like membership of the EU was just one of the many unique qualities that make London Europe's tech hub, but not, it seems, the most important one. Until Berlin, Amsterdam, or another European tech hub steps up, London will remain the centre of the European tech universe.