Small businesses benefit greatly from having a consistent social media presence. Facebook, Twitter, Instagram, Snapchat, and YouTube are crucial tools for your digital marketing strategies. However, not all startups have the resources to hire an in-house team that will focus on the company's online advertising campaign. Fortunately, you can outsource this service to agencies that specialize in this area.
These are the advantages of outsourcing your social media management tasks to digital marketing firms:
1. Technical Expertise
Digital marketing is a broad field. It will take a considerable amount of time and energy for you to achieve the expertise that SEO specialists and web developers have attained. By hiring a team with in-depth knowledge and experience, you make sure that you get the best results for your business.
2. Wide Range of Services
Aside from social media marketing and management, agencies can also perform other services such as search engine optimization or SEO, web design and development, pay per click or PPC marketing, and content marketing. All these factors contribute to the number of high-quality leads that visit your website; the more traffic your site gets, the more likely that they become your customers.
Here's an in-depth look at the services that most digital marketing firms provide: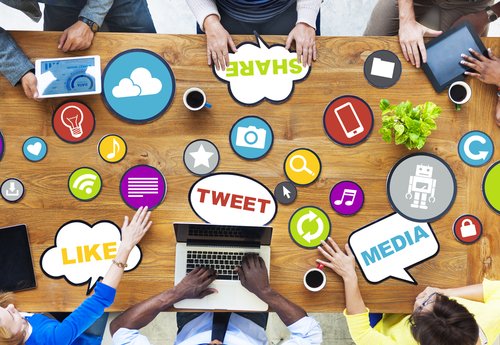 Search Engine Optimization
Also known as SEO, this service takes advantage of search engine rankings and results to direct potential customers to your website. Keywords and link building are two practices that are mainly used in this field.
Web Design and Development
While the layout and exterior of the website are vital in providing an excellent user experience for your site visitors, it's also crucial that the technical side of your domain is optimized for search engines with the HTML codes and tags found in each web page.
Social Media Management and Marketing
Almost all of your customers can be found on social media so it makes sense that you would meet them at the platform of their preference. Digital marketing agencies will be responsible for cultivating your steady online presence on Facebook, Twitter, Instagram, and YouTube as well as engaging with your followers.
Pay Per Click or PPC Marketing
With this type of advertisement, you promote your products or services on another website, and you pay the publisher for every visitor who clicks on the banner or ad.
Content marketing is the process of creating and compelling articles, images, or videos to send a message to potential customers. This ties closely with SEO since digital marketing experts can incorporate keywords on your blog posts, on the alt tags of images, or transcripts of videos.
3. Financial Savings
Some people think that outsourcing is costly, and it would be if you choose a large and expensive agency. However, the top firms are not always the best for small businesses since their clients consist mainly of big corporations with massive budgets to spare for digital marketing. Moreover, most teams coordinate with you and work within your budget regarding the social media strategies you want to implement for your business, so you don't need to worry about substantial costs.
Other ways you can save when you outsource include: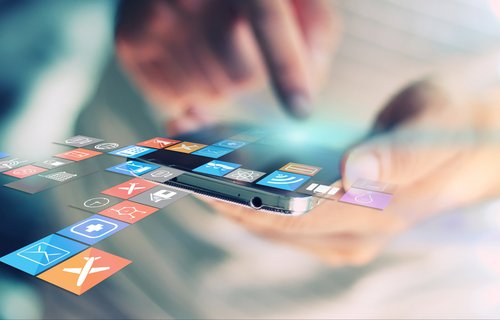 Often, agencies pay a premium for online advertising and use these perks for their clients. You get extra benefits without additional payment.
Digital marketing experts also invest in the best tools for social media management and SEO. There's no need for you to buy your own software, which can cost you hundreds of dollars each.
Copyrights are a tricky but necessary part of business. Marketers have premium accounts on stock photography sites which allow them to use the images without the risk of legal issues.
4. Time Savings
As mentioned above, learning the ropes of social media marketing can take a lot of time, which you may not have because you're overseeing other aspects of your business such as operations and production. Outsourcing provides you with better results than when you do it yourself within a shorter period. Of course, don't expect to get the coveted first-page ranking overnight. It will still take some time, but you can trust the agency to follow through on their responsibility.
Conclusion
A consistent social media presence helps you reach potential customers better. It also allows you to engage with them by replying to their comments and getting their feedback on your products and services. A digital marketing agency can aid you in posting your content on these platforms regularly as well as perform other functions that can boost your credibility in your industry.